BLACKSTOCK – A baby died in a single-car crash in Fairfield County on Thursday, Nov. 19, that left two others injured.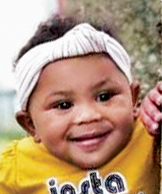 The crash happened around 12:40 p.m. on U.S. Highway 321 near Plum Lane, about a mile south of Blackstock, according to South Carolina Highway Patrol officer Gary Miller.
Officials said the driver of a 2009 Toyota Camry was traveling north on Hwy 321 when the car went off the right side of the road, hit an embankment, overturned and struck a tree.
The driver, 20, of Ridgeway, and a child sitting in the right front seat were injured and taken to the hospital. Both were seat-belted.
On Friday, Nov. 20, the Fairfield County Coroner's Office confirmed a baby who was in the backseat of the car was killed.
Malayah Ivory Kelly, 11 months old, died at the scene, the coroner said.
The collision is being investigated by the South Carolina Highway Patrol and the Fairfield County Coroner's Office.
A GoFundMe link has been set up to help the family with expenses following the crash.