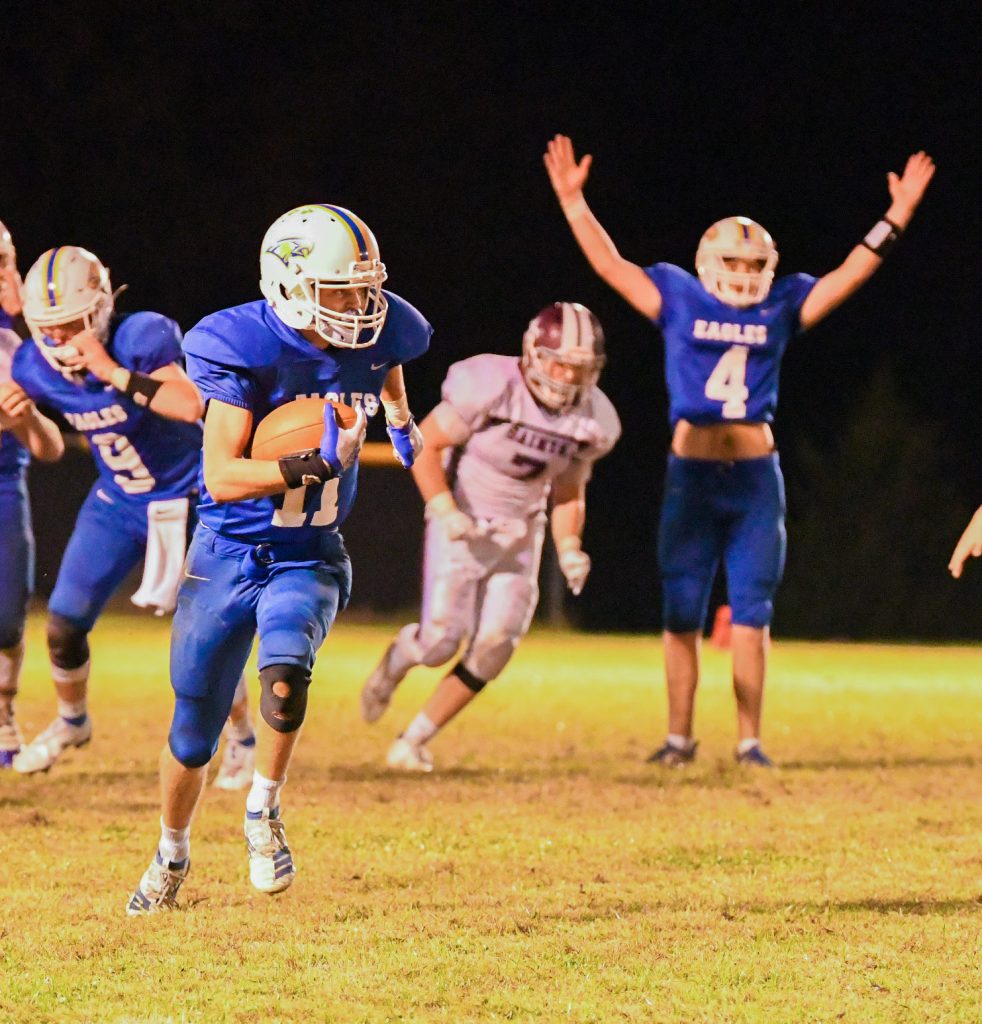 WINNSBORO – B Baker and Zack Taylor combined to rush for 381 yards and seven touchdowns as the Richard Winn Eagles rallied in the second half to defeat the Clarendon Hall Saints by a 52-30 score on Friday evening. The Eagles allowed 30 first half points and trailed 30-24 at the half before outscoring Clarendon Hall 28-0 in the second half.
"We had some breaks go against us, a couple of letdowns on special teams that kept them in the ball game and allowed them to be in front in the first half," said Richard Winn head coach Paul Brigman. "We understood as we went into halftime that they had not stopped us on offense and that we just needed to clean up a bit of the small mistakes and that we would end up on the winning side."
After the two teams combined to score three touchdowns in the first 22 minutes of the contest, Richard Winn and Clarendon Hall scored a total of four touchdowns in the final minute and change of the half.
Taylor got the scoring started for the Eagles, and then Baker finished off the half with back-to-back touchdowns.
Taylor's run came from four yards out and capped off a nine-play, 62-yard drive. Baker's two scores came from nine and 12 yards out, finishing off drives of 60 and 45 yards.
Clarendon Hall received a huge boost from the specials team department in their two second quarter scores. One kickoff was returned to the Eagles 14-yard line and the other was a 70-yard return for a score on an Eagles' onside kick attempt that made it through the front line of receivers to the Saints top return man. That return made the score 30-24 at the intermission.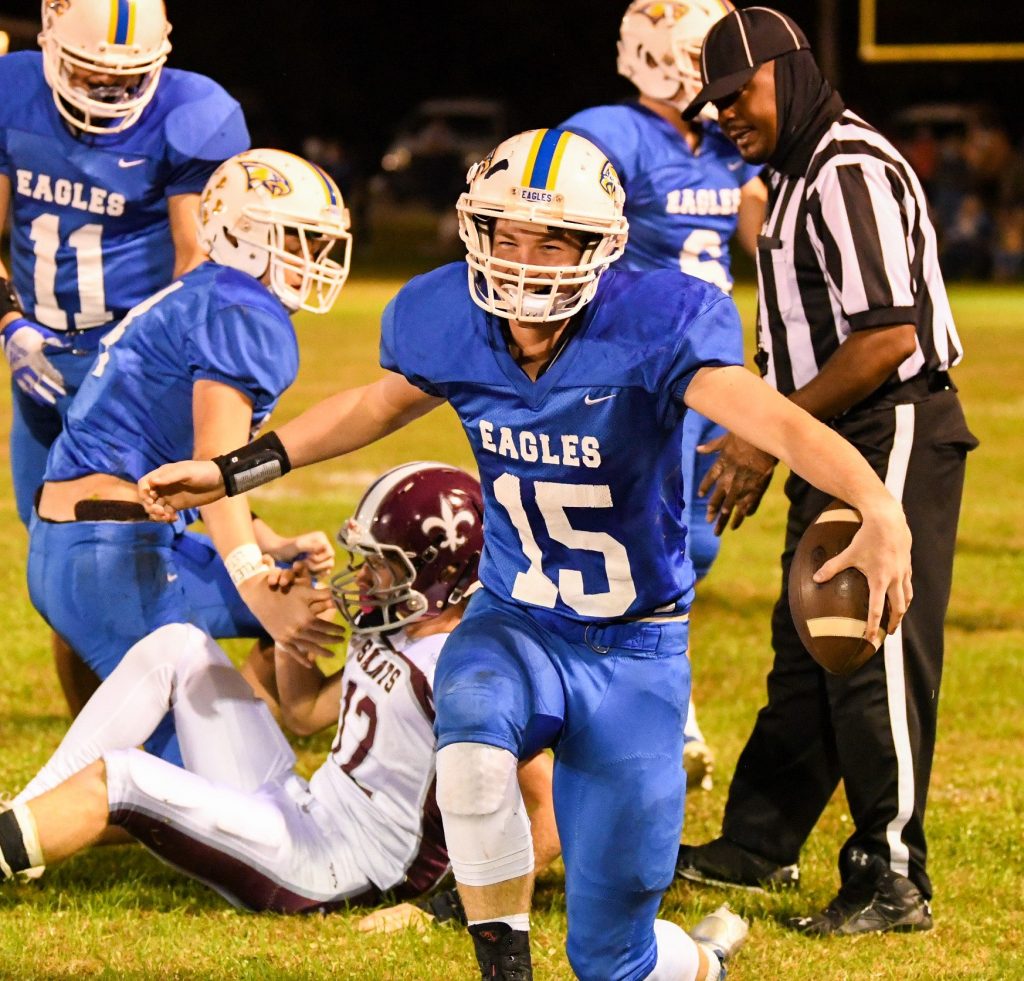 The Eagles came out in the second half looking to make a statement as they scored touchdowns on their first four second half possessions.
The first touchdown of the half came on a 50-yard run from Baker, his third of the evening, to tie the game at 30.
"B played well," Brigman said. "He has been one of our better backs all year and has been one of our leaders. He had another great night tonight, when we needed him."
Richard Winn's second half defense held Clarendon Hall to 23 total plays, 46 yards and three turnovers on downs with one fumble in the Saints four second-half offensive possessions.
The Richard Winn offense was equally as successful as they ran 28 plays and gained 243 yards on their four series resulting in scores. Taylor scored the three remaining touchdowns as he finished with four rushing scores while Baker had three. The Eagles' final possession was two quarterback kneels to run the clock out.
Richard Winn now prepares for a semi-final showdown with Andrew Jackson Academy on Friday, November 13 with a trip to the State Championship on the line.
"We have watched them (Andrew Jackson) play on film a little bit," Brigman said. "We feel like we match up well with them and have been waiting on an opportunity to matchup with those guys. We fought hard all year for home field advantage for that exact reason. We feel good about the game next week and are excited about another week of practice and preparing for a tough test."
Passing: Taylor (4-7-30-0-1)
Rushing: Baker (25-240-3) Taylor (21-141-4) Caldwell (3-20-0) Banister (1-15-0)
Receiving: Baker (2-24-0) Branham (1-5-0) Caldwell (1-1-0)