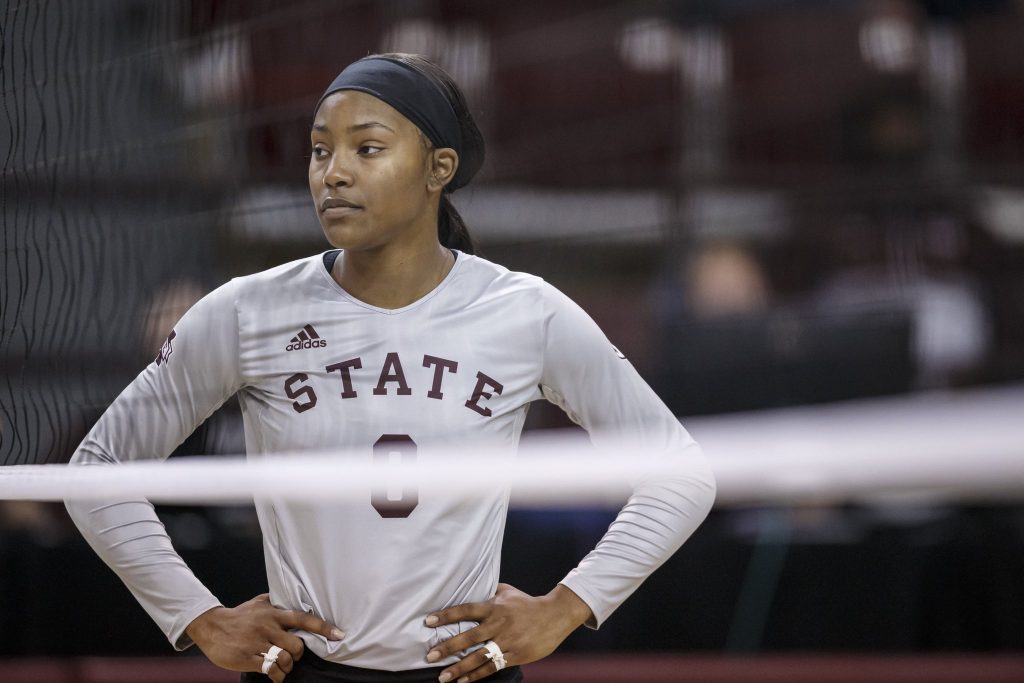 STARKVILLE, MISS – Some say the athletic jump from high school to college is challenging, but Blythewood High School alum Gabby Waden has made it look easy.
Waden, who graduated from Blythewood in 2018, racked up over 1000 kills and 500 blocks in her four-year tenure as a Bengal. After dipping her toe in the water her freshman year at Mississippi State, Waden became a front row staple in her sophomore season. In 30 matches played, Waden's 343 kills were the highest on the team. She was the only Bulldog to surpass 20 kills in a match, with a season-high 24 notched against North Florida.
And though the world looks different in 2020, Gabby Waden's game doesn't. Seemingly even more dominant from the right side, she bested her sophomore-year .270 kill percentage with a .307 percentage in 2020. After a shortened eight-match season, Waden sits atop the Bulldog leaderboard again, this time with 121 kills.
"I took the long off-season seriously and really focused on perfecting my game in the best way possible," she said. "I really take pride in being an offensive threat to other teams. I knew I had something to prove going into my junior year. I just want to be the best version of me for my team and our program."
And though she was already having a stellar season, perhaps the best version of herself came on Nov. 4 and 5 when Waden led the Bulldog offense to a sweep of No. 7 Texas A&M on their home court. Waden notched a then season-high 20 kills on Nov. 4 in the four-game win.
"Knowing they were No. 7 in the country, I had something to prove," Waden said following the Nov. 4 match. "I made everything I did count. I knew my team was depending on me, so I took the pressure as a privilege to work hard and execute."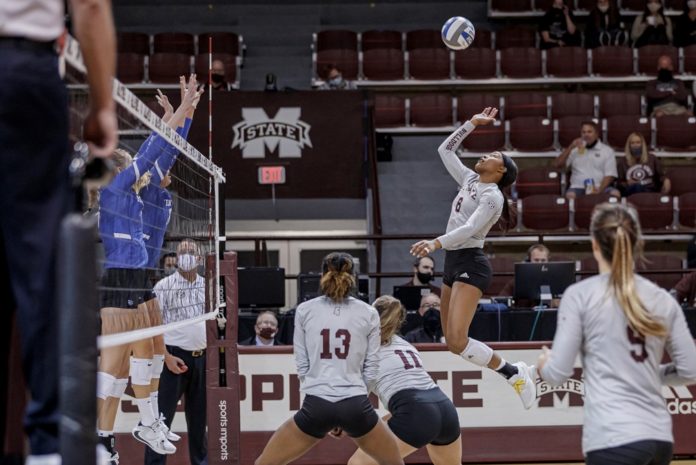 Waden took that pressure and produced another career-high (and new season-high) 24-kill night the following night.
"We played hard tonight, and it paid off big time," Mississippi State head coach Julie Darty Denis said following the sweep of the top-ten Aggies. "We're still anchored by Waden, and she had even more of a phenomenal night tonight."
Waden said she felt the sweep was a huge milestone for the program. And though she admits this season is different with impacts of COVID-19, she is thankful to be playing.
"We have had to deal with the new normal and we are doing well," she said. "Having to wear a mask is tough while having to play. We must deal with the reality that some players will have to be in quarantine and not in practice for two weeks. That takes a toll on how we prepare for sure. But we are blessed to have an opportunity to still play at the highest level. I think that is something we keep in mind all the time."
With the COVID-19 shortened season, the Bulldogs wrapped up their eight-match fall season on Nov. 14. The Southeastern Conference, of which Mississippi State is a member, is set to have volleyball competition in the spring as well, but details have not been released.
In the meantime, Waden, also killing it in the classroom, will focus on her communications degree. She has plans to pursue a career in broadcasting with hopes of anchoring for ESPN or SEC Network.
A three-year captain for the Bengals, Waden is now serving in the same role for the Bulldogs. She credits much of her success to her time in Blythewood.
"Blythewood has had so much impact on my life," she said. "Some of my biggest lessons were learned there and it has carried over to Starkville."