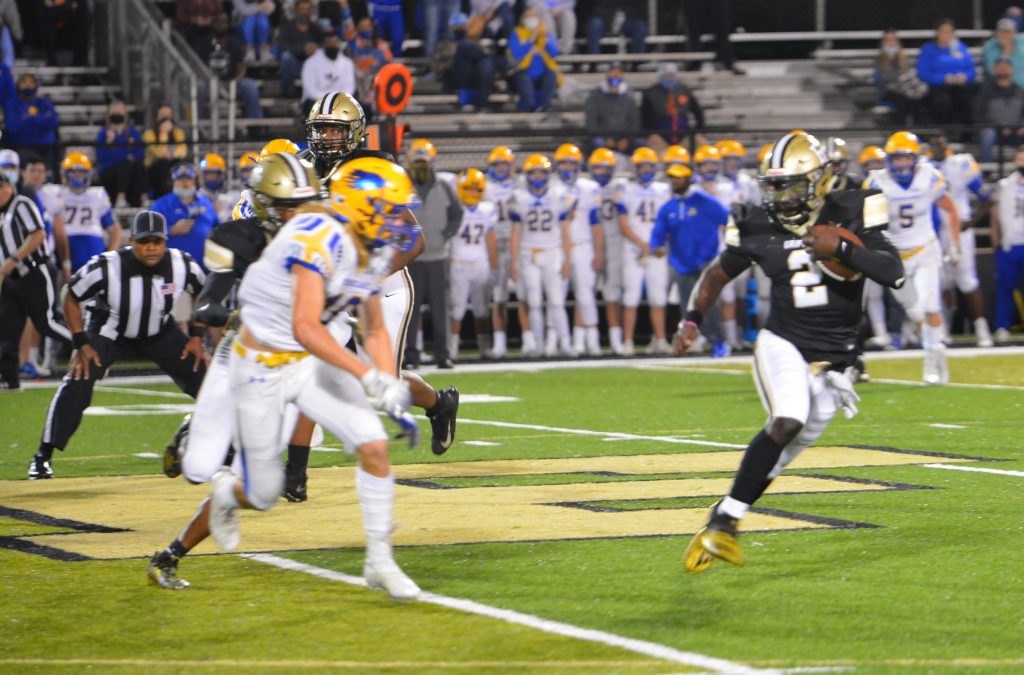 WINNSBORO – Wren High School overcame a 14-6 first-half deficit to defeat the Fairfield Central Griffins on Friday and advance to the second round of the South Carolina High School League AAA State Playoffs with a 28-26 win. The Griffins finish the season with a 3-3 overall record.
After both Fairfield Central and Wren made defensive stands in their first series, a bad snap on a Griffins' punt attempt gave Wren the ball at the Griffin eight-yard line. The Hurricanes only needed two plays to punch the ball into the end zone, but the two-point attempt was no good and they led only 6-0.
The Griffins needed only 2:18 of game time to come up with the answering score. The Hurricanes gave Fairfield Central the ball at the 35 with a kick out of bounds. Will Barber finished off the 65-yard drive with a 24-yard rushing score, and a Griffins' PAT gave them a 7-6 lead with 6:10 remaining in the first quarter.
The Griffins stretched the lead to 14-6 with just over a minute left in the first half as Stephon Gadsden found some green grass and turned it into a 62-yard touchdown run. The Griffins carried the momentum into the intermission.
Wren recovered an onside kick attempt to open the second half, and found the end zone less than a minute later with an eight-yard touchdown run. They converted the two-point play. Just over two-minutes later the Hurricanes' running back took a screen pass 55 yards to the house, giving Wren the 21-14 lead just over three minutes into the third quarter.
What ensued next is the craziest sequence in football history. A personal foul penalty on the Griffins brought the ball back to the 20-yard line. There were at least seven straight plays with a penalty called either team. When all was said and done, the Griffins scored on a 17-yard touchdown pass to Jatron Woodard that was tipped by the Hurricane defender right into Woodard's hands. The PAT was no good, and the Griffins trailed 21-20 with 2:03 remaining in the third quarter.
The Hurricanes went back up on Fairfield Central by a 28-20 score with just over 11 minutes left in the contest. Once again the Griffins did not back down. They were able to convert the next drive into a touchdown as well. This time they had the help of a converted fake punt to prolong a drive. Barber had a second touchdown run, this one from nine yards out. A failed two-point conversion put the Griffins down 26-28.
The Griffin defense had opportunities to get off the field, but were unable to come up with the needed stops to get the ball back as Wren ran the clock out for the 28-26 win.
Passing– Gadsden (8-16-54-1-0)
Rushing– Gadsden (18-219-1) Barber (11-69-2) Young (9-17-0)
Receiving– Peay (2-25-0) Woodard (1-17-1) Trapp (1-8-0) Barber (4-4-0)