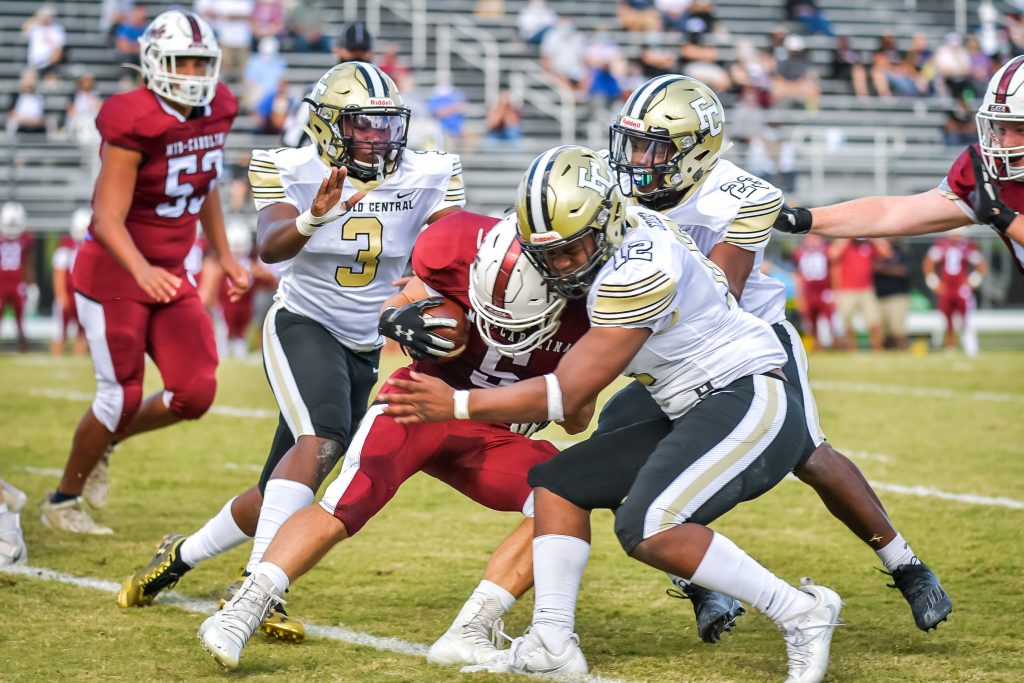 PROSPERITY – In a re-scheduled Saturday morning matchup, the Mid-Carolina Rebels got the best of Fairfield Central with a 28-14 final.
The Rebels came out of the gates strong and held a 14-8 lead at halftime. The recovery of a dropped snap intended for a Griffin punter in the third quarter put the Rebels on the three-yard line, setting up Mid-Carolina to take a 21-8 lead. Both teams scored in the fourth quarter to bring it to a 28-14 final.
The loss brings Fairfield to 3-2 on the season. The Griffins take a top seed into the 16-team playoffs and will face Wren High School this Friday in the first round. Wren, 5-1 on the season, defeated Powdersville 55-19 in their last contest.
Mid-Carolina (3-3) did not make the playoffs and will face Chapin on Friday.