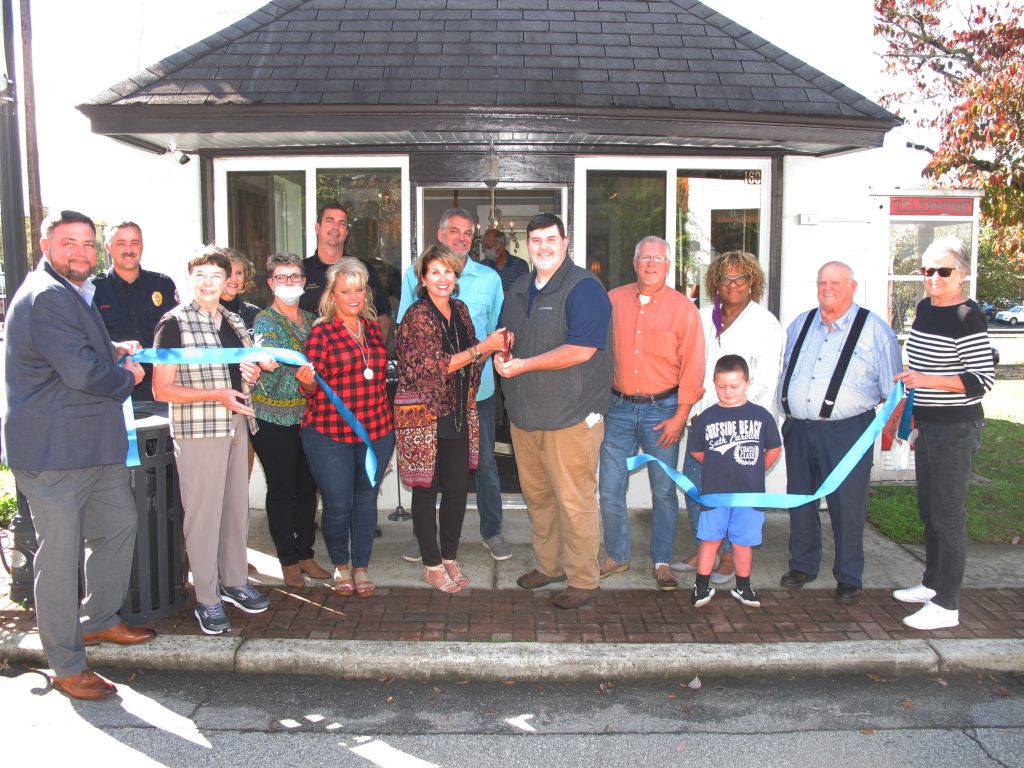 RIDGEWAY – Slightly North of Charleston, a new fine art gallery in Ridgeway, held its grand opening last week with a ribbon cutting by the Fairfield County Chamber of Commerce. The gallery is located in the former police station on Palmer Street.
Shop owner Kathy Goldbach, center, and Ridgeway Mayor Heath Cookendorfer cut the ribbon. Guests toured the newly renovated gallery and enjoyed refreshments.
For a sneak peek at Goldbach's work, go to kathylynnfineart.com or call 803-206-7120 for shop hours.