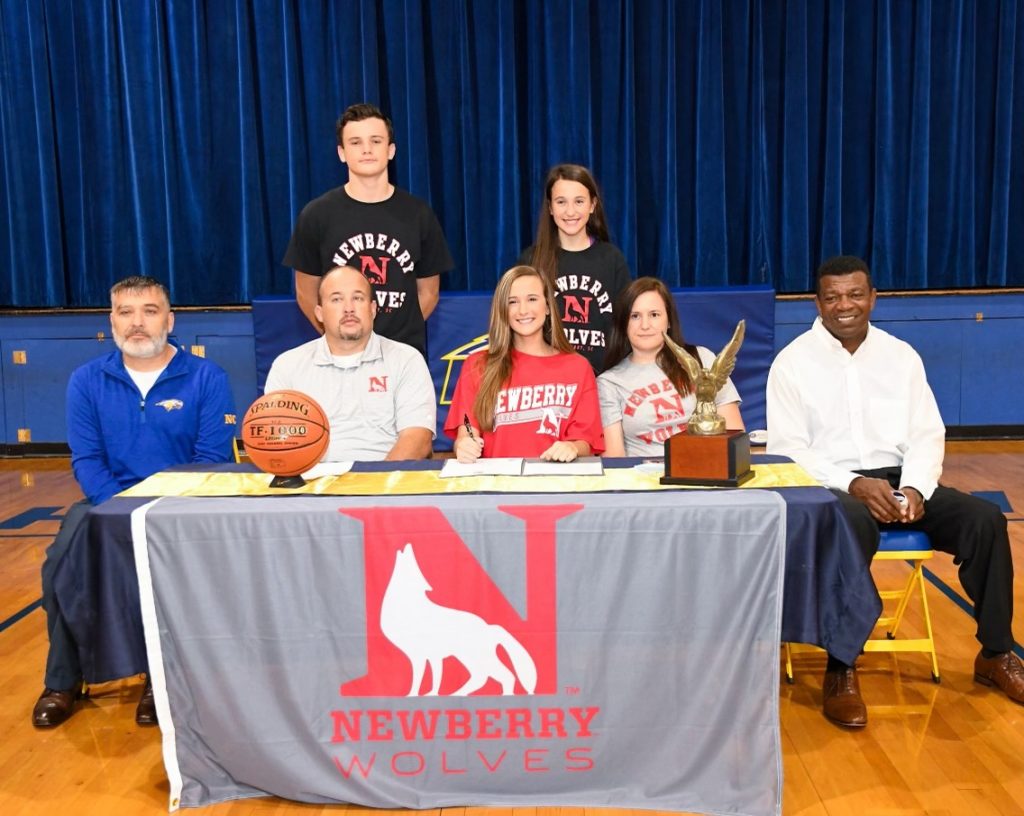 WINNSBORO – On Wednesday, Richard Winn Academy senior Taylor Spires officially inked her plans to play basketball at Newberry College next year. Spires, a guard, has been a part of the Eagles' basketball program since fifth grade and has played for the Palmetto 76ers and Upward Stars Upstate.
Spires, who spoke at the signing, credited God, her family, coaches and friends with helping her reach this goal.
Seated with Spires, center, are, from left: Richard Winn head coach Nick Chaisson, father Jeff Spires, mother Allison Spires, and Palmetto 76ers coach and trainer Jerome Dickerson. Standing are Spires' siblings Drew and Catherine Blair.