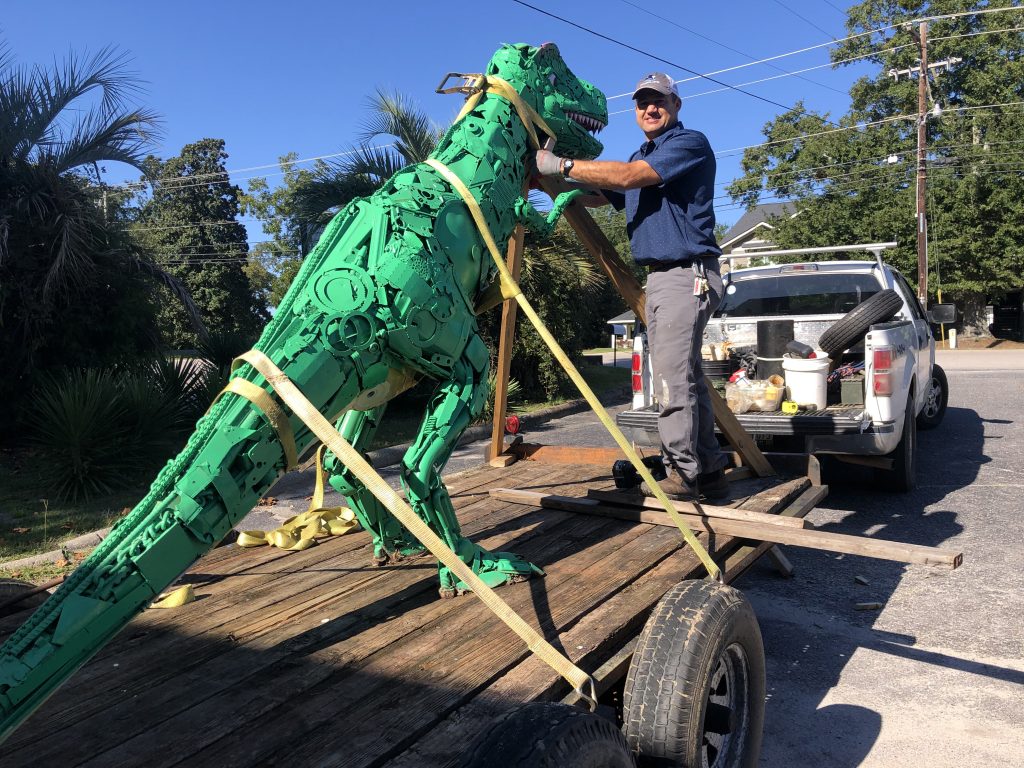 BLYTHEWOOD – Last month, the last big green T-Rex dinosaur left Blythewood.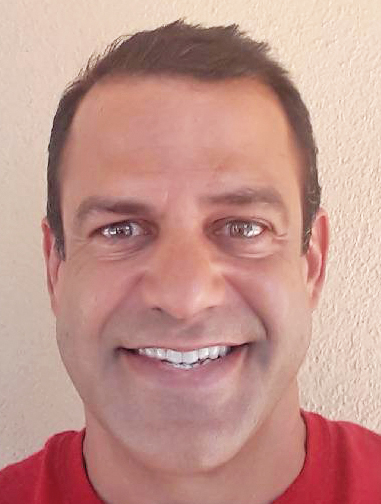 The 7-foot-tall scrap metal dinosaur, created by Blythewood native and scrap-metal sculpturer Thomas Humphries, was strapped onto a flatbed trailer by Humphries' brother Nat and hauled to the City of West Columbia where it is now on display in the city's art park near the intersection of State and Meeting Streets – it's forever home, Humphries hopes.
For years, the recycled-from-junk dinosaur has stood around being green – first in Humphries' back yard and, for the last several months, in front of his sister-in-law Liz Humphries' Blythewood Consignment store on Main Street in downtown Blythewood.
Last month it was purchased.
"The City of West Columbia is into art these days," Humphries explained, "and they bought two of my sculptures – T-Rex and a five-man band that now stands at the amphitheater near the River Walk.
Humphries said he's going to miss the big green fella, but as a working artist, he can always create another one – or something else.
His work is on display at the Riverbanks Zoo (a lion), the Blue Room Ballroom in Columbia (dancing couple) and a life-size giraffe and a zebra were on display for the last two years at the S.C. State Fair.
Possibly Humphries' best known work is a pair of 11-foot-tall silver fighting stallions fashioned after Anna Vaughn Hyatt Huntington's famous sculpture. The stallions were first on display at the entrance to the World Equestrian Games at Tryon Equestrian Center in Tryon, N.C., and later at the Carolina Cup in Camden.
Humphries never found a piece of junk metal he didn't like or that he couldn't turn into a unique, entertaining work of art.
"You see a muffler. I see Marilyn Monroe," he said with a laugh.
It all started when he began glue gunning broken sea shells and beach debris to create small sculptures – a dog carrying a duck in its mouth, a bass flipping out of the water, a pelican and other scenes from nature.
Then he started welding scraps of junkyard metal together to create a variety of life size replicas of people and animals.
When The Voice first interviewed Humphries back in 2011, he was welding a water spigot, muffler, universal joint, kickstand, brake pads, saw blades and other discarded pieces of junk into a metal-morphisis of Monroe.
"It's the Marilyn from 'The Seven Year Itch,' with her skirt blowing up," Humphries explained. "Her face is going to be hard to do," he said in his characteristic calm, deliberative manner. "I may be pushing my limit here," he said, squinting one eye as he studied the pile of junk that would be Marilyn's legs.
"I'll do the body next and fill in as I go until it feels right," he said. "It's not like marble where you can't fix a mistake. With this, I can take it apart and start again."
Once Humphries' sculpture is finished and painted, the result is a clever work of art that brings a smile to the face of everyone who sees it.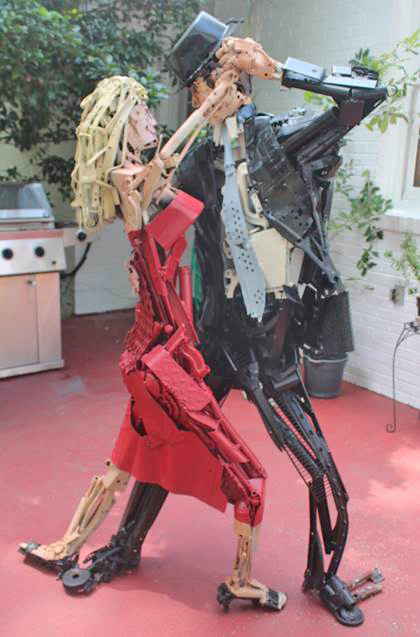 Growing up on his family's farm on Langford Road in Blythewood, Humphries didn't think of himself as artistic. But he does recall that, early on, he was sometimes overwhelmed with the beauty in the shapes of ordinary things around the farm.
It was when he enrolled in the College of Charleston that he found himself in a sculpture class.
"It was the only class I could get in," he recalled. "As it turned out, sculpting came easy for me, and I realized this is what I always wanted to do. But I was late realizing it," he said, surveying his accumulating array of yard art.
"It's very exciting to watch something come together. Like a paradigm shift – a spoon becomes a guitar. I like to make my sculptures as real as possible," he said.
"For weeks after I finish a piece, I'm amazed it's done," he said. "And it's a great feeling to know it will always be here long after I'm gone."
Now, later in his life, his scrap metal sculpting is becoming more a lucrative career than just a fun hobby.
"I just regret that I didn't get started earlier. I wasted a lot of time getting here. But I'm here," Humphries said, glancing fondly at Marilyn's junkyard legs. "This is what I was meant to do."