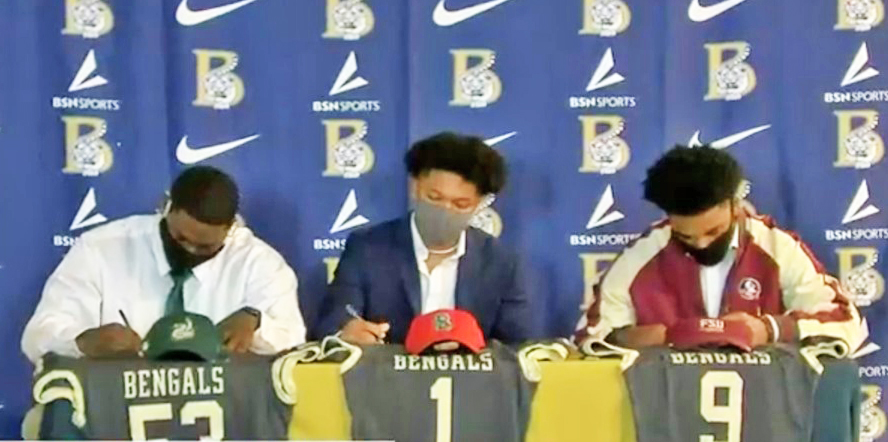 BLYTHEWOOD – Receiver Joshua Burrell and linebacker DJ Hutcherson were named to the South Carolina Shrine Bowl Roster. The Shrine Bowl was cancelled as a COVID precaution.
Burrell and Hutcherson were also recently named to the 5A 2020 South Carolina Football Coaches Association's All-State team. Burrell and Hutcherson were chosen with a total of seven players for their respective positions on the All-State 5A team. Offensive lineman Trevor Timmons received an Honorable Mention nod.
Burrell officially inked his collegiate plans to play for Florida State on Dec. 16, Timmons signed to play for Charlotte, and wide receiver Nobel Cooper signed to play for Brown University.