BLYTHEWOOD – Blythewood acting head coach Kristin Claiborne was waiting to see Tuesday night's matchup against Region 5-4A rival Rock Hill. She was impressed with what she saw.
Three Bengals scored in double figures and 10 players scored at least a basket in a 70-41 domination of the Bearcats at the Blythewood gym.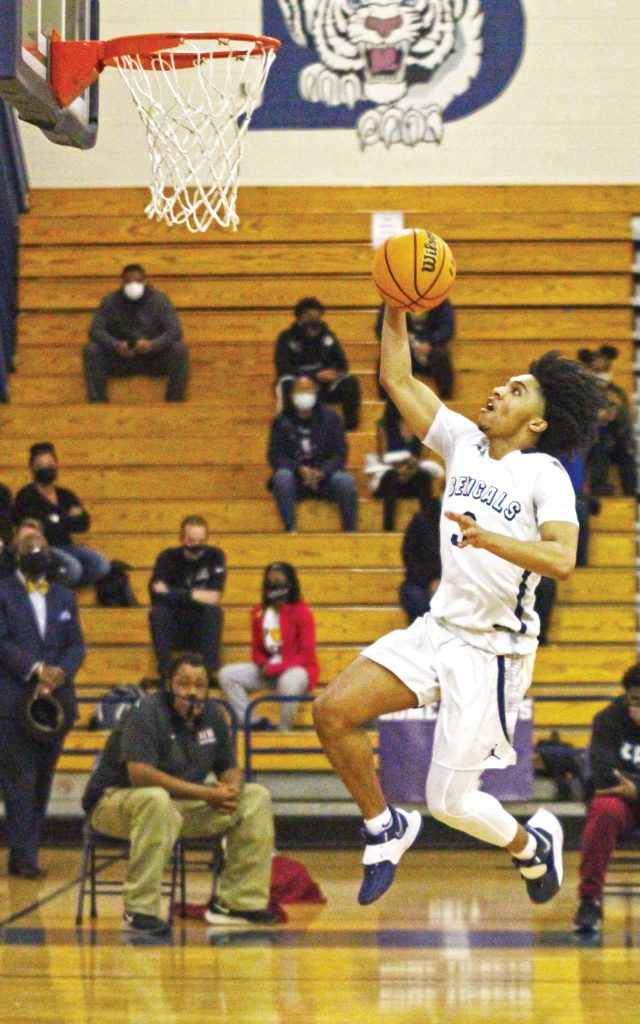 "It's good to see kids who put the team before themselves. It's what we've preached every day," Claiborne, in the absence of head coach Zeke Washington, who is on personal leave, said. "They showed very clearly that they know how to play. They know the difference between playing together, playing hard and playing consistently, and not trying to do it themselves. They see the difference between that and playing one-on-one ball."
Emmanuel Richards had 15 points, Julian Phillips had 12, and Isaiah Williams put up 10 points. Willliams also had nine rebounds and Phillips had eight.
More to the point, the Bengals (4-2 overall, 2-1 region) outrebounded the Bearcats 32-15 in a game full of transitions and controlled the ball for much of their 27-point fourth quarter effort.
With each player seemingly able to move to the basket for a score or a rebound, Rock Hill had obvious difficulties in covering the Bengals.
Blythewood jumped to a 10-1 lead in the first four minutes of the game and never looked back. The Bengals took a 27-16 lead by the half, kept the Bearcats at bay through a 16-14 third quarter, then blew them away 27-11 in the fourth.
Randy Kelly provided the dunk in the final 10 seconds of the game that gave his team 70 points on the night.
"When we do the right things, we're good," Claiborne said. "When they play together, it can be a magical thing. They just have to make those consistent, unselfish choices, and when they do that, it's hard to play us."
Luke Bracey led Rock Hill (7-4, 1-2) in scoring with 15 points, eight points of which came off free throws. Bracey and teammate Avery Armstrong each had three field goals on the night, the most among the team.
In the girls game, Michaela Bosman had 11 points to lead Blythewood, but Rock Hill held off the Bengals 43-34.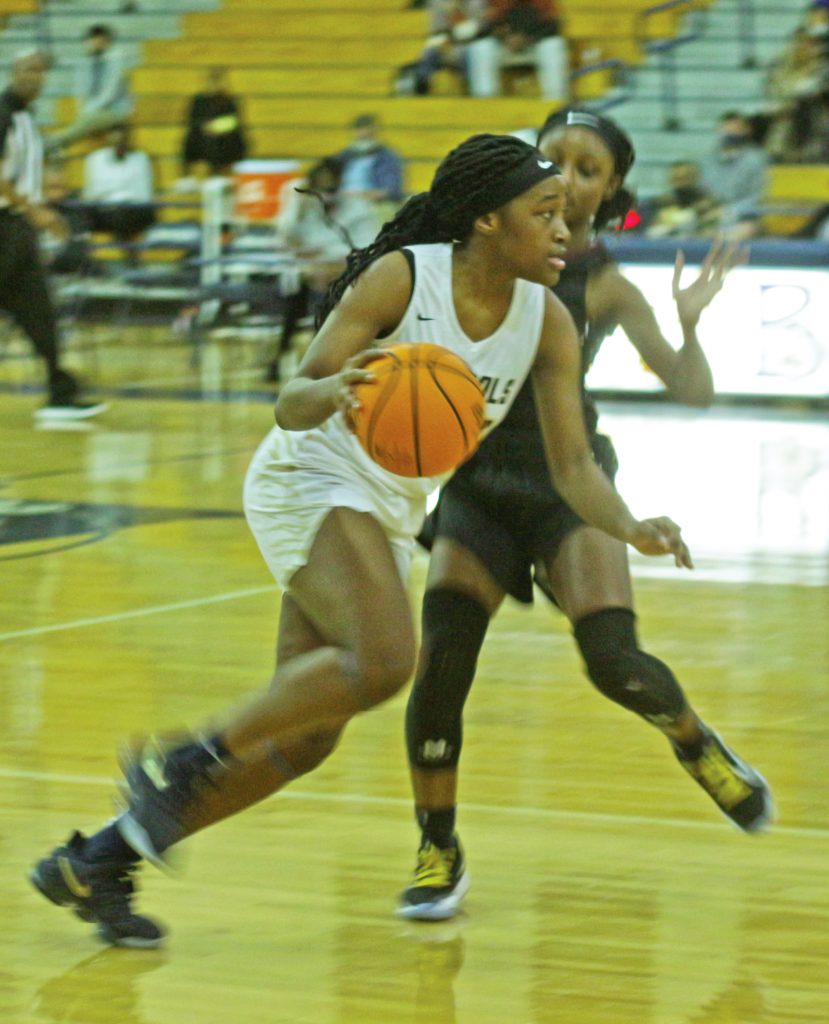 Rock Hill (14-1, 3-0) had just a 20-16 lead at the half. The Bearcats outscored the Bengals 15-10 to start the final quarter holding a 35-26 lead.
Blythewood (2-4, 1-2) matched the Bearcats basket for basket in the fourth quarter but could not come up with a rally.
Blythewood's boys and girls are at Rock Hill Friday and play host to Spring Valley Tuesday.
"To be honest, I kind of like it," Claiborne said about playing the same region opponent twice each week. "You can focus on making those adjustments you need to make right away. You don't have to wait a week to see the opponent again."
Girls
Rock Hill – 12-8-15-8 — 43
Blythewood – 6-10-10-8 — 34
Rock Hill
Ashlee Creque 10, L. Hankerson 8, Street 8, Wilson 6, A. Hankerson 5, Jones 4, Fobbs 2.
Blythewood
Michaela Bosman 11, Patrick 9, Swanier 6, Gallman 4, Jones 4.
Boys
Rock Hill – 7-9-14-11 — 41
Blythewood – 16-11-16-27 — 70
Rock Hill
Luke Bracey 15, Armstrong 8, Brown 5, Cornwell 4, Lesslie 4, Reynolds 4, Helms 1.
Blythewood
Emmanuel Richards 15, Julian Phillips 12, Isaiah Williams 10, Wright 8, Cohen 7, Shepard 6, Kelly 4, Greene 3, Hardy 3, Carter 2.