BLYTHEWOOD – Northwestern tried to give the Blythewood boys basketball team a Region 4-5A opening scare Tuesday night, but the Bengals stayed together in the physical up-tempo game and played it cool.
The Trojans built an 11-point lead over the Bengals early in the second quarter, and then built another double-digit lead late in the third quarter. But the longer Blythewood kept playing, the faster those leads melted away, until the Bengals closed out a 65-60 victory at the Blythewood gym.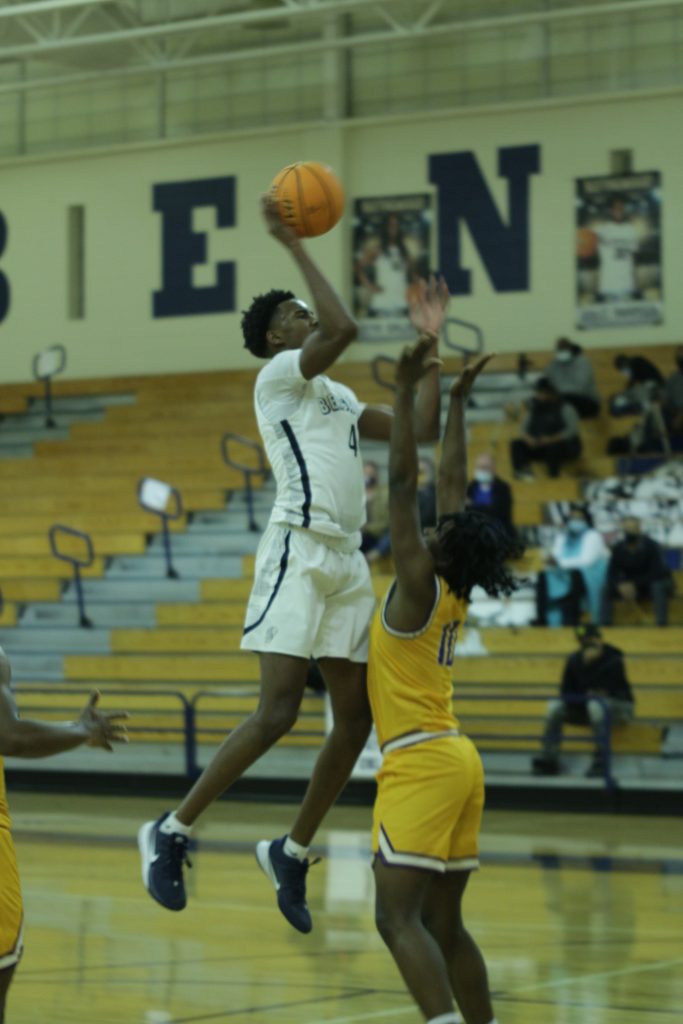 Junior 6-7 forward Julian Phillips led the way with 29 points and 12 rebounds, while Barry Hardy had 11 points. The two starters helped keep the team together so the Bengals could make a fourth-quarter run.
Blythewood acting head coach Kristin Claiborne, in the absence of head coach Zeke Washington who is on personal leave, said as much after the game.
"I saw them play with a little bit more intensity, which is what we were preaching at halftime," Claiborne said. "Intensity is what wins games. You can't do it by yourself, and you can't do it lackadaisically. It has to be a collective effort."
Northwestern took a 24-13 lead midway through the second quarter before Blythewood (4-2) closed it to two points with an 11-2 scoring run. The Trojans' Matthew White drained a 3-pointer and Blythewood's Emmanuel Richards sank a foul shot and Northwestern (5-5) held a 29-25 advantage at intermission.
Phillips and Hardy came up with baskets in the third quarter to even the score at 29 at the 6:45 mark of the third, but Jalen Burnett's 3-point play sparked a 10-2 run over the next two minutes. That run gave Northwestern a 39-31 lead.
Later, another Burnett 3-point play got the Trojans a 45-35 lead with 2:27 left in the third.
From that point, the Bengals rose up and clamped down.
Blythewood got baskets from Richards, Phillips and Samaad Wright to get to within 45-41. A pair of Burnett foul shots extended the Trojans lead to 47-41 by the third-quarter buzzer, but Blythewood was in a position to take that lead away.
Phillips opened up the final stanza with a 3-point play, and after Jaden Boyd's basket made it 49-44, Hardy made it a 2-point game with a 3-pointer.
At the 3:50 mark, Hardy sank another 3 to give Blythewood a 54-53 advantage, its first lead since the opening minute of the game. Two lead changes later, the Bengals stayed in the lead with a Phillips basket followed by a pair of free throws to make it 58-55 with 2:49 left.
From that point, Blythewood drained the clock and forced Northwestern to foul.
"The one thing I keep preaching over and over again, with all that kids get in high school ball nowadays, not just to have fun with their team, that's not enough," said Claiborne, who served as an assistant coach with the girls team for five years before moving to the boys team in 2018. "They've got to win as a team, they've got to win it together. They cannot play individual ball, they have to do it together. When we do that, good things happen."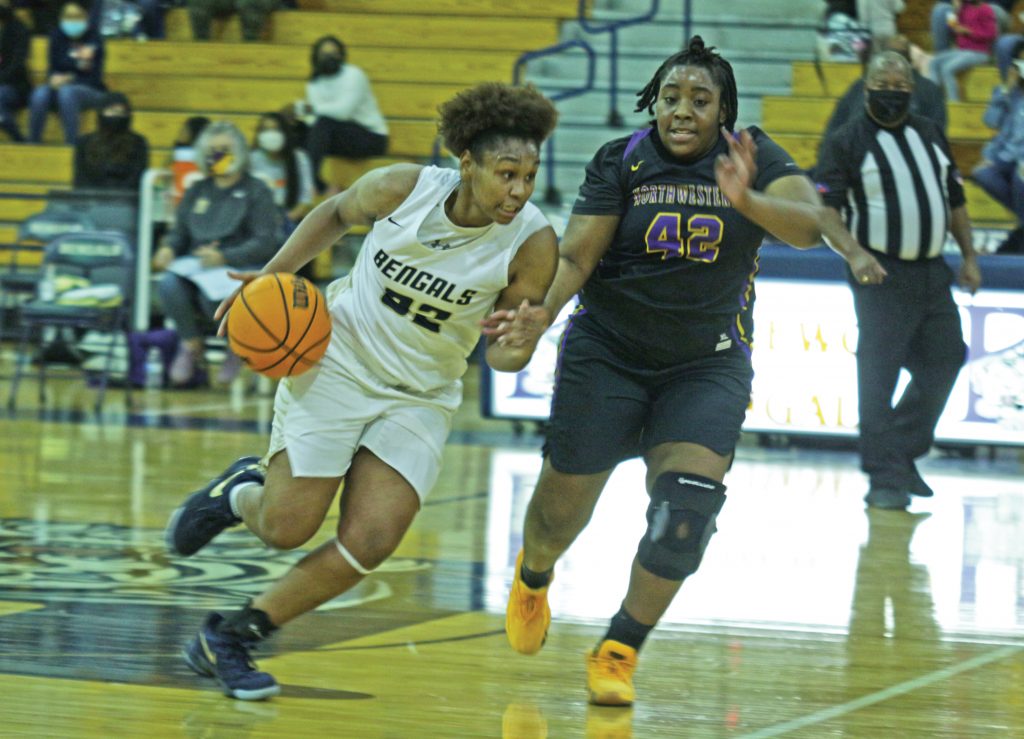 In the girls game, Blythewood got off to a slow start but eventually knocked out Northwestern 42-24. 
"We've been off the floor for a pretty good little bit, but I'm pleased," head coach Steve Inabinet said. "We made a lot of mistakes, but every mistake that we made we can iron out."
Michaela Bosman led the way with 14 points and Emiya Gallman had 11. Kalei Swanier had 11 rebounds to go with her eight points.
Blythewood (2-2) only led 4-3 after the first quarter, but scored 12 points in the second to take a 16-12 lead over the Trojans (3-6) at the half. The Bengals scored 13 points in the third and fourth quarters to win with an 18-point margin.
"We try to get them into as much transition as possible," Inabinet said. "We got them going a couple of times, and got three or four transition baskets. We tried to change things up, and sometimes they got a little confused at what (offense) we were in, but they got it straight."
Blythewood's boys and girls are at Northwestern Friday and play host to Rock Hill Tuesday.
Girls
Northwestern – 3-9-7-5 – 24
Blythewood – 4-12-13-13 – 42
Northwestern
Darby Grigg 10, Chitwood 4, Murphy 4, Sexton 3, Ervin 2, Mahony 1.
Blythewood
Michaela Bosman 14, Emiya Gallman 11, Swanier 8, Wooten 4, Patrick 4, Jones 1.
Boys
Northwestern – 14-15-18-13 – 60
Blythewood – 13-12-16-24 – 65
Northwestern
Jalen Burnett 19, A.J. Thompson 16, Pugh 8, White 5, Bryson 4, Boyd 2, Bryson 2, Watkins 2, Brooks 2.
Blythewood
Julian Phillips 29, Barry Hardy 11, Richards 6, Wright 6, Cohen 4, Greene 3, Kelly 2, Shepherd 2, Knox 2.