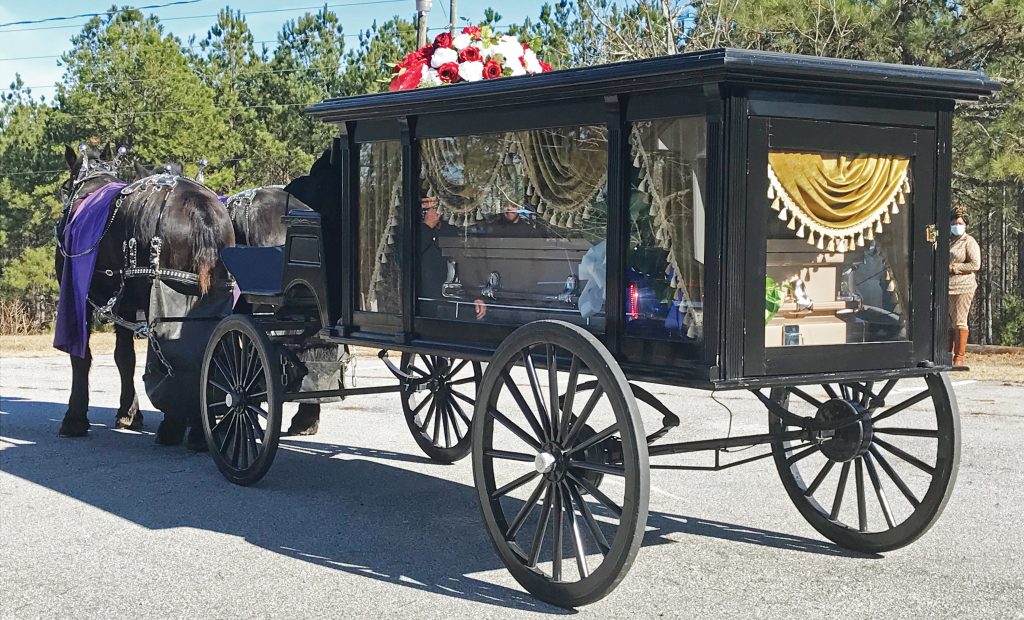 BLAIR – Regarded by many as the unofficial mayor of Blair, Roosevelt Jackson, 83, died from complications of COVID-19 on Dec. 23 and was laid to rest on Sunday, Dec. 27, at Little River Presbyterian Church.
His funeral procession in a horse drawn carriage topped with a lavish arrangement of flowers was indicative of his larger-than-life personality.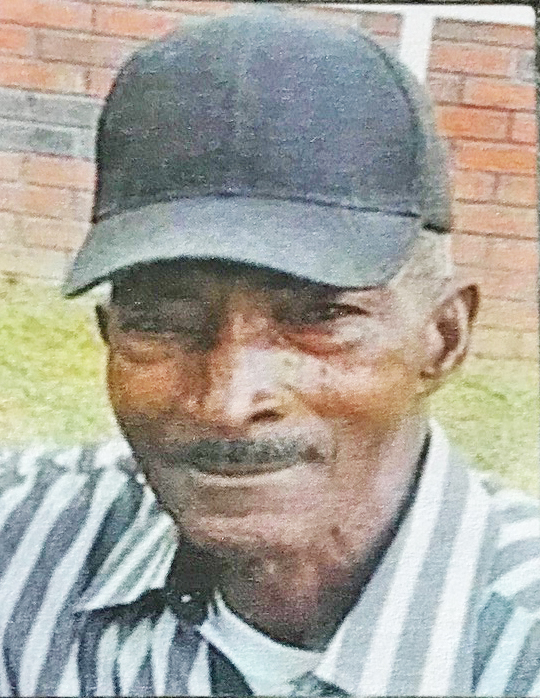 Affectionately known as "Bill Duddy" (the ladies called him Rosey), Jackson spent his life in Blair. 
Known for his quick wit and authentic boisterous personality, he was loving and firm, according to friends and was known for caring for people in the community – from offering them transportation to providing safety checks, delivering their trash to the dumpster or other tasks, Roosevelt did what he could for the community for as long as he could.
Roosevelt was a member of AP&B Lodge # 35 and worked in the pulpwood industry until he retired. He has been a member of Little River Presbyterian Church since an early age. He was married to the late Annie Woodard Jackson and later to the late Azalee Coleman Jackson.
Loving to be the center of attention, he entertained everyone with his dance moves and personal observations.
Roosevelt was preceded in death by his parents, Henry and Mattie Thompson Jackson.
He is survived by daughters: Nikki Marie Holiday (Kevin) of Round Rock, TX, Mattie Elaine Burns (Christopher) of Blair and Jacquelyn Worthy (Richard) of Whitmire; their children and many nieces, nephews and other relatives and friends.