BLYTHEWOOD – Mary Rella Nesbitt Garrison, age 79, died Tuesday, December 29, 2020 peacefully at her home in Blythewood, SC. She was born Oct. 19, 1941 in El Dorado, AR into an early pioneering family. She was the daughter of Mattie Pauline Murphy and Elvie Allen Nesbitt.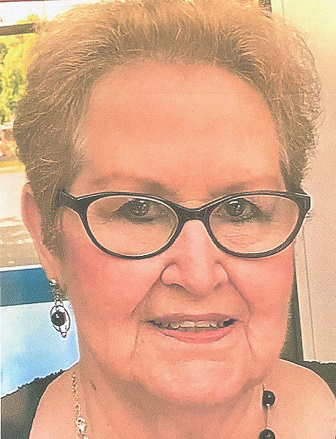 She is survived by her two brothers, Warren Walker and Frankie McCurry, of El Dorado, AK; her husband of 47 years, Major (Ret.) Edwin Burr Garrison, formerly of Bloomington, MN; sons, Brett Douglas Folse, of Lakeland, FL, Warren Darrell Folse, of Clearwater Beach, FL, and Matthew Edwin Garrison, of Evans, GA; grandchildren, Brandon (Claudia), David, and Leah Folse, Erin, Taylor, Madeline and Mateo Garrison; and great-grandson, Brody Folse.
At age five, Mary moved with her mother and stepfather, Edgar D. Walker, to Bastrop, LA, where she attended high school, graduating from Bastrop High School. Upon graduation, she studied three years at Louisiana Tech in Rushton, LA until her marriage to her first husband, Paul D. Folse. They moved immediately to Tampa, FL where she enrolled in the University of South Florida. Mary graduated with a degree in English and French Education in that University's Charter Class and taught high school English for eight years while in Brandon, FL.
She then divorced and met a young Army Captain, Edwin Burr Garrison, and the two were married in January of 1973. That spring they moved to Fort Benning, GA, where Ed was a tactics instructor and an advisor to the Bradley Vehicle Task Force while Mary taught English to young officers at the US Army Infantry School. Later, Mary became a public and command information specialist, trainer for the US Department of Prisons, South Carolina Department of Juvenile Justice, and adjunct professor for teaching Media Skills at Midlands Technical College.
Mary's real love was in genealogy, writing, photography and poetry. She held editor's and writer's positions at the Frankfort Chronicle, Rock Hill Herald, and the original Blythewood Country Chronicle and later The Voice.
Three of the four years as managing Director at Fort Jackson, she and her staff won the Department of Defense command information's "Keith L. Ware" award for all Army instillations worldwide. She also directed two successful soldier learning centers at Fort Jackson, SC. Later, after retiring from her professional career, she was engaged to do consulting work for the Hillsborough County Clerk of Court Office in Tampa, FL. The job became a full-time job lasting over six years. She then returned to Blythewood, SC and took up her hobbies of genealogy and family history, writing, poetry, photography, and gardening. She created an English garden in their backyard where she nurtured her flowers and birds. Her writing and articles appeared in numerous contests, newspapers, marketing brochures and on business advertising.
Mary especially loved sharing her background and experiences with all her grandchildren. Their summer visits to Blythewood served as learning experiences in doing plays, writing poetry, and learning to photograph nature at Mary and Ed's lake house in Blythewood on Lake Ashley.
Mary enjoyed world travel, visiting unique places and civil war battlefields as well as spending time with her husband, Ed and family. Mary's college friends Beth, Jane, Jerry, and Sue were her life-long friends. Mary was a member of Trinity United Methodist Church in Blythewood.
The funeral service for Mrs. Garrison will be held at 11:30 o'clock, Monday, Jan. 4, at Shives Funeral Home, Trenholm Road Chapel, 7600 Trenholm Road Ext., Columbia, SC, with Rev. Scott Smoak officiating. Burial will follow the service in Fort Jackson National Cemetery at 1 o'clock. The family will receive friends from 3 until 5 o'clock, Sunday evening at the funeral home.
Special thanks and recognition to the Hospice Team at Prisma Health and special nurse Laura Faile. Loved, admired, and respected, Mary will surely be missed by all.
Memories and condolences may be shared at ShivesFuneralHome.com