BLYTHEWOOD – In the toughest Region 4-4A series of games for the Westwood girls basketball team, the Redhawks got off on a good note. Westwood frustrated Irmo ballhandlers early, and held off a late rally to win 50-46 over the Yellow Jackets.
"In the last minutes our youth showed," Westwood head coach Gregory Bauldrick said. "We talked about game management and realizing that we're already in the lead, we don't need to shoot the ball, we don't need to be in a hurry."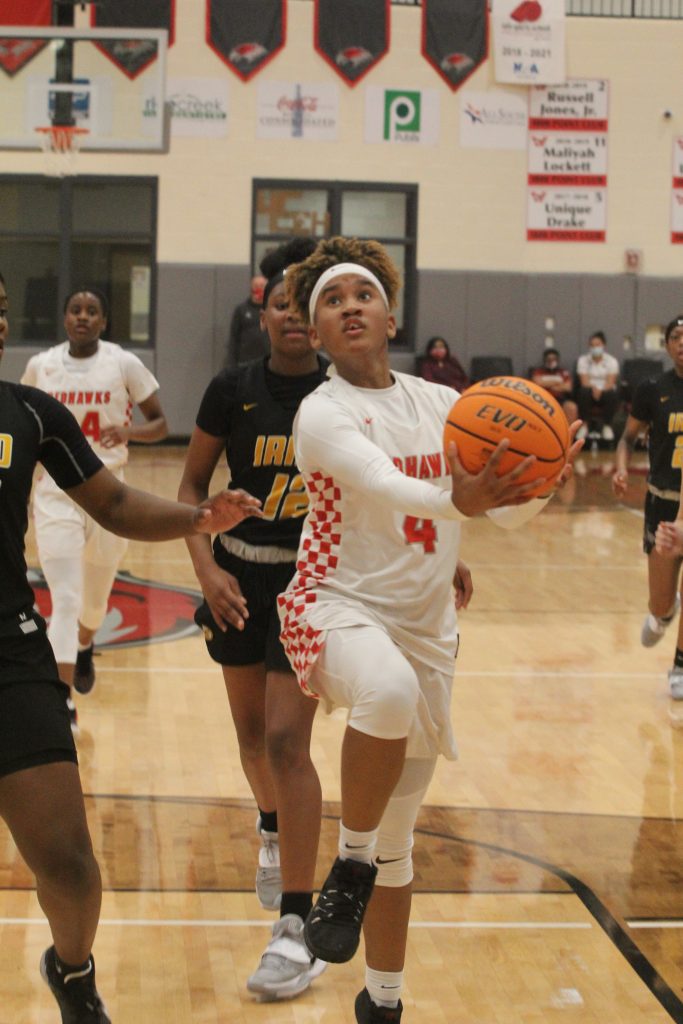 Westwood (7-2, 5-0) jumped to a 12-2 lead on Irmo (9-3, 4-3) early in the first quarter. The Yellow Jackets went on a 13-4 scoring run late in the first and early in the second quarters to get to within 16-15 of the Redhawks.
Westwood never relinquished the lead, getting baskets off of turnovers instead to close out the first half with a 28-25 lead.
The Redhawks held a 39-27 lead going into the fourth quarter, which they stretched to 49-35 with 3:18 left in the game. Irmo finished those final minutes outscoring Westwood 11-1, with its final basket coming in the last seconds.
Irmo's attack, led by Maliyiah Mason, who had 19 points and nine rebounds, kept the younger Redhawks on their toes.
"I think it was a learning experience and a good test for our young people," Bauldrick said. "We knew that Mason was going to be tough inside, a heck of a player."
Getting Mason to work for every opportunity would be a key to victory.
"We wanted to press up front, and put them in situations where she just couldn't get the ball, or make it very difficult or draining for her to get it," Bauldrick said. "I thought we did that early on very well."
Jessica Woods and Malayziah Etheridge had 11 points each to lead Westwood.
The Redhawks, coming off an easy sweep of Dreher last week in which they won 72-38 Tuesday and 62-43 Friday, will work on converting turnovers into baskets when it travels to Irmo Friday.
"That was good for us going in, at least on the perimeter, we felt we had the advantage," Bauldrick said about the team's 16 steals on the night. "Now we just have to turn that into points."
In the boys game, Irmo took a big early lead on the cold-shooting Redhawks, and held off Westwood 62-48.
"We did a poor job early on, and got off to such a bad start," Westwood head coach John Combs said. "We didn't rebound the ball well, we just can't put ourselves in a hole and we've got to cut down on those turnovers."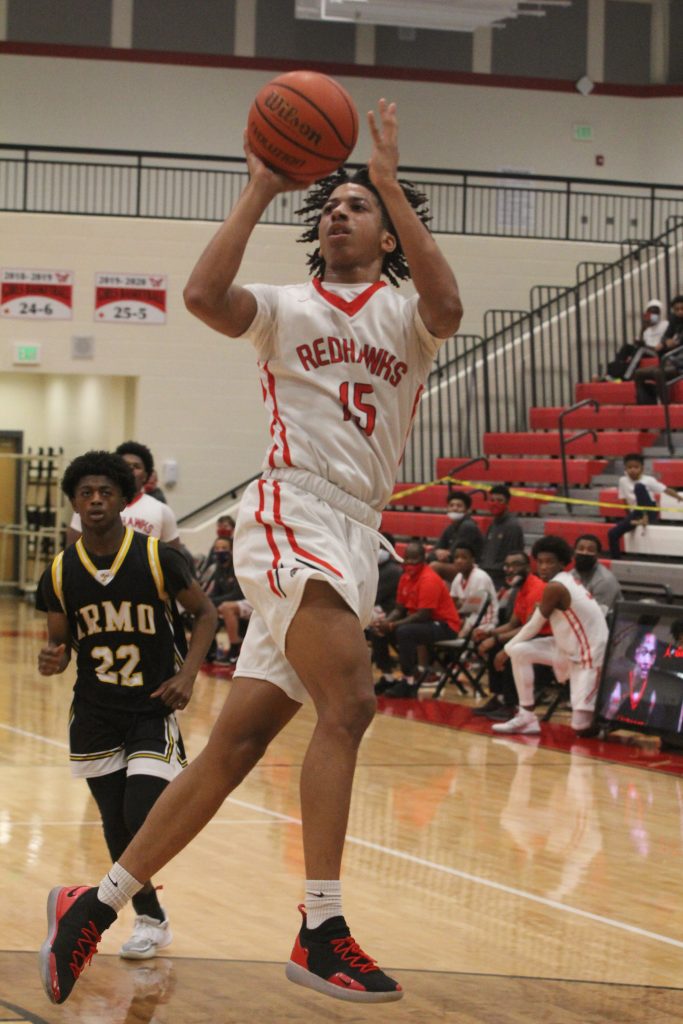 The loss leaves Westwood (0-3, 2-6) looking for its first region win after having scrubbed four games against Lugoff-Elgin and Dreher because of Covid. They went 1-1 in non-region games with a win over Camden and a loss at 5A Ridge View.
The Yellow Jackets opened up a 22-8 lead three minutes into the second quarter. Westwood opened the scoring with a short-range Bryson Felder basket, but from there the Redhawks' interior shooting was ice cold—Irmo shut them out under the net until midway through the third quarter.
Instead of driving inside for baskets, Westwood squared up behind the 3-point line. McQuaje McDaniels and Jalin McDuffie made 3s in the first quarter, but with Irmo up 24-9 in the second, Bruce Wade made the first of his four 3s in the game.
That trey sparked a slow but sure Westwood rally that straddled the second and third quarters.
"Our offense wasn't particulary good in the first half, but Bruce Wade got it going for us and got it going good," Westwood head coach John Combs said.
From Wade's 3 in the second quarter, Westwood made good on seven more 3-pointers by the 55-second mark of the third. Felder's 3 at that point—assisted by Wade—got Westwood to within 42-39.
Irmo's Dylan Williams got a steal and a basket to end the quarter though, and in the final quarter Williams led the Yellow Jackets on an 18-9 run to finish the game for the Yellow Jackets (6-5, 3-1).
"It bloomed from 3 to 8 to 12 pretty quick," Combs said. "With Irmo you just can't make any mistakes. We were able to get back into the game but we made too many mistakes that gave them easy baskets."
Williams finished the night with 26 points for Irmo.
"Dylan Williams, there's a reason everybody knows who he is," Combs said. "He's a really good basketball player, very tough. He did a great job of drawing a lot of fouls, and the other guys play their roles really well."
Wade led Westwood with 12 points.
As for the Redhawks' matchup at Irmo Friday, Combs was simple.
"We've got to be able to get it inside, and we've got to have more ball movement," Combs said. "We've got to watch the film tonight."
Girls
Irmo – 7-18-2-19 – 46
Westwood – 14-14-11-11 – 50
Irmo: Maliyiah Nelson 19, Smith 7, Liriano 5, Walker-Lee 4, Johnson 4, Fairwell 3, Whaley 2, Collins 2.
Westwood: Malayziah Etheridge 11, Jessica Woods 11, McCant 8, Daniels 8, Thompson 5, Scott 4, Mintz 3.
Boys
Irmo – 16-13-15-18 – 62
Westwood – 8-13-18-9 – 48
Irmo: Dylan Williams 26, Julian Kiett 12, Binyard 7, Washington 4, Louis 4, Su 3, Green 2, Hollis 2, Bowie 2.
Westwood: Bruce Wade 12, Felder 7, McBride 6, Faber 5, King 5, Evans 3, McDuffie 3, McDaniels 3, Conyers 2, Donald 2.