COLUMBIA – More than a month removed from their last game, Westwood and A.C. Flora basketball teams showed some signs of rustiness. It just so happened that a game that felt like a season opener was also the Region 4-4A opener for both teams.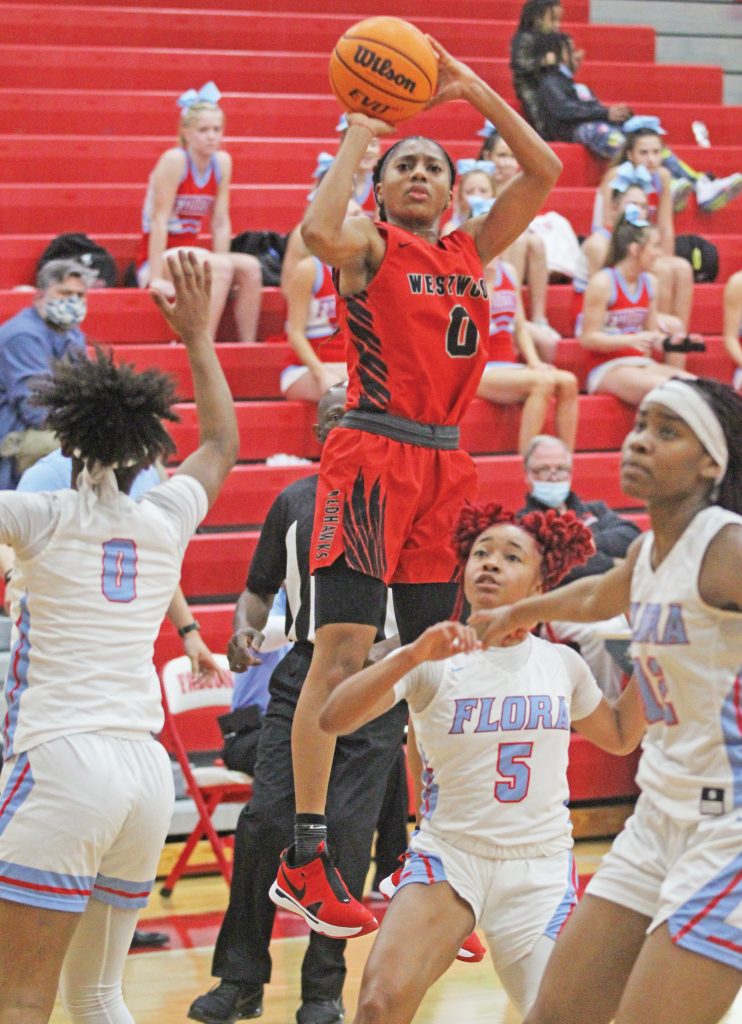 The Westwood girls and the Flora boys overcame that lack of playing time and practice during the Covid layover to earn victories Tuesday night at the Flora gym.
Jessica Woods and Malayziah Etheridge both scored 16 points, and Trashauna McCant added 11 to lead the Westwood girls (2-2) to a 58-40 victory over the Falcons.
In the boys' game, Robert McCray scored a game-high 25 points, while Christopher Parker added 13 and Collin Murray-Boyles put up 10 as the Falcons cruised to a 73-49 victory over the Westwood boys (1-3).
Westwood girls coach Gregory Bauldrick figured that both teams would come out a little anxious in the first game, not only from the layover but also because half the players from both teams played together in AAU basketball, with Falcons head coach Coral Johnson as their head coach.
"We did some things well. We knew we could get what we want but we couldn't seem to get into the execution of what we wanted to do offensively," Bauldrick said. "We were kind of choppy. Once they got past that, and realized that we really could take advantage of some things that we saw, we settled down and played pretty well."
The girls teams battled to a 13-13 tie by the end of the first quarter, and Flora's Terriana Gray made good on a 3-point play early in the second to put the Falcons (1-3) up 16-15. Etheridge's 3-point play at the 5:18 mark sparked the Redhawks' 11-0 scoring run that gave them 10-point lead with three minutes to go in the first half. Westwood took a 26-18 lead by halftime.
Westwood opened the second half on a 16-2 scoring run to take a 42-20 lead by the 3:45 mark of the third. In that run McCant, Korletta Daniels, Woods, and Mikiah Thompson all sank 3-pointers to put the game out of reach.
The Redhawks closed out the third quarter with a 44-28 lead.
"We wanted to force the tempo, we wanted to make them uncomfortable as much as we could," Bauldrick said. "We wanted to go in transition, and I thought we did that pretty well."
In the boys game, Flora jumped out to a 12-4 lead midway through the first quarter, but Arden Conyers and Bryson Felder hit 3-pointers, and Conyers later sank a pair of free throws to get Westwood within 16-14 with 30 seconds left. Eriq Rice drained a 3 in the closing seconds of the first quarter to put the Falcons up 19-14.
Flora controlled the tempo of the second quarter, with Murray-Boyles scoring all 10 of his points in that frame. The Falcons built a 32-27 lead late in the second, and closed out the half with an 8-0 run to take a 40-27 advantage into the locker room.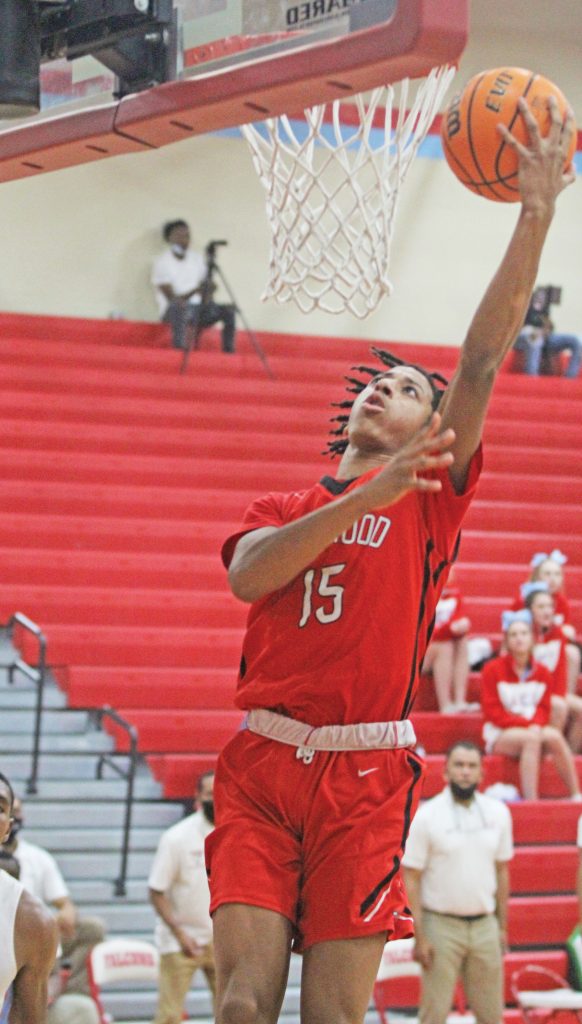 Flora outscored the Redhawks 17-4 in the third quarter to take a 57-31 lead going into the final quarter. The fourth quarter played out with mostly bench players from both teams getting some playing time.
"It's disappointing that we didn't play better tonight," Westwood head coach John Combs said. "I felt like we were in the game right until the end of the second quarter, and we had some turnovers and they capitalized on them and finished. Against a good team like Flora, you can't make those mistakes."
Flora (5-0), which reached the 4A lower state finals last year, got off to a slow start, said head coach Josh Staley. Staley, however, wasn't worried.
"We were a little rusty early on. Fortunately we were able to get some breaks and score early on for a little bit," Staley said. "But the biggest thing is, honestly, I didn't really critique them on how they played, we talked about defense a little bit, but we just wanted to enjoy the opportunity to play. We don't really know what's going on, what's going to happen tomorrow, so we wanted to have fun and take advantage of the opportunity."
Coach Bauldrick said as much of his girls as they were looking for opportunities to play over the last month.
"I think it made us refocus and realize that we can't take opportunities for granted," he said about sports and practice in the COVID-10 era. "The kids throughout the holiday break were giving it all we got. If they got the opportunity to play, they didn't want to leave any stone unturned. Tonight, I knew the effort was going to be there, but as we saw early on, our execution was going to be a little bit behind. If we can sustain some momentum without any breaks, I think we can polish the diamond."
Westwood's boys and girls get another shot at Flora Friday at Westwood.
Girls
WHS – 13-13-18-14 — 58
FLORA – 13-5-10-12 — 40
WESTWOOD: Jessica Woods 16, Malayziah Etheridge 16, Trashauna McCant 11, Daniels 7, Thompson 5, Scott 2, Mintz 1.
A.C. Flora: Terriana Gray 18, Trinity Delaney 12, Quattlebaum 8, Frierson 2.
Boys
WHS – 14-13-4-18 — 49
FLORA – 19-21-17-16 — 73
Westwood: Mequaje McDaniels 11, Conyers 9, Felder 7, King 6, Evans 4, Donald 4, McBride 3, Johnnson 2, Paul 2, Faber 1.
A.C. Flora: Robert McCray 25, Christopher Parker 13, Collin Murray-Boyles 10, Rice 5, Wilson 5, Wallace 5, Green 4, Kelly 4, Wiley 2.