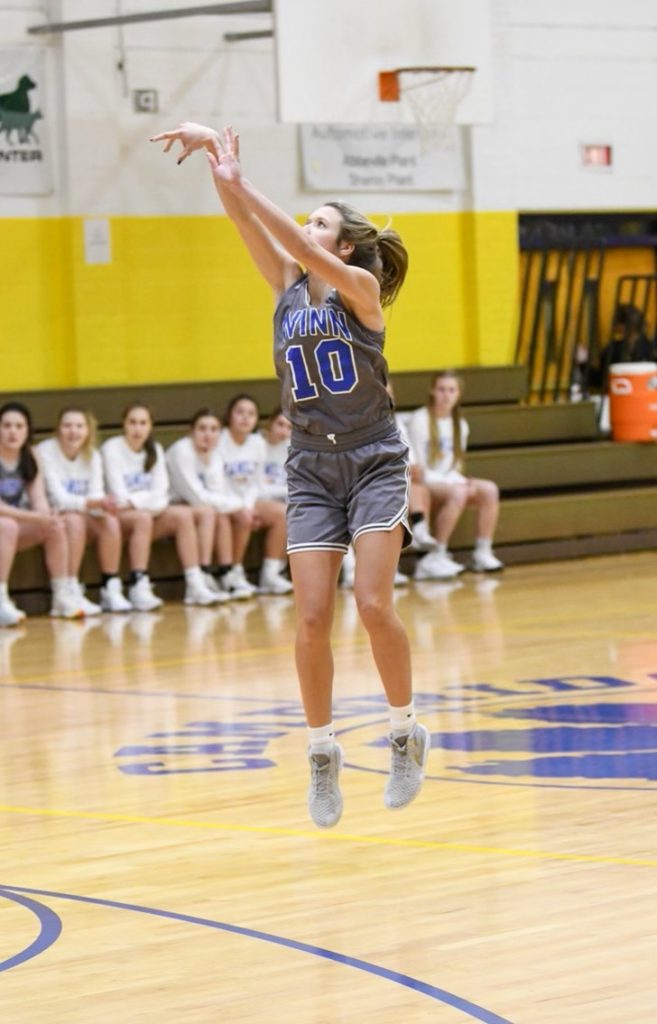 GREENWOOD – After a perfect 5-0 start to the season, the Richard Winn girls basketball team added their first region win to their resume on Monday.
The Eagles (6-0) fell behind early in the game, trailing the Cougars 11-14 at the end of the first quarter. Highlighted by a pair of Mikaela Miller threes, Richard Winn's offense came alive in the second quarter to take a 32-20 lead at the half.
The Eagles held off Cambridge's efforts in the second half, outscoring the Cougars 11-10 in the third and 14-11 in the fourth to take the game 57-31.
Meredith Pope led Eagle scorers with 20, followed by Taylor Spires with 14 and Mikaela Miller with 11. Pope tallied five assists, five steals and three rebounds. Spires had 8 rebounds, three steals, and two blocked shots. Miller also was credited with two blocked shots along with five rebounds and two assists. Freshman Meagan Brigman pulled six rebounds. Maggie Hughes added a blocked shot, five rebounds, three assists and a steal.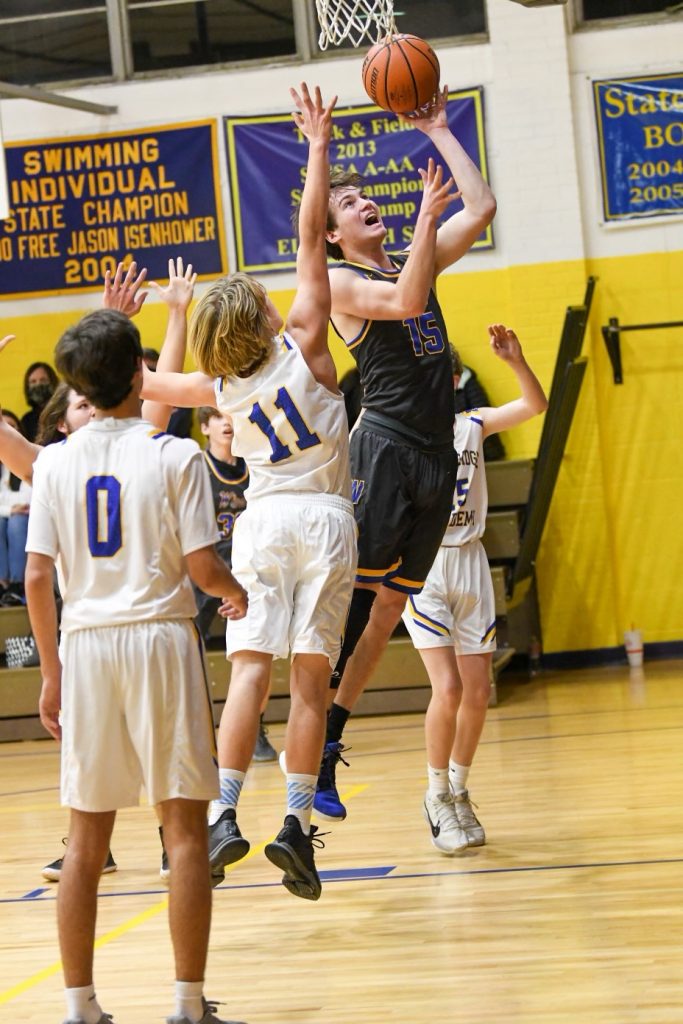 Richard Winn's boys (4-1) also picked up their first conference win in Greenwood. Fresh off the loss of starting guard Dru Caldwell to a broken wrist, the Eagles looked to fill the void of Caldwell, a senior.
Richard Winn took a 14-6 lead in the first quarter and sprinted full steam ahead, putting up 21 in the second and 20 in the third while holding Cambridge to a combined 26 for the remainder of the game. The loss drops Cambridge to 0-6 on the season.
Sophomore Lawson Wade led Eagle scorers with 14, hitting two of three from behind the arc. Wade also had five rebounds and an assist. Senior Derek Branham added 11 points, six rebounds, three steals and two assists. John Russell had a big night defensively, grabbing 9 rebounds and tallying four blocked shots. Landon Caulder (2), Drew Spires (1) and Edward Clement (1) were also credited with blocked shots. Spires also tallied six rebounds.
After a few days off, the Eagles are set to travel to Batesburg to play King Academy tonight and will host Newberry Academy at home on Friday.
GIRLS
RICHARD WINN – 11-21-11-14 – 57
CAMBRIDGE– 14-6-10-11 – 41
RICHARD WINN
Meredith Pope 20, Taylor Spires 14, Mikaela Miller 11, Meagan Brigman 3, Delaney Young 3, Emma Steed 2, Maggie Hughes 2, Rayne Williams 2
CAMBRIDGE
Lindsey Lee 14, Jillian Mapes 10, Alex Cockrell 5, Jordan Mapes 4, Faith Harvley 4, Emily Gable 2, Paige Timmerman 2
BOYS
RICHARD WINN – 14-21-20-9 – 64
CAMBRIDGE – 6-6-11-9 – 32
Richard Winn
Lawson Wade 14, Derek Branham 11, Preston Williams 8, John Russell 7, Drew Spires 6, Landon Caulder 4, Ethan Steward 4, Jake Chaisson, 4, Miller Stuck 3, Connor Little 3
CAMBRIDGE
Maddox Lee 12, Seth Massey 10, Jackson Calvert 4, Spence Hagood 3, Elijah Blizzard 2, Nick Allison 1