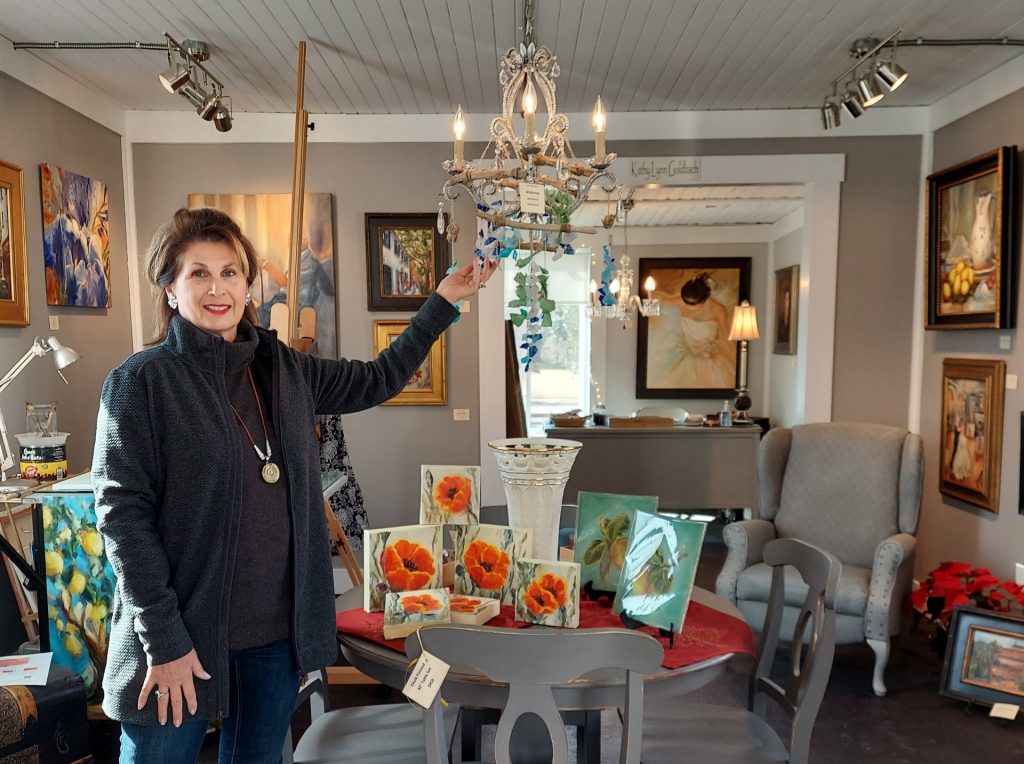 RIDGEWAY – Slightly North of Charleston is not a direction. It's the name of a tiny but glamorous new art gallery in downtown Ridgeway.
Formerly of Charleston, England, New Hampshire and Pennsylvania, artist Kathy Lynn Goldbach has called South Carolina 'home' since 1986 and now lives on Lake Wateree. She opened the eclectic art gallery in November, offering treasures from fine art to artisan crafts. It's housed in the town's former police station that was transformed from ho-hum to 'O my gosh!' by Goldbach's handyman husband, Don.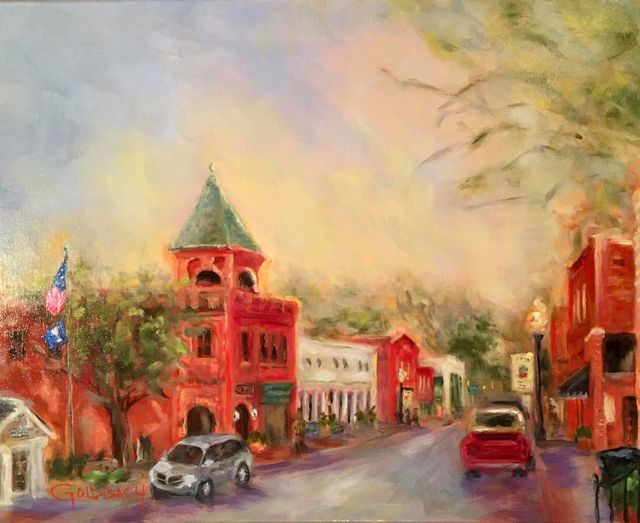 The gallery specializes in Goldbach's commissioned wedding portraits and live event paintings, many of which are on display as well as her paintings of places she's visited during her travels to France and Italy.
But the gallery is not just for displaying and selling fine art. Visitors will also find the work of local artisans – everything from colorful kitchen aprons, refurbished antique travel trunks, tumbled glass windchimes, whimsical sailboats made from Lake Wateree driftwood to handmade jewelry and May Vokaty's Molly Creek soap, silky body lotion and organic hand wash.
Also on display for sale are several furniture items that Goldbach has refinished with chalk paint, her newest interest.
Goldbach said she was creative her entire life, but never focused on a particular discipline. It was while reading a friend's sermon about a person who had died with unfulfilled talent that she realized she had never cultivated her gifts or realized her talent. Then one day, years later, with the sermon always trailing through her mind, she signed up for a painting workshop.
"As soon as I held a brush in my hand, I knew I was meant to paint," Goldbach said
She describes her work as impressionistic and considers herself self-taught, but adds that she has exposed herself to training and education in countless workshops to encourage her natural creativity. She most recently studied portraiture with Tanui Pathare at the Florence Academy of Art in Italy.
Goldbach paints exclusively with oils. She said she's impressed by impressionists who are married to passion.
"In my bridal portraits, I look for a candid moment where an expression tells a story. This allows me to create a painting that will capture a moment and an emotion to be remembered forever."
She creates wedding portraits from another photographer's work or her own as well as live staging.
"The key is to capture the emotion from that important day," she said.
She has been juried into the S.C. State Fair's professional fine art competition each of the eight years she has entered her work. In 2012, her entry was chosen to hang among the Fair's permanent collection, and in 2017, she was selected by Twin Cities, Minnesota 'Exploring TOSCA' magazine as South Carolina Artist of the Year. She was also commissioned to paint Frank Lloyd Wright's Penwern Estate where the piece, 'Penwern and the Perfect Day,' now hangs.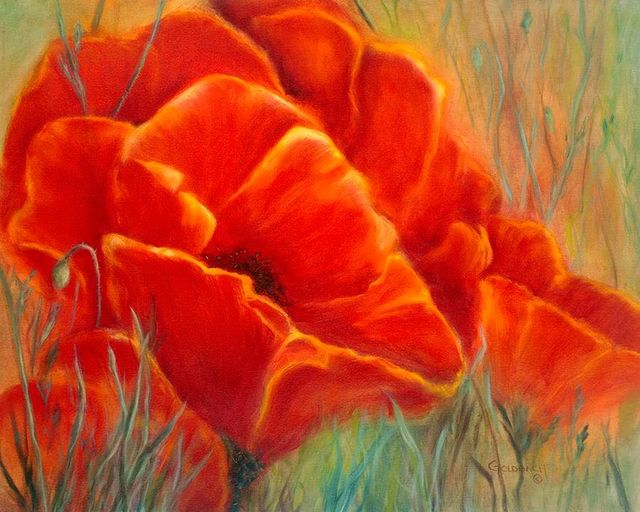 In the future, Goldbach envisions hosting workshops and other events in her gallery that will include other artists and artisans. She said she hopes to be a big part of the annual Arts on the Ridge celebration to be held in May.
"I love to have visitors just stop in to look around and to ask about the stories behind the paintings. I see art as a truly, happy thing – to be used to spruce up your home and help make it your own special, personal haven. Art will do that," she said.
"When it comes to buying art, I always encourage customers to try to buy originals. And to only buy paintings that speak to them personally," she said. "Paintings that elicit an emotion will be treasured forever because they have meaning beyond just matching the colors in your room," she said with a laugh.
Slightly North of Charleston gallery is locate at 160 S. Palmer Street in downtown Ridgeway. Hours are Thursday, Friday and Saturday, 11 am to 5 pm; Tuesday and Wednesday by appointment and closed on Sunday and Monday. For more information, call 803-206-7129 or email: kathylynnfineart.com.