Hudson's Inauguration Day looks for Vice President Kamala Harris, left, and Former First Lady Michelle Obama, right, set social media abuzz.
WASHINGTON, D.C. – In a momentous day for the nation, one of Ridgeway's own played a visible role. Ridgeway's Sergio Hudson outfitted Vice President Kamala Harris and former First Lady Michelle Obama during last Wednesday's inauguration events.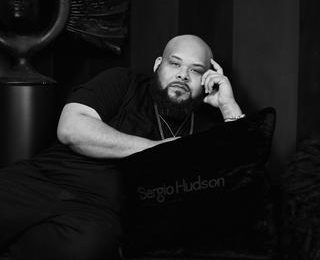 Obama, who has worn Hudson's looks before, wore a plum coat and matching suit to President Joe Biden's inauguration. The internet approved.
In an article on etonline.com, the outfit describes Obama as "looking like an actual superhero in a magenta coat and matching pant suit."
The praises grew as Vice President Harris appeared in her own Hudson look, a sequin cocktail dress with a floor-length tuxedo overcoat, later that evening.
In an interview with Haper's Bazaar, Hudson said "People are looking for a moment of beauty and hope right now, and, well, I guess we gave it to them."
Hudson reflected on the experience in an Instagram post. "Yesterday was the honor of my career thus far," he wrote. "To design for the first Madam Vice President was humbling. I thought of my beautiful mother my sister my niece my daughters all through this process. I am extremely proud and honored."
According to his website, Hudson's line is a luxury women's ready-to-wear label, designed to make a woman stand out from the rest. Hudson has dressed famous names from Beyoncé and Rihanna to Kendall Jenner and Amal Clooney.
Hudson says coming from the small, Southern town of Ridgeway did not stop his aspirations. "It might as well have been the Garment District. I didn't care where I was, all I ever knew was clothes. I was 4 when I decided to be a fashion designer. I was 5 when I started trying to make my own clothes," Hudson said in the interview with Harper's Bazaar.
Hudson says he is not ashamed to admit that he wants to build a legacy brand, something he has not seen from an African American designer.
"I'm grateful, obviously," he says in the interview, "But it's crazy, right? It means maybe kids can look at me, a Black designer from the South, and say, 'Oh, Sergio built an American sportswear brand. He loved something, so he studied it until he could do it. If he can make his dreams work, I'll do it, too."