FLORENCE – Francis Marion University senior third-baseman Todd Mattox has been named to the Peach Belt Conference preseason All-Conference squad as the Patriots prepare for the 2021 campaign.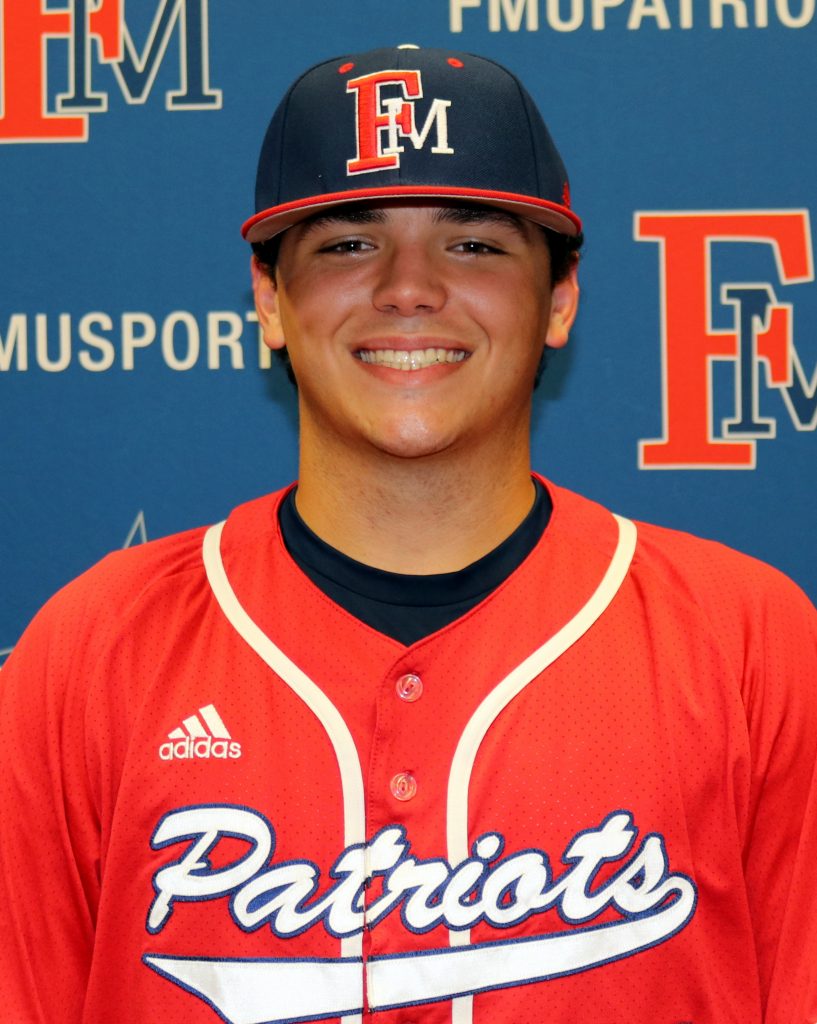 Mattox, a Winnsboro native, started all 19 games at third base for the Patriots in 2020. He recorded a team-high .357 batting average with six doubles, two triples, two home runs, and a team-leading 23 RBIs. Mattox had nine multi-hit games, reached base safely in 16 of 19 games, and batted .483 with runners in scoring position. 
PBC teams will take the field for the first time since the 2020 season was interrupted in March due to the COVID-19 pandemic. There was no PBC tournament or NCAA postseason and players had the option of not using a year of eligibility, enabling them to return without penalty.
Francis Marion will open its 2021 campaign with a home series against Georgia College on Feb. 13-14. The first pitch is set for 3 p.m. on Saturday, Feb. 13, followed by a 1 p.m. doubleheader on Sunday, Feb. 14.
FMU's 2021 slate includes 22 home games and 17 on the road. The Peach Belt Tournament will be held May 7 and 14 at on-campus sites.
Mattox attended Blythewood High School.