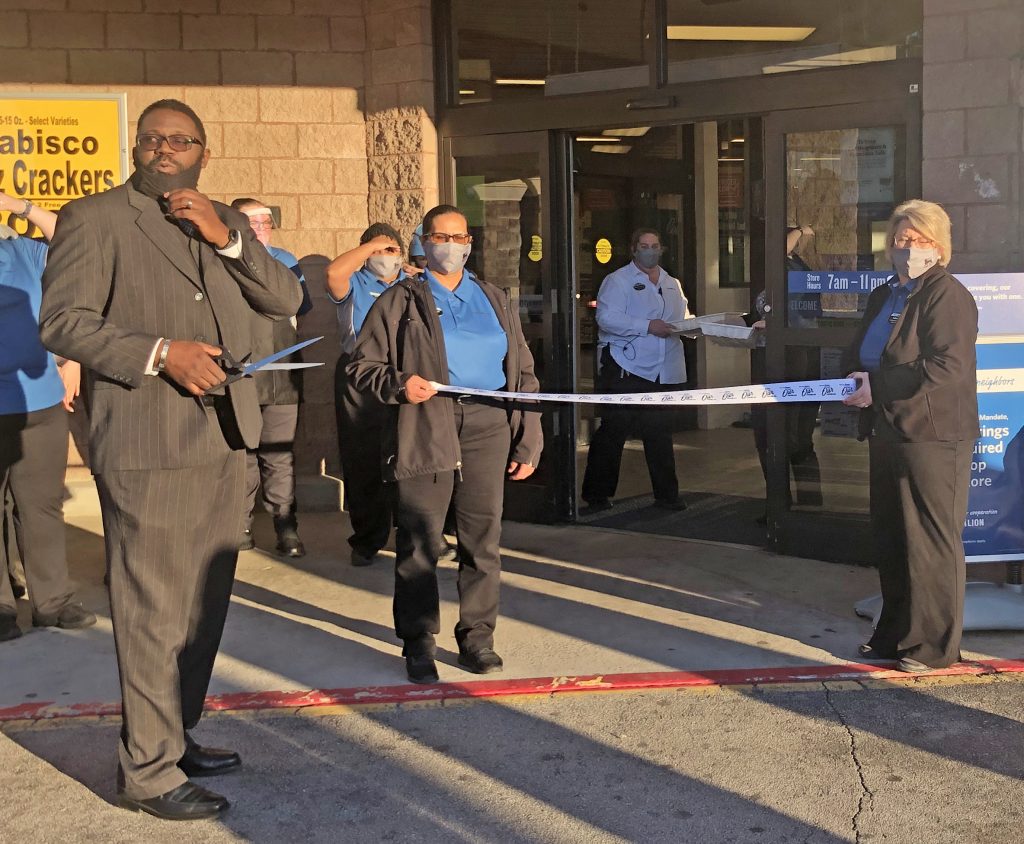 WINNSBORO – A new Food Lion opened in Winnsboro Wednesday morning in the former Bi-Lo store on the Bypass where Highway 34 intersects with Highway 321. After a brief early morning ribbon cutting and soft opening, shoppers began checking out the store's offerings.
"I'm super excited to open this new location in the Fairfield community," said store manager James Stroud.
"My team and I are looking forward to welcoming back members of the community and meet new neighbors. I'm looking forward to serving the community and offering customers a large selection and expansive variety."
The store brings its line of organic Nature's Promise brand beef, pork, poultry, milk, eggs, bottled water, cereal coffee, fresh cut fruit and vegetables, grab-and-go meal options and hand-battered fried chicken. Nature's Promise is Food Lion's brand of organic products.
Additionally, the store will offer fresh produce from W.P. Rawl Farms in Pelion, S.C., Columbia's own Cromer's Popcorn and Iron City Coffee freshly roasted in nearby Blythewood.
"In another commitment to the community," Stroud said, "through our hunger-relief initiative (Food Lion Feeds), the store donated $1,500 to St. Luke Baptist Church, an agency of Harvest Hope Food Bank. The church will also regularly receive food donations from our new store to distribute to neighbors in need," Stroud said.
The new store is located at 1126 US Highway 321 Bus. S. in Winnsboro and will serve customers daily from 7 a.m. until 10 p.m.