WINNSBORO – The Voice of Fairfield County is offering a $2,000 reward for information leading to the arrest and conviction of the person or people responsible for sending hate mail to some Dawkins community residents in Fairfield County.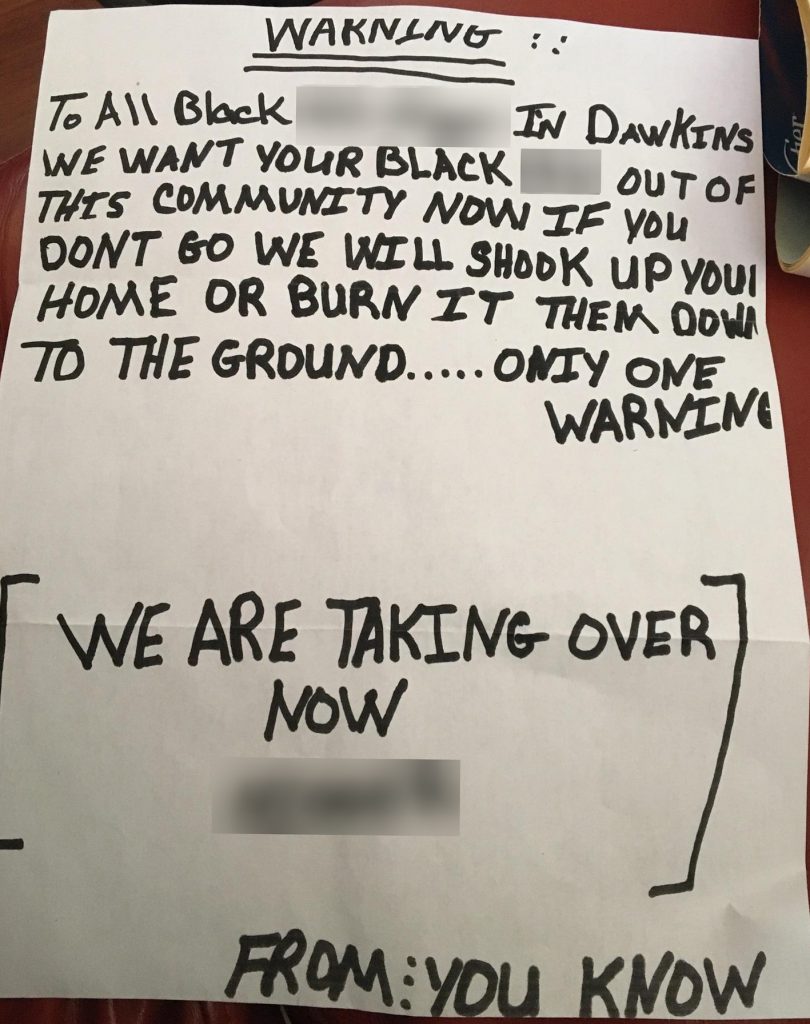 The Fairfield County Sheriff's Office is looking into the source of the hate mail which showed up in mailboxes the week of Feb. 8 – 13. Three of the letters (with envelopes) have been turned in to the Sheriff's Office. The white letter-size envelopes are addressed by hand, but there is no return address or other marks on the envelopes, according to Fairfield County Sheriff Will Montgomery. Montgomery is asking anyone who has received one of these letters to please contact the Sheriff's Office.
"We have contacted SLED to help us with processing the letters for possible DNA and fingerprints," a spokesperson for the Sheriff's office posted. "If you receive one of the letters and have not opened it, please do not. We would like to be able to preserve the letter for processing."
Anyone with information concerning the hate letters (shown below) is asked to contact the Fairfield County Sheriff's Office at (803) 635-4141 or Crime Stoppers at 1-888-CRIMESC (1-888-274-6372) or visit www.midlandscrimestoppers.com to email a tip. Your identity will be kept anonymous.