ORANGEBURG – Winnsboro Town Councilman Demetrius Chatman has been named to the inaugural South Carolina State University's 40 Under 40.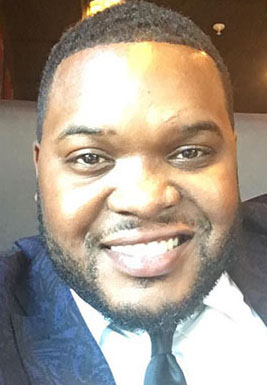 The 40 Under 40 program recognizes young alumni who have made significant strides in their careers, contributions to their communities and an impact at the university. 
Chatman, 35, graduated from SC State in 2007 with a Bachelor of Science degree. He holds an MBA from Webster University. He also completed the Columbia Chamber of Commerce's Leadership Columbia Class of 2013.
Chatman is program manager for Title III programs and an adjunct instructor at SC State where he was named Staff Employee of the Year. Chapman actively serves his community as a volunteer at the Free Medical Center in Columbia as well as at the Celia Saxon/Read Street Community Center.
"These 40 individuals are special because they are the first to be inducted into this inaugural class," said Dr. Gwynth Nelson, associate vice president for institutional advancement. "They are industry leaders and community champions who represent the best of the university. We are proud to call them Bulldogs."
The class will be honored during a virtual awards ceremony to be scheduled at a later date.