BLYTHEWOOD – Westwood's girls basketball team didn't waste any time with Lugoff-Elgin Friday night, scoring 32 points to the Demons' 2 in the first quarter and cruising to an 80-18 victory.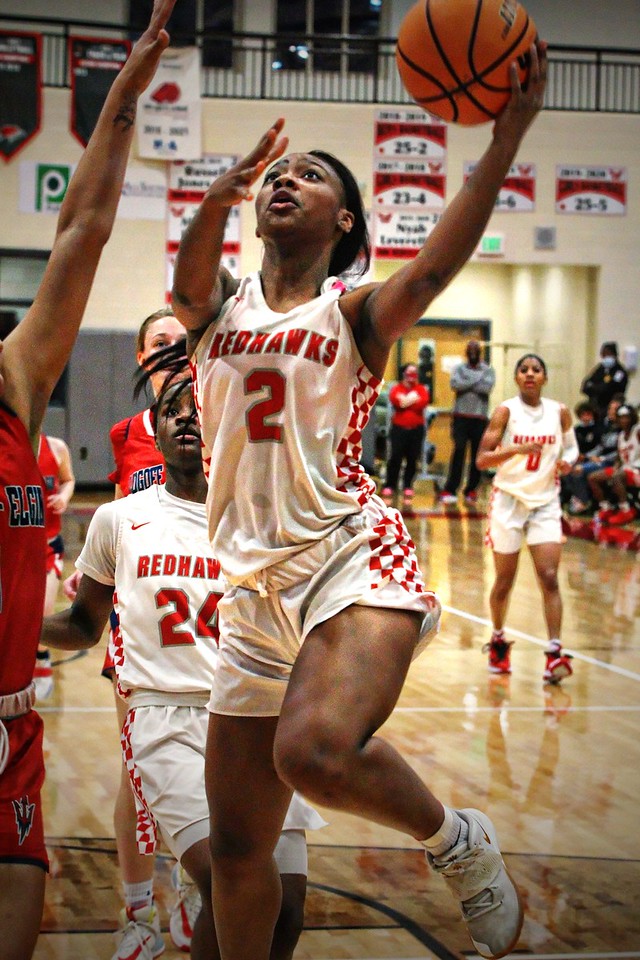 The win clinched the Region 4-4A championship for the fourth straight year for Westwood (10-3, 8-1).
"We're very fortunate to be in that position and controlling our own destiny," Gregory Bauldrick said. "We're gonna try and rest up and get our legs a little bit. We've got some nicks and we're banged up, so we're going to spend some time getting them healthy, and then we'll have a normal week."
Four Redhawks scored in double figures. Jessica Woods led the way with 16 points, TraShauna McCant added 15, Malayziah Etheridge put up 14, and Jordan Mintz had 10.
Westwood plays host to probably Travelers Rest Saturday in the opening round of the 4A state playoffs. The Devildogs finished second in Region 1-4A with a 4-4 record and were 7-6 overall.
In other games, the Blythewood boys (8-5, 5-3 Region 4-5A) finished region play Feb. 8 with an 82-48 win over Spring Valley. That win vaulted the Bengals into second place and gives them a road game at Fort Dorchester Feb. 23 in the lower state bracket of the 5A playoffs.
Lugoff-Elgin – 2-12-4-0 — 18
Westwood – 32-21-18-9 — 80
Lugoff-Elgin: Hailey Mock 10, Seay 5, Duncan 3.
Westwood: Jessica Woods 16, TraShauna McCant 15, Malayziah Etheridge 14, Jordan Mintz 10, Daniels 8, Parker 8, Davis 5, Lawson 2.