Brooke Barker | photos: Anthony Montgomery

Jaylin Franklin
COLUMBIA – Returning to action after an extended 2019 COVID break, Blythewood and Westwood track and field teams took to Lower Richland High School on March 6 for the Diamond Hornets Invitational.
The Blythewood girls were a highlight of the day, finishing second place in team scores out of 22 teams. Blythewood boys finished fourth and Westwood boys finished fifth.
Blythewood Girls
Briana Green placed first in girls long jump finals at 16-10 and third in triple jump finals at 34-0.5. Sinaii Weeks place fifth in high jump at 4-8; Janyia Pinckney placed seventh at 4-6. LaTavia Bracey-Ranson finished fourth in the 400 meter hurdles finals at 1:12.74 Makeshria Brown placed second in the girls 100 meter hurdles finals at 16.69. Arianna Williams pulled a third place finish in the 400 meter dash finals with a time of 58.92. Kaitlin Sumer placed fourth and Zion Harvey placed fifth in the girls 100 meter dash finals.
The girls 4×100 and 4×400 relay teams each finished in third with times of 49.70 and 4:13.50.
Blythewood Boys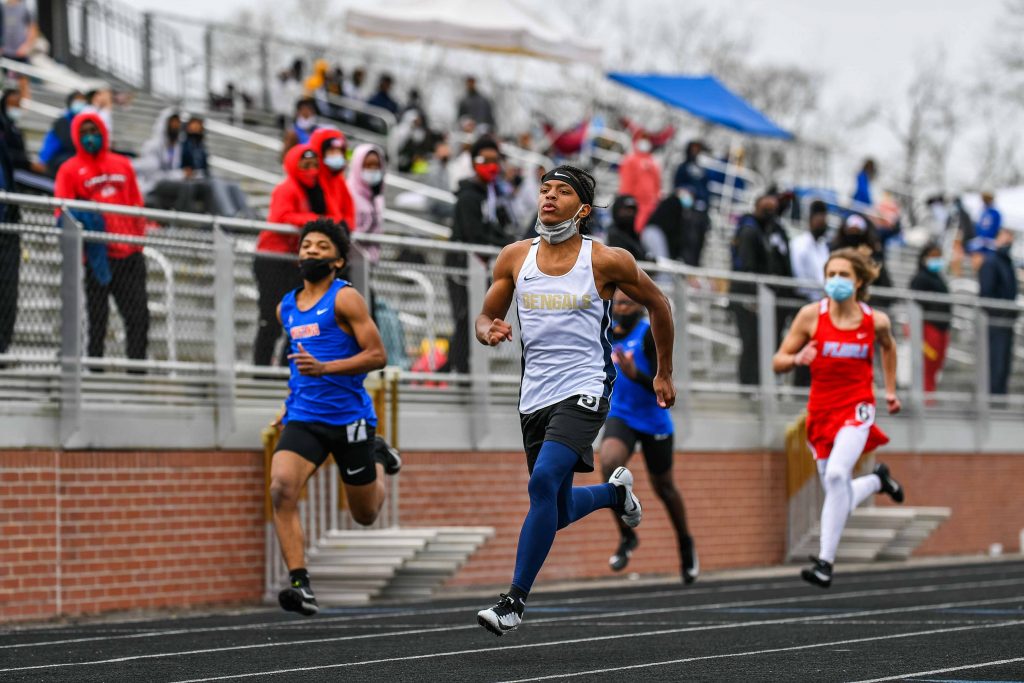 In boys high jump finals, Randy Kelly placed first at 6-4 and Payton Manual finished fifth at 6-2. Manual also finished in fourth place in triple jump finals at 40-8. Connor Knight placed second in discus finals at 135-9. Walker Flores placed fifth at 115-9. Jordan Clark placed sixth in javelin finals at 108-4, and Chase Johnson finished eighth at 105-0 in javelin. Chad Ishmael placed sixth in the 100 meter dash finals with an 11.60 time. Ishmael placed sixth in boys long jump finals at 20-8. Jordan Clark placed fourth in the boys shot put finals at 44-9.
The boys 4×100 relay meter finals finished in fourth place at 45.07.
Westwood Girls
Brianna Rodriguez placed first in the girls 400 meter hurdles finals with a time of 1:07.35. Emma Ashley and Harper Ramsdale both placed ninth in girls pole vault finals at 6-6.
Westwood Boys
Robert Johnson finished first for Westwood boys in the 400 meter dash finals with a 50.49 time. William Tyndall placed third in the 800 meter run finals at 2:02.81. Riggs Dash placed fourth in the boys 400 meter hurdles finals and sixth in the 110 meter hurdles finals with times of 1:01.79 and 18.01 respectively. Khalil Donald grabbed third place in the boys triple jump finals at 40-11.
The boys relay teams placed fourth in the 4×400 (3:38.34) and fifth in the 4×800 (8:53.63) finals.
Blythewood competed at River Bluff on March 10, but scores were not available at press time. Westwood and Blythewood are scheduled to compete in the Trojan Relays in Rock Hill on March 13.