BLYTHEWOOD – The Westwood High School softball team got its offense going early in both games of a doubleheader at crosstown rival Blythewood Friday night. Each time though, the Bengals softballers took the runs and delivered a whole lot more.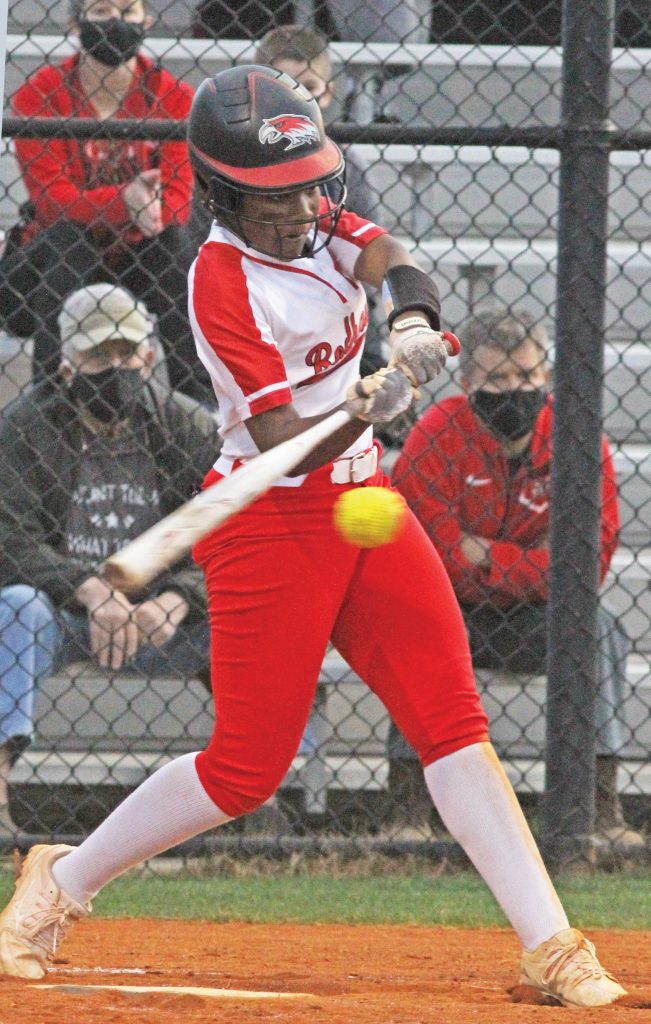 Blythewood rallied past the Redhawks' early surge to deliver a 16-8 win in the first game. In the nightcap, seven errors cost Westwood as Blythewood surged to a 19-3 rout in four innings. 
In the first game, Anna Fridrickson went 4-for-4 with a triple as the Bengals rallied past, then routed the Redhawks. Fridricksson singled in the first and third innings, got a third single in the fourth, then blasted a triple in the sixth.
Westwood took a 3-0 lead in the first, but Blythewood responded with six runs the bottom of that frame. The Redhawks then scored five runs in the second, but Bengals but Bengals starting pitcher Josie Smythe regained her composure and shut out Westwood the rest of the way.
Westwood had another 3-run first inning in the second game, but Blythewood responded with two runs in the bottom of the first, four more in the second, five in the third, and an 8-run fourth to close the game out on the 15-run rule.
Blythewood banged out 30 hits on the night, with Fridricksson going 6-for-7 with a triple and Swanier going 5-for-7 over the two games.
On Monday, Westwood fell 12-4 to A.C. Flora in its Region 4-4A opener, while Blythewood fell 6-1 to Nation Ford.
The Bengals play host to Lugoff-Elgin in their Region 4-5A opener Friday, while the Redhawks travel to A.C. Flora Thursday.
Westwood – 3-5-0-0-0-0-0 – 8-9-5
Blythewood – 6-1-4-1-0-4-X – 16-15-4
WP: Josie Smythe. LP: Blalock.
Hitters: WHS – Wilson 2-3, 2B. Belton 2-4, 2B. King 2-3. BHS – Anna Fridricksson 4-4, 3B. M. Van Zyl 3-4, 2B. Kalei Swanier 2-3. H. McCoy 2-4, 2B. C. Baucom 2-5, 2B. Velez 2BB.
Westwood – 3-0-0-0 – 3-5-7
Blythewood – 2-4-5-8 – 19-15-1
WP: L. Hardy. LP: Scott.
Hitters: WHS – Nobody. BHS – Kalei Swanier 3-4. Anna Fridricksson 2-3. C. Baucom 2-4, 2B, 3B. H. Black 2-4. L. Hardy 2-4. S. Fridricksson 2-4, 3B.