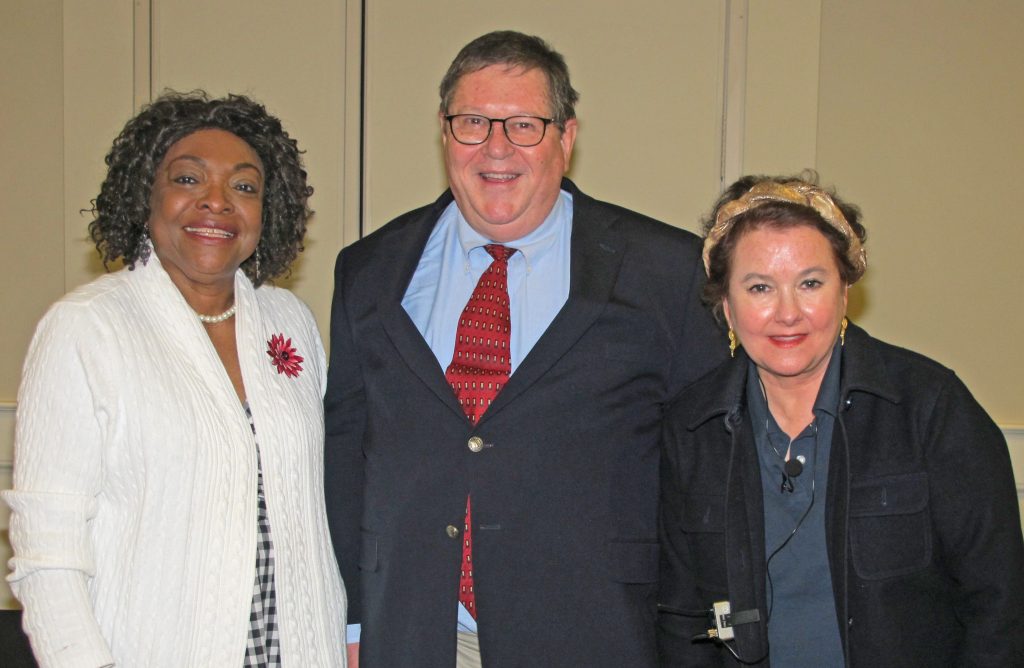 BLYTHEWOOD – Blythewood Historical Society's Women's History Month's presentation featuring Blythewood's first female doctor, Dr. Portia Lubchenco, was held at the Doko Manor on Sunday.
Presenters for the program were, from left: organizer of the event Doris Coleman, Blythewood attorney and Dr. Portia researcher Bob Wood and screenplay writer Millie West.
The program detailed Dr. Portia's life in Blythewood as a country doctor, her family's daring escape from the Russian Bolshevics and her successful medical career.