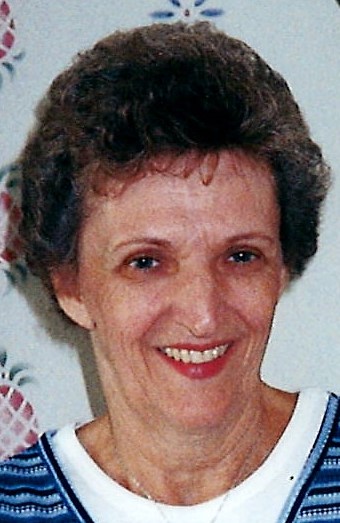 Joan E. Ament, 83, formerly of Whitehall, PA, Blythewood, SC and Lehigh Acres, FL, died peacefully at Gracedale Nursing Home, Upper Nazareth Twp., on March 15, 2021. She was the wife of the late Andrew Ament, who died in 1993.
Born in Brooklyn, NY, Joan was the daughter of the late Adam and Elizabeth (Otto) Becker. She was a graduate of Teaneck High School in New Jersey. Joan worked at Hess's Warehouse in Whitehall. She was a member of the former St. Peter R.C. Church in Coplay, St. Theresa Catholic Church in South Carolina and St. Raphael Catholic Church in Florida. Joan loved to dance at the American Legion, VFW Post 4174 and the Senior Center in Lehigh Acres, FL.
Joan is survived by her children, Steven A. Ament and his wife Julie of Port St. Lucie, FL, Thomas R. Ament and his wife Amy of Nazareth, PA and Susan M. Ament and her husband Glenn Farnsworth of Ashland, OH; brother, Robert Becker and his wife Karen of Bogota, NJ; sister, Mary Simpson and her husband Gary of Lehigh Acres, FL; 8 grandchildren, Nichole Ament and her husband Alan Grym, Andrew Ament, Brian Ament, Natalie Ament, Sean Ament, Luke Ament, Jonathan Bright and Tori Osborne; and 4 great-grandchildren.
Relatives and friends are invited to call on Friday, March 19, from 9:30-10:30 a.m. in the Schmidt Funeral Home, 407 Belvidere St., Nazareth. A Mass of Christian Burial will follow at 11 a.m. in Holy Family Church, 410 W. Center Street, Nazareth. Interment will be private at Fairfield Cemetery in Winnsboro, South Carolina. Social distancing will be observed and we request that face coverings be worn inside the funeral home and the church.
In lieu of flowers, memorials in Joan's name may be sent to the Friends of Gracedale Foundation, PO Box 138, Nazareth, PA 18064.
Online condolences may be made at schmidtfuneralhomepc.com.