WINNSBORO – A new nail salon opened its door in downtown Winnsboro on Saturday, but the Savvy Nail Bar isn't just another nail salon.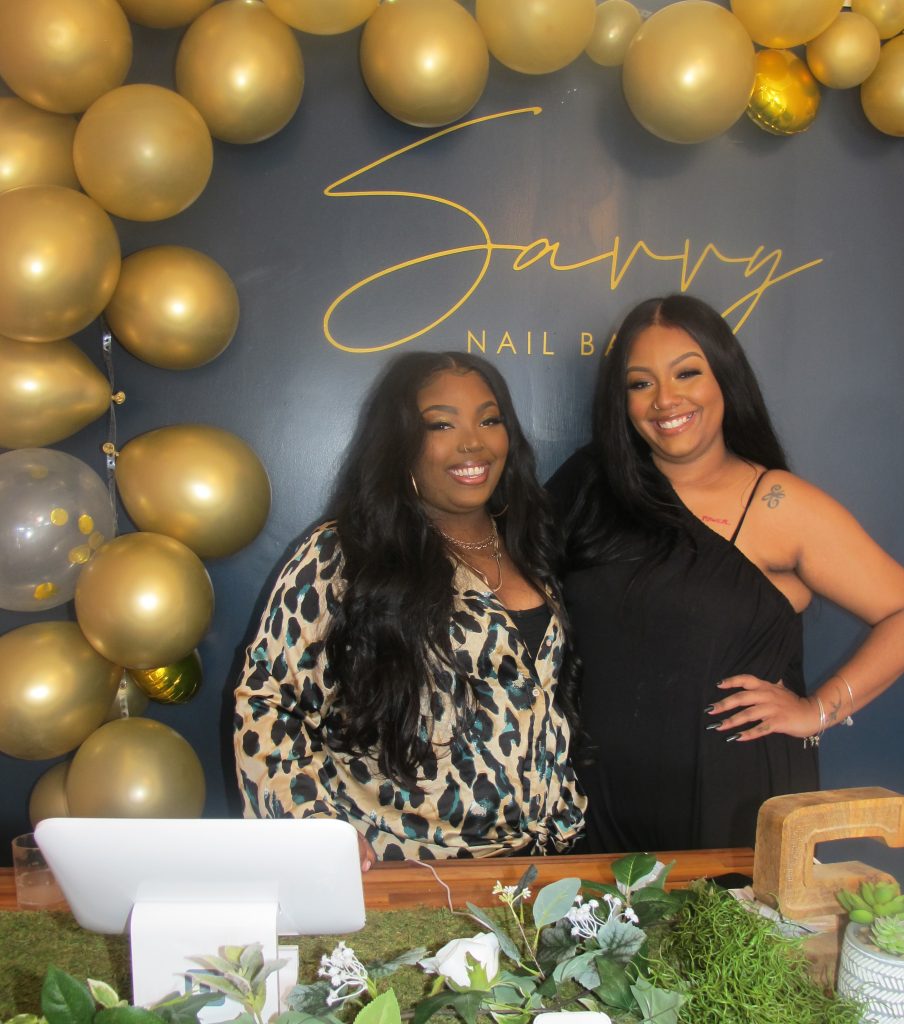 "We don't just offer manicures," owner Savanna Walker said of her salon located at 110-1/2 N. Congress Street – formerly Gary's barbershop. "We offer an experience, a vibe of the client's choosing. Our manicures come with a theme and something delicious to wash it down with."
Walking in the front door, the WOW is palpable – a glamorous reception area with mirrored credenza, colorful couches, a wall of roses and a rope swing suspended in the front window that clients can actually swing on.
Behind the reception area is the nail bar where iced coffee and pastries or other refreshments are complimentary with manicures. Next is the pedi room featuring two giant tufted chairs, foot baths and a big screen TV.
"For pedicures, there is not as much opportunity for creativity, so I focus more on the theme – margarita foot baths or champagne and chocolates. For March, the pedicure theme centers around a rose petal foot bath."
But don't get excited about making an appointment – with 531 clients, Walker said. March is already booked solid and she isn't accepting new clients until April.
"It's all about my clients being able to relax, watch Netflix or Hulu, listen to music of their choice and enjoy an iced coffee with whipped cream or another beverage while getting a pedicure or manicure," Walker said. "I want them to feel like they've had a getaway during the hour and a half that they're here."
Walker, 24, said the shop is her dream realized.
Growing up in Camden, she earned her cosmetology license while still in high school. For the next few years after graduation, she did hair, not nails, in other people's salons.
"I was getting bored," she said. "Doing hair didn't offer the creativity I was looking for. Then about three years ago, I started doing nails. But I wanted to do more than nails. I wanted to offer an experience, music, themed appointments. I began taking the experience to my clients, traveling a lot, and that's how I really grew my business. I couldn't afford a shop, but I could create an experience anywhere."
Walker said her work was soon attracting clients from as far away as Atlanta and one from New York. She said many of them are social media influencers and content creators who are looking for something really different in nails. Many of them come once a month, some less frequently. She said a couple of them fly in for the experience.
"They like that I do abstract work, not your basic manicure, though we can do that too. I can do anything from a gel manicure to really long nails in different shapes and crazy, hand painted designs – some really dramatic stuff," she said.
"And even when someone just wants a simple gel manicure, I still want it to be an experience, soaking their hands in a flower bowl, a hand massage and an exfoliating scrub – a totally relaxing experience," Walker said.
Prices for the experience range from $35 to $150 and the themes, including refreshments, are always complimentary.
"All the client pays for are the nails," Walker said with a smile.
Besides Walker, the shop will include a receptionist and nail tech. While she works with appointments only, she said she accommodates late evening, early morning and weekend appointments.
Walker can be reached at 803-459-8145.