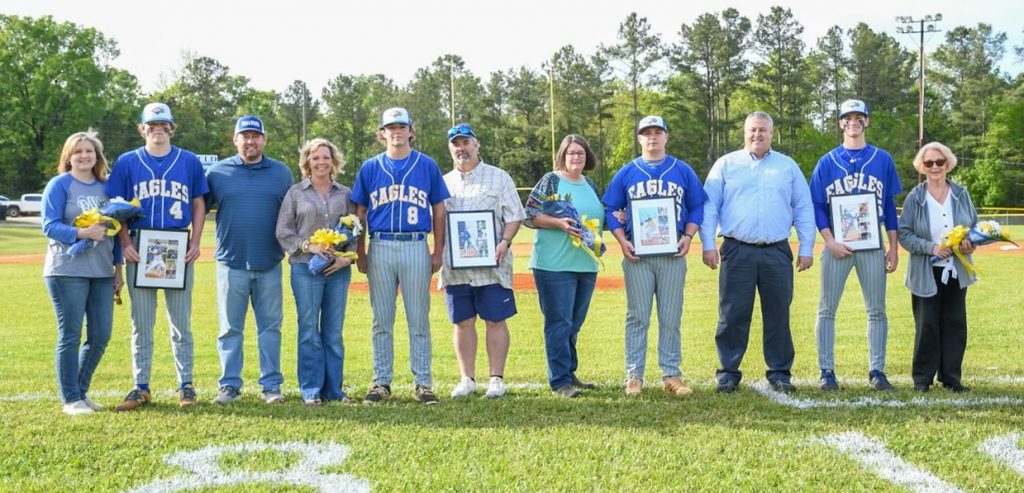 WINNSBORO – The Eagles rolled to 12-2 on the season Tuesday night after a narrow 5-4 win over Providence Athletic Club (PAC).
Down 1-0 in the bottom of the first, a big first inning at the plate proved to be what the Eagles needed to overcome the Panthers.
Leadoff batter B Baker singled on a line drive to left field. Dru Caldwell reached first on a Panthers fielding error. A Zack Taylor dinger to center plated the Eagles' first runs of the game. With one out, Brian King drew a walk and advanced to second on a single by Rob Wilson. King scores on a fielding error; Wilson advanced to third. A groundout by Jacob Chaisson scored Wilson, and the Eagles ended the inning on top 5-1.
The Panthers would hold Richard Winn scoreless for the remainder of the game, while they chipped away at the lead.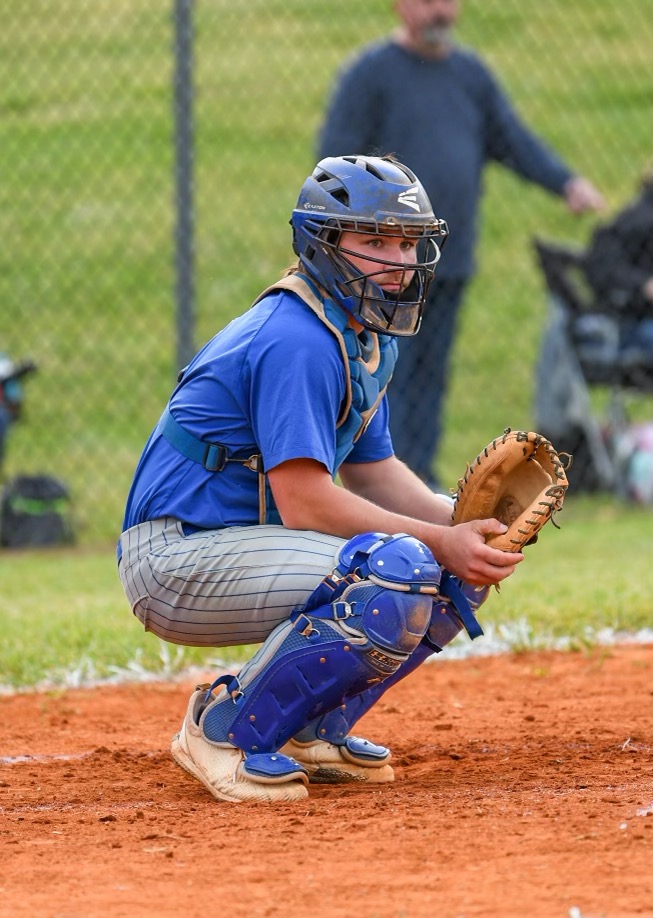 PAC picked up two runs in the top of the fourth. In to relieve Taylor, Dru Caldwell walked the first two batters of the inning before striking out the third. A PAC single loaded the bases with only one out. Two more singles closed the Eagle lead to 5-3 before a ground out ended the inning.
Both teams remained scoreless until a PAC rally in the top of the seventh. The Panthers' leadoff batter singled to left. Caldwell struck out the next batter, but the runner advanced to second on a wild pitch and took third on an Eagle error. A groundout plated another run for PAC and closed the lead to one before Caldwell tallied his fifth strikeout of the day to end the game.
Taylor picked up the win for the Eagles on the mound. He allowed three hits, one run and struck out three. Caldwell pitched four innings of relief, allowing four hits, three runs. He walked three and struck out five.
Taylor batted 1-3 with a homerun. Caldwell also went 1-3 with a double.
The Eagles took down Great Falls 16-1 in four innings last Friday. Brian King got the win for the Eagles in one inning of work. Landon Caulder pitched three innings and struck out four. Austin Lancaster went 3-4 with two doubles and five RBIs. Rob Wilson also batted 3-4. Taylor doubled in the win.
PAC – 1-0-0-2-0-0-1 – 4-7-3
RWA – 5-0-0-0-0-0-X – 5-6-3
WP: Taylor
HITTING: Taylor 1-3 (HR), Caldwell 1-3 (2B), King 1-2, Wilson 1-2, Chaisson 1-3, Baker 1-4.
GFHS – 0-0-1-0-X-X-X – 1-4-5
RWA – 7-1-5-4-X-X-X – 17-10-2
WP: King
HITTING: Lancaster 3-4 (2B), Wilson 3-4, Taylor 1-3 (2B), Chaisson 1-1, Caldwell 1-4, Russell 1-2.