BLYTHEWOOD – A Blythewood man has been sanctioned a second time for contacting witnesses in a pending sex trafficking case.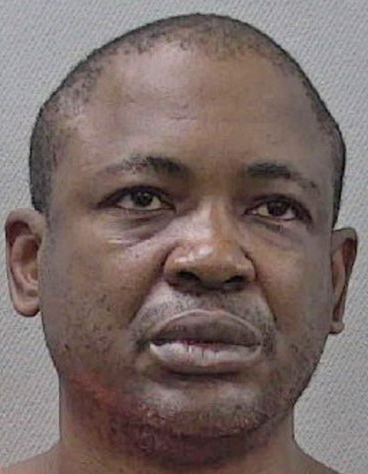 Brian Leroy Watson, known as "Lil B," has been indicted on a count of human trafficking conspiracy, increasing the number of counts against him to 13, according to recently filed court records.
Filed in December 2020, the new count says Watson conspired with a second man in Florida to "recruit, entice, harbor, transport, provide, obtain, advertise, solicit, patronize, and maintain by any other means," women to participate in commercial sex acts.
A federal grand jury indicted Ryan Darian Grover, 27, of Pensacola, Florida, also on a count of human trafficking conspiracy. Grover was arrested in March 2021 and has pleaded not guilty, documents state.
Watson is charged with various human trafficking and drug counts involving nine victims, including one minor.
In addition to the main case, Watson has repeatedly tried to contact and/or intimidate witnesses, according to court filings.
In September 2020, a federal judge sanctioned Watson for contacting witnesses from jail.
Court records state Watson was ordered not to discuss the case with any potential witnesses or victims after he was caught discussing potential retaliation against a witness.
Contact continued, however.
In November 2020, the presiding judge signed a sealed order modifying the conditions of Watson's detention because he "willfully violated" the court's previous order against contacting witnesses.
While details of the sealed order remain secret, a separate motion referencing it states Watson "has a history of intimidating, threatening and/or influencing victims/witnesses, or attempting to do so," documents state.
Watson's case thus far has produced more than 5,500 pages of documents, several interviews, photographs, audio and video recordings, surveillance, and a slew of computers, communications equipment, weapons and other items seized after serving search warrants.
Watson, 48, has pleaded not guilty.
The charges against Watson allege human trafficking violations occurred between 2016 and 2019 in South Carolina.
They also charge the suspect with distributing heroin and fentanyl, and with unlawfully operating a Blythewood dwelling for the purpose of storing and distributing heroin, fentanyl, cocaine, crack cocaine and methamphetamine, according to the indictment.