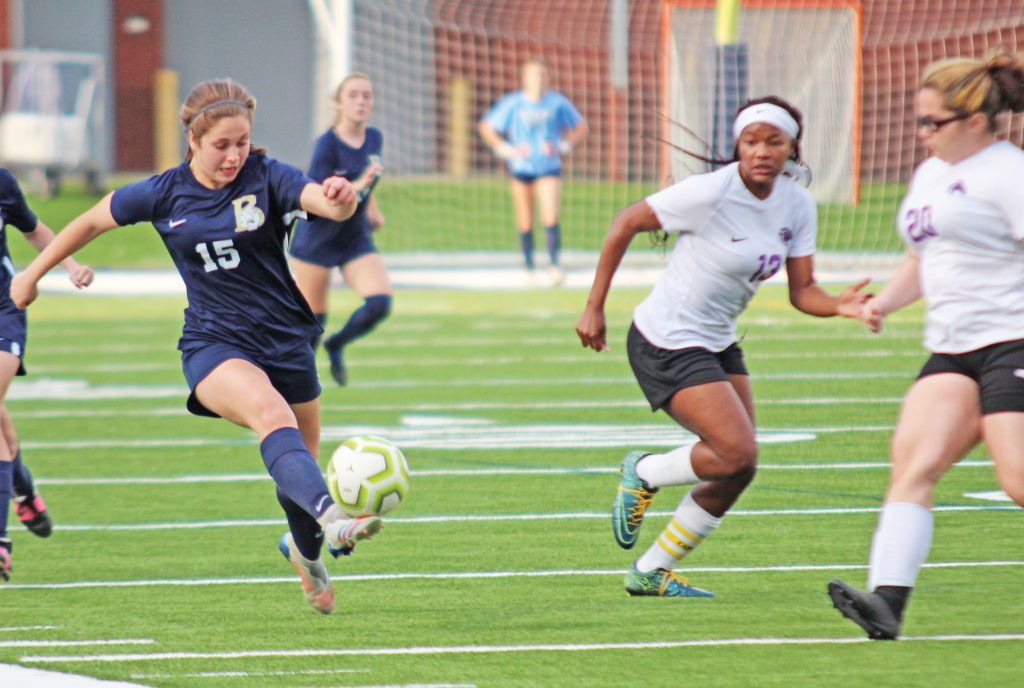 BLYTHEWOOD – The Bengals moved to 7-2 on the season, 3-0 in region action, after region wins over Spring Valley last Friday and Ridge View on Monday. Blythewood took down the Vikings 3-0 with goals by Emery Christensen, Evelyn Wright and Megan Tarnawsky. Tarnawsky had two assists, Christensen one.
Wright had two goals in the win over Ridge View. Christensen, Lydia Daniels, Lauren Hendry, Meredith Stone, and Scarlett Pegram each tallied one for a 7-0 final. Christensen had three assists, Hendry and Olivia Harris each had one.
Blythewood will have a long break before jumping back into region play on April 13 with Northwestern.
Ira Daquioag(13)

Meagan Tarnawsky (19)