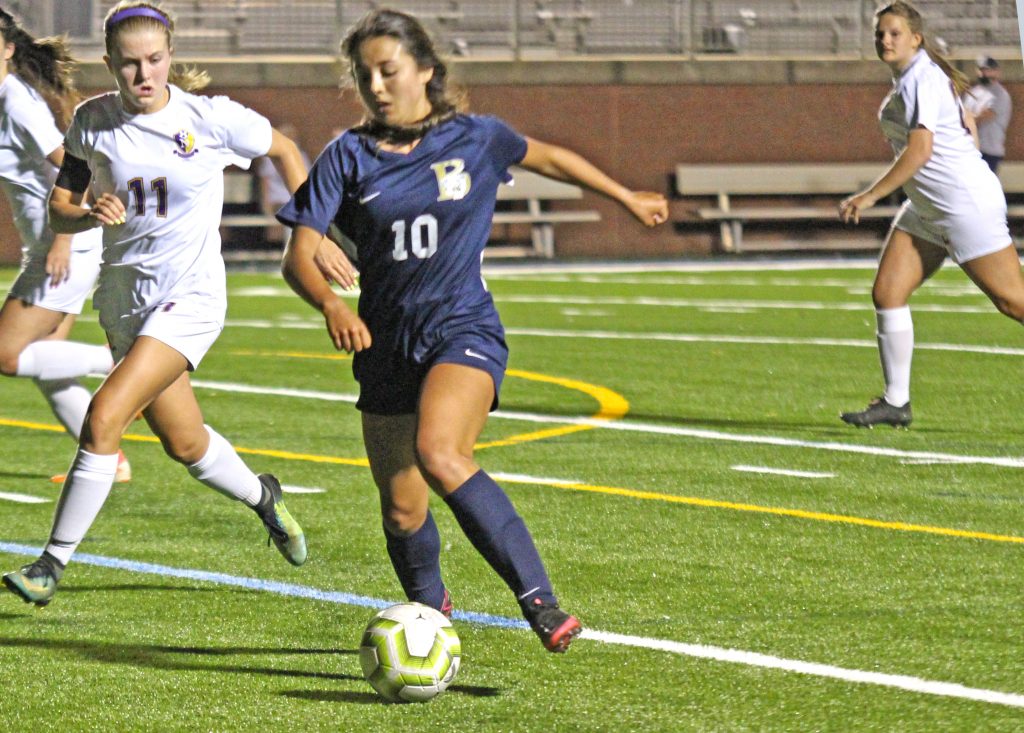 BLYTHEWOOD – Blythewood girls soccer took down Northwestern on Tuesday with a 2-1 final. Sophomore Emery Christensen (10) scored both goals in the win. Madison Powell and Evelyn Wright each had an assist.
Blythewood moves to 8-2 on the season, 4-0 in league play,  and will host Rock Hill on Friday for their final home match of the season, where they'll honor four seniors: Meredith Stone (C), Lauren Hendry (C), Maya Moran and Macy Moran. Kick-off is set for 7 p.m.
Next week they'll travel to face region foes Spring Valley (April 20) and Ridge View (April 23) before closing out regular-season play with Lugoff-Elgin on April 26.