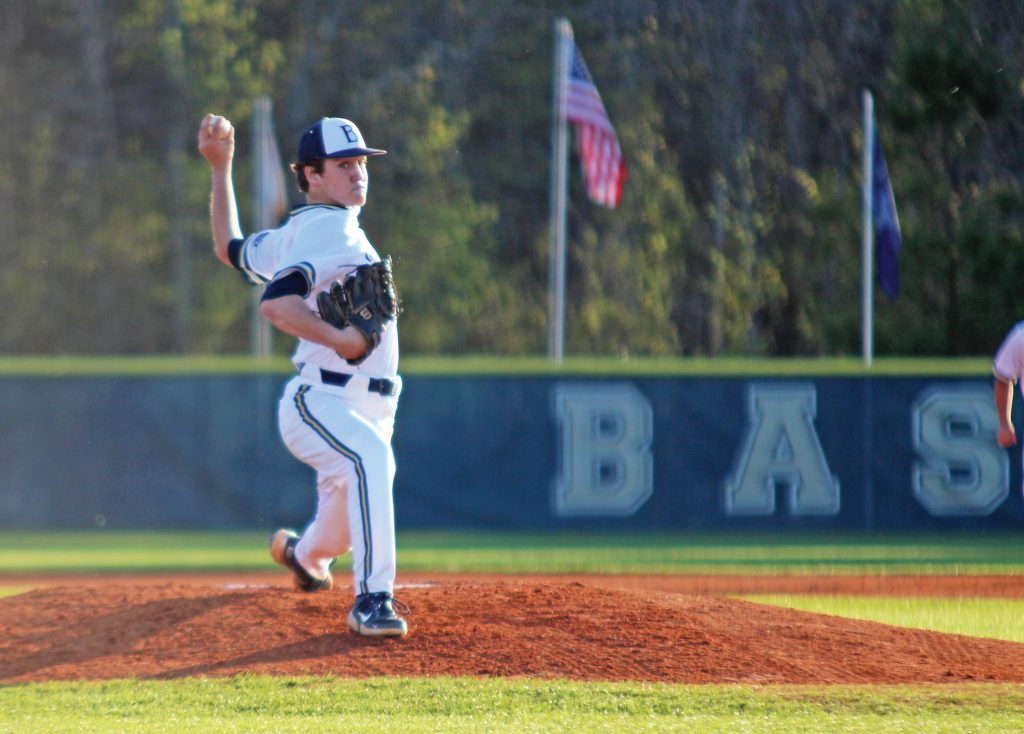 BLYTHEWOOD – Blythewood pitching showed its stuff in victories over Northwestern Friday and Rock Hill Monday.
On Friday, Kevin Steelman 2-hit the Trojans and struck out five over 5 2/3 innings of work to get the win in the Bengals' 4-1 victory.
Then on Monday, Davis Wright struck out 14 of the 15 batters he faced in the first five innings of Blythewood's 8-3 win over Rock Hill.
Against Northwestern, Blythewood's 3-run second inning proved the difference. With two on and one out, Camden Watts scored on a wild pitch as Steelman batted. Steelman later singled to left to keep two baserunners on. Watson Saunders then bunt-singled to score Landon Penfield, and Justin Fleming bunt singled and Justin White beat out the throw to the plate to make it 3-0 Blythewood. Zac Cowan grounded out to end the inning.
Northwestern got a run in the third, but Blythewood got a run in the fifth when Ty Dooley, who tripled earlier in the inning, scored on a passed ball with two out as Watts batted. Watts eventually fouled out to retire the side.
Against the Bearcats, Blythewood got two runs in the first, a run in the second, two more in the third, and one in the fourth to build a 6-run lead while Wright was masterfully setting down Rock Hill in order. Wright did get into trouble in the sixth, where he got one out but gave up two runs on two hits.
Jacob Hardy came on the mound in relief and gave up a run on a hit, an error and two walks, but closer Cowan shut off the Bearcats' 3-run rally in the sixth and worked a clean seventh to give Blythewood the win.
Blythewood (8-1 overall, 3-0 Region 4-5A), which travels to Rock Hill today, plays in the South Carolina Diamond Invitaional next week over spring break. The tournament takes place on the Lexington High and Brookland-Cayce High baseball fields from April 7-10.
Blythewood and Westwood, which fell 18-0 to Lugoff-Elgin in three innings Monday, will compete in pool play with six other teams, Lexington, Brookland-Cayce, T.L. Hanna, Chapin, Greenville, and Dorman. The championship game is scheduled for 4 p.m. April 10 at Lexington High field.
Blythewood – 0-3-0-0-1-0-0 – 4-5-1
Northwestern – 0-0-1-0-0-0-0 – 1-3-0
WP: Kevin Steelman.
Hitters: Ty Dooley 3B.
Rock Hill – 0-0-0-0-0-3-0 – 3-4-2
Blythewood – 2-1-2-1-0-2-X – 8-9-0
WP: Davis Wright.
Hitters: Watson Saunders 3-3. Ty Dooley 2-3, Camden Watts HR.
Camden Watts ( 11)