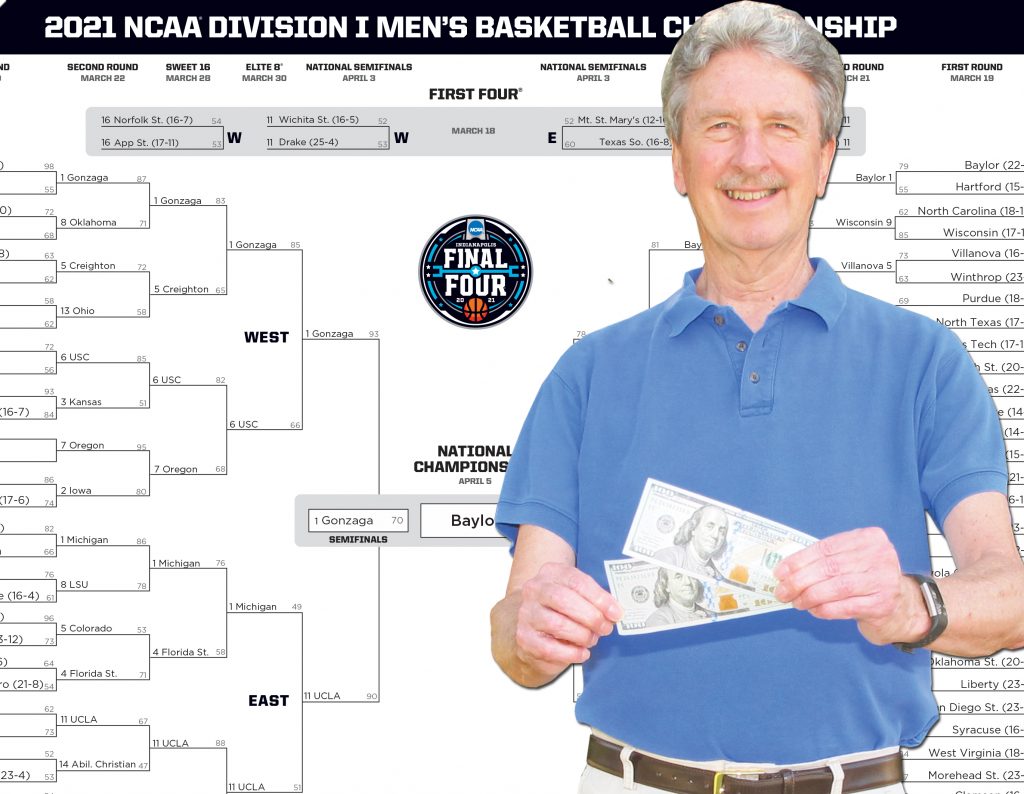 BLYTHEWOOD – Bill Breedin of Blythewood has been named the winner of The Voice's $200 March Madness Bracket Challenge.
While no contest entry chose Baylor to win the Championship, only three brackets didn't have either Gonzaga or Baylor in the National Championship game. Breedin's bracket had Illinois set to face Gonzaga in the title game. He had 38 correct picks on the bracket form to squeeze out two other entries with 37 correct picks for the win.
Breedin's name has crossed The Voice's contest radar before when he tied for the win with 14 of 16 teams picked correctly in the 2020 U-Pick-'Em NCAA college football bowl game contest.
Breedin says he and his wife Barbara will enjoy a nice dinner out with his bracket winnings. In fact, that was her idea.