BLYTHEWOOD – After a police camera was installed by the Richland County Sheriff's Department at the corner of McNulty and Blythewood Road, some residents called town hall and The Voice to ask who it's taking pictures of.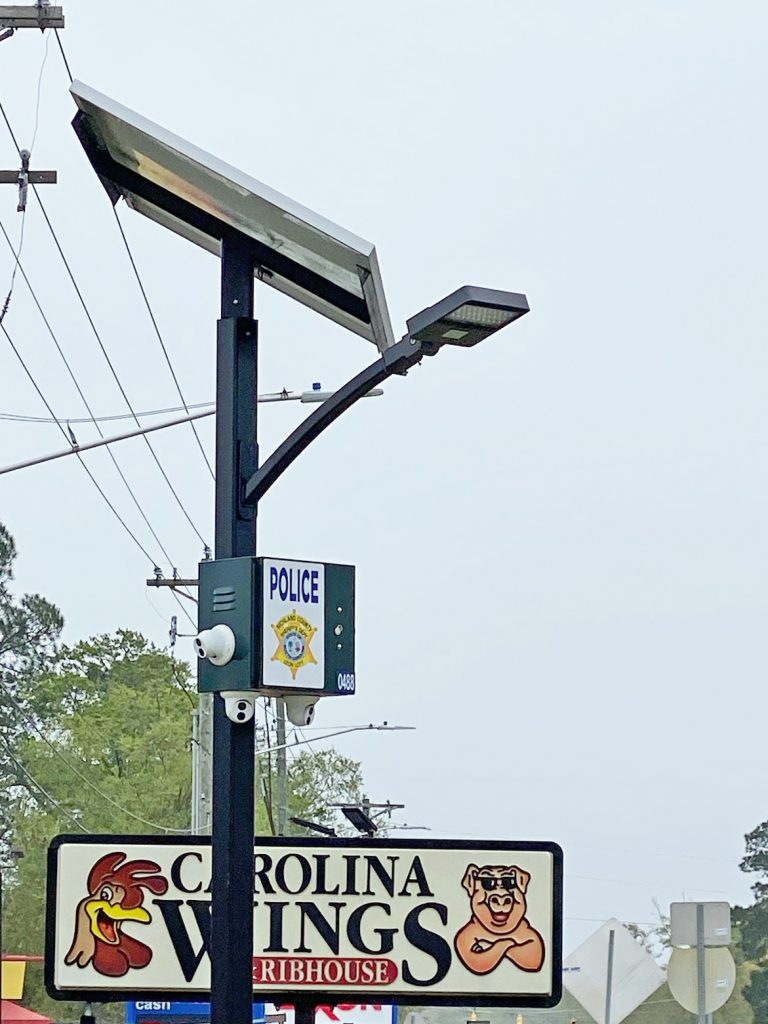 The answer is, according to Blythewood's RCSD Region Six Commander, Lt. Chris Duke, 'the criminals.'
"This is not a surveillance camera," he said. "We aren't surveilling the community, checking to see if someone is running a light or to capture accidents on film," Duke said. "This camera has four lenses in four directions, and it's a tool we use to identify stolen plates, stolen cars, suspects, things that go on in the parking lots that shouldn't be going on," Duke said.
"We have several hotels here and the busy intersection. There are a lot of vehicle break-ins in this area," he said. "We aren't photographing citizens who are doing everything right. We use it for when good citizens become victims. "
Duke gave an example of the cameras making a difference. One was instrumental, he said, in the capture of Brian Chase Haas, formerly of Blythewood, who was being recently being sought by law enforcement in three counties – Kershaw, Richland and Fairfield – for steeling catalytic converters and lawn care trailers from family, friends and strangers.
"The cameras are installed throughout the county by Statewide Security Systems," Duke said, "with only one in Blythewood. Blythewood was always a quiet place, and that's how we want it to remain."
But with the buildup of growth in the community, Duke said the cameras are helping keep it that way. The cameras follow crime trends, he said.