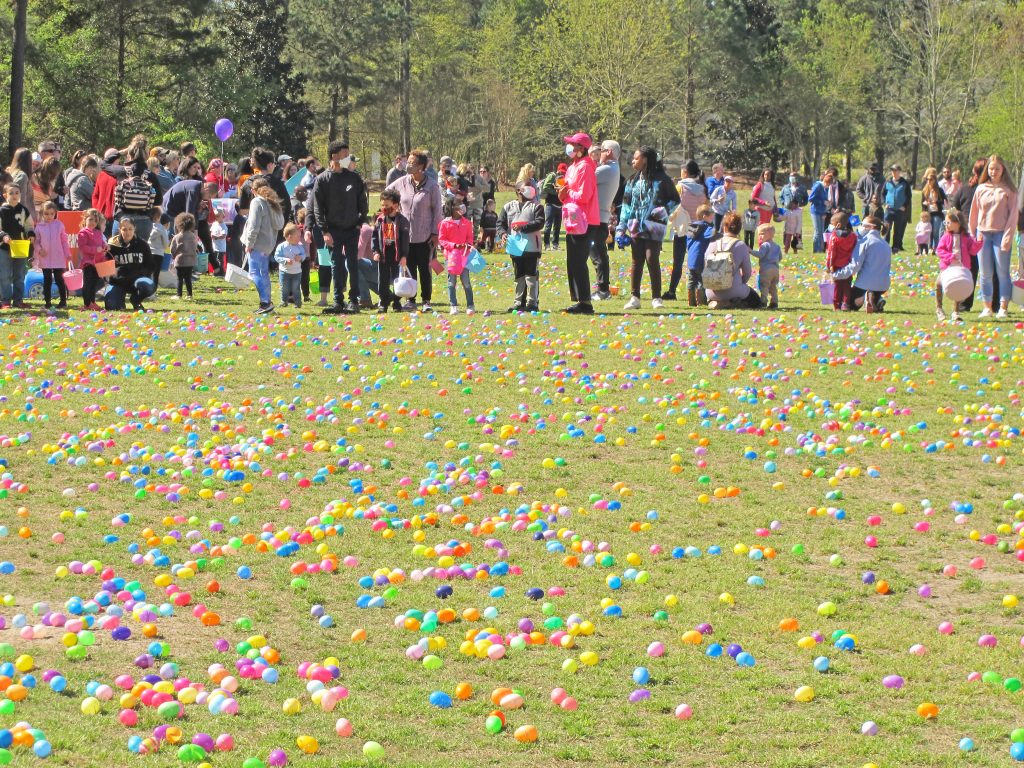 Hundreds of young egg hunter-gatherers converged on the VillageChurch's field of Easter dreams Saturday to once again fill their baskets with plastic eggs. After a prayer by VillageChurch Pastor Erik Estep, the hunters dived into the field, then exchanged the plastic eggs for bags of candy and enjoyed free hot dogs and hamburgers with their families.
David Elias, Andreas Ganotakis, Elizabeth Elias, Ellen Behabepe, Paris Walter, Calvin, Lillian and Lauren Walter

Sheila and Randy Roberts, left, hand out free hot dogs and bbq sandwiches to Eggstravaganza staff Emily Estep, Tyler Benton, Jane Fulmer and Katie Allsbrook.
Mateo Mallet, 2

Mary Corbitt, 2.5

Delaney Wilder, 4
Lenora, Avery and Evelyn Bonner

Chase, Beau, and Lydia Hazen
Adam Bussell with Snow and Black

Madelyn Strange

Lincoln Miller, 15 months
Natalyn Brown, Gracie Knight and Leela Knight.

VC pastor Erik Estep & his dad Wendell