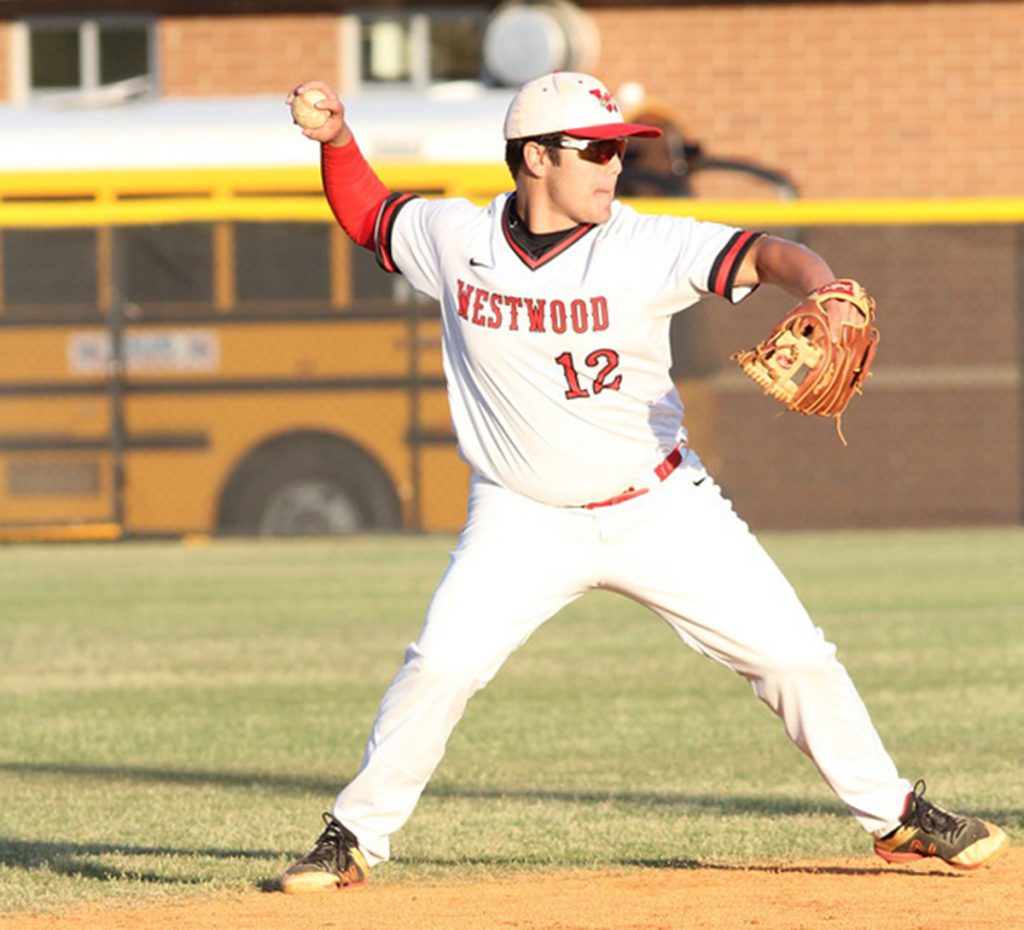 BLYTHEWOOD – The Westwood baseball team finally scored its first victory of the season Thursday, an 11-5 romp over Irmo at the Westwood baseball field.
The Redhawks were looking to follow up with another victory on the road at Richland Northeast Monday night, but the Cavaliers bats wouldn't stand for it. RNE burst out to a 5-0 lead in the first inning, and added three, one, and seven runs over the next three frames to close out a 16-0, four-inning win over Westwood.
"We couldn't throw strikes, our approach to the plate was off, and we couldn't make plays on defense," Westwood head coach Michael McDermott said. "That's the trifecta of a bad loss, right?"
The Redhawks (1-14, 1-8 region 4-4A) did throw strikes, leaned into the plate, and played good defense against Irmo just three days before. While starting pitcher John Janco worked six innings, scattered eight hits and struck out six, Westwood bats banged out 10 hits, including a 2-run Liam Ginnery home run, two doubles apiece from Janco and Zach Gore, and a double from Sam Williams.
"It was huge for us," McDermott said of the win, noting that the team won a protest of a pitching violation in Irmo's 7-6 win last Monday.
"That kind of put a bad taste in their mouth, so we worked hard Tuesday and Wednesday to make sure we were prepared," he added. "It was a total team effort. We had good pitching, we had good hitting, good defense. You could see a change in the kids."
With the loss at Richland Northeast, McDermott said he hopes the team will return to practice in preparation for a rematch against the Cavaliers tonight at the Westwood baseball field.
"We've gotta make sure tomorrow and Wednesday we get back to our mental focus again," McDermott said after the game Monday. "I've said it all year, our mental approach is literally the battle that we're fighting. We're trying to teach them to stay in it for not only one game, but one whole season, it's a lot to ask."
In addition to getting the mind straight, the player assignments have been shifted around, and Janco returns to the mound Thursday.
"We've made some defensive changes, and Zach Gore is out from behind the plate and in the outfield because he's an athlete," McDermott said. "Other than that, we've got some young guys out on the field getting them off the learning curve. This year we might as well use it for experience, to climb the hill so to speak. It's a big culture change for us. We'll get there, but it'll take some time."
Up next, Westwood travels to Ridge View for a non-region game Monday.
Westwood – 0-0-0-0 – 0, 2, 4
Richland Northeast – 5-3-1-7 – 16, 10, 0
WP: Andrew Peck. LP: Liam Ginnery.
Hitters: R – Jayson Nash 2-2, 2B (2). Jalen Scott 2-3, 2B. Shane Thomas 2-3. Andrew Peck 2-3.
Irmo – 1-0-3-0-1-0-0 – 5, 8, 1
Westwood – 3-0-0-4-1-3-X – 11, 10, 1
WP: John Janco. LP: John Eric Mayer.
Hitters: W – John Janco 3-4, 2B (2). Liam Ginnery 2-3, HR. Zach Gore 2-4, 2B (2). Sam Williams 2B. I – Auston Hinson 2-3, 2B. Carson Rivers 2-3. Jamie Mayo 2B. Tate McCarty 3B. Dylan Williams HR.