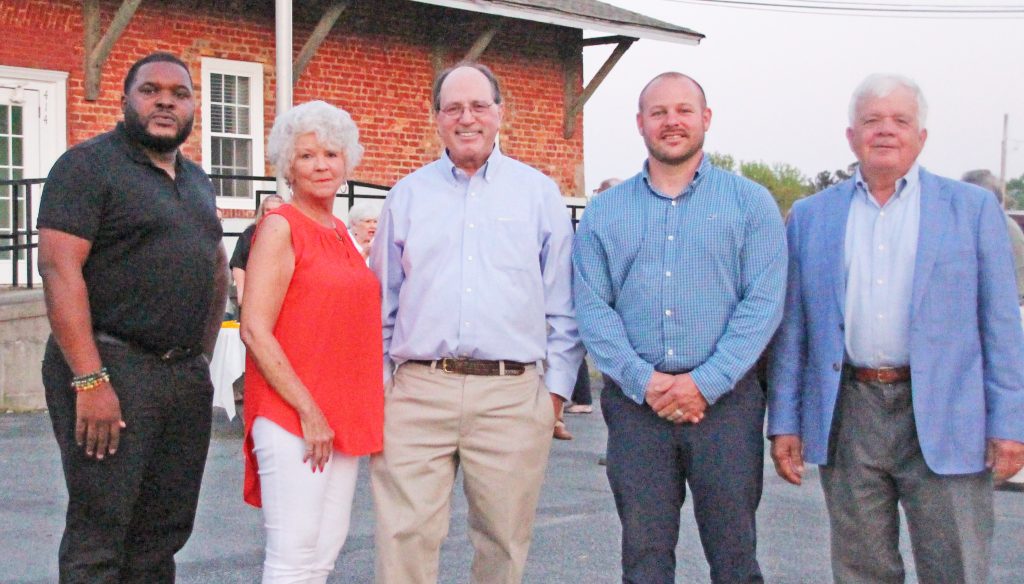 WINNSBORO – On a warm, sunny election day in Winnsboro, Town Councilman John McMeekin, with 469 votes, decisively won the mayoral election over Nocola Hemphill who received 265 votes.
McMeekin took 63.90 percent of the vote. Hemphill took 36.10 percent. McMeekin carried four of the town's five precincts.
In the town council race, District 2 councilwoman and incumbent Janice Bartell was unopposed and took 126 votes (99.21 percent.) There was one write-in.
Political newcomer James Jae Burroughs also ran unopposed to win a first term on town council with 240 votes (97.96 percent.) He will represent District 4, replacing McMeekin on council. There were 5 write-ins for that seat.
Of the 2,399 registered voters, there were 739 votes cast and an overall 30.80 percent turnout.
"I'm extremely grateful to the friends who helped me win this election," McMeekin said following the vote count. "I thank everyone who worked so hard for our campaign – and there were many – and all those who voted for me. It was their work and dedication that won the election.
"Now, I think we're all ready to move on and get to work on Winnsboro, to implement and restructure. We have a lot to do and I'm very much looking forward to doing all I can to make life better for all the citizens of Winnsboro," he said.
"Priority number one, of course, will be to upgrade and modernize our water and billing systems. We're not just a town, but we're unique in that we're a business also, and we take care of Blythewood's and Mid-County's water systems as well as Winnsboro's," he said. "I want all of our customers to be able to use an app on their phone to check to see if they have a water leak. And I promise that our customers will have their calls answered or returned."
He also said he will focus on cleaning up the town and making it look nice.
Nocola Hemphill attended a friends and family after-election gathering at The Vibe on S. Congress Street where she thanked them for their hard work and support on her campaign.
"I'm not sad," Hemphill said, holding a bouquet of roses. "I'm actually happy. This campaign shows what we can do when we believe in ourselves."
She told supporters she would keep fighting for the town she loves. Later that evening Hemphill posted her congratulations to McMeekin on Facebook.
McMeekin will take office July 1.