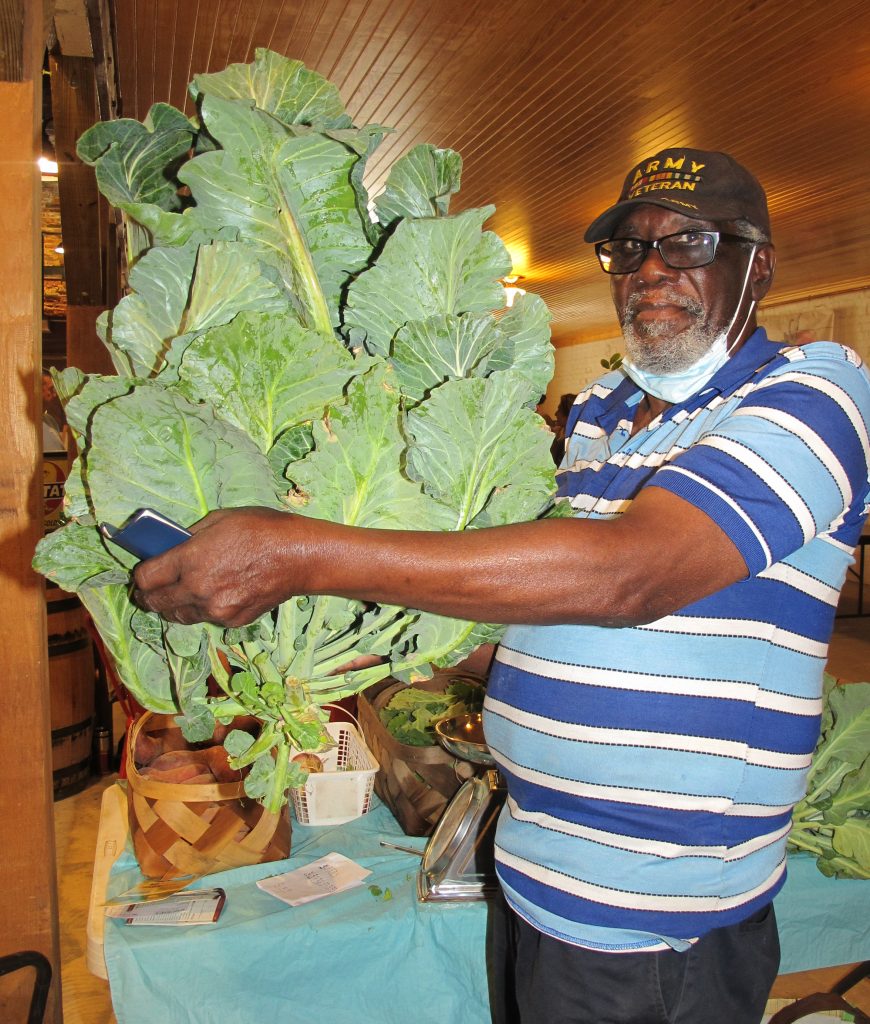 WINNSBORO – The sun was high, the stores were open and the crowd was there. It was the first annual Winnsboro merchants Salebration. And a success it was, Chamber of Commerce President Gene Stephens said.
Finding a parking place on Congress Street was difficult. And, after parking and shopping all day, it was hard to find a break in traffic to back out.
"It was a great day for downtown Winnsboro and our merchants and restaurants," Stephens told The Voice. "It was everything we'd hoped for. We had a full farmers' market – In all, we had 47 vendors in the market and throughout town, two food trucks and a Kona Ice truck."
"It was a great Saturday, and I'm looking forward to more days like this in Winnsboro," Stephens said.
Mayor-elect John McMeekin and Scott Sheperd of Country Island Woodshed at Lake Wateree relax before the crowds arrive.
County Councilman Douglas Pauley and Jerrica Beam, owner of To Be Stitched register at vendor Caitlin Case's booth.

Jeter and Charlene Alston sell Jeter's homemade bird houses.
Candy Kingsmore, Celtic Lane Farm

Deborah Rollins, owner of Winnsboro Emporium

Fairfield Chamber of Commerce Director Gene Stephens, right, and his assistant Dillon Pullen.
Lou Ann Coleman videos Hope Dove interviewing Jason Taylor about his upcoming town manager job.

Kona Ice Vendor Brian Jones hawks icy sweet drinks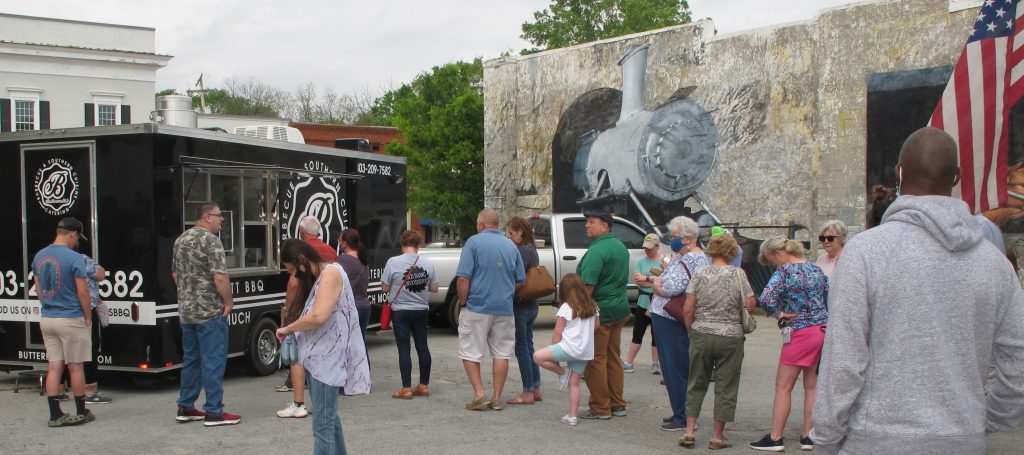 Ernest Manning sells his garden goods.

Girls just wanna have fun at Michelle Taylor's booth.