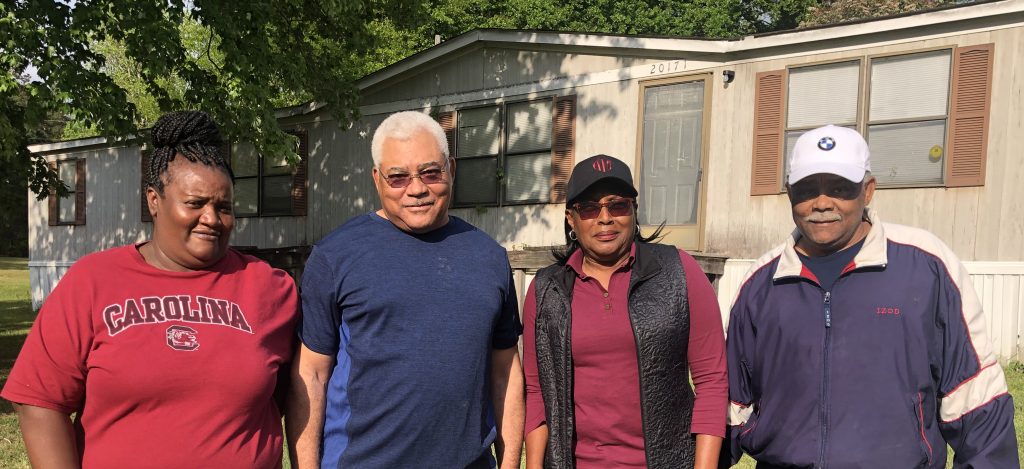 BLAIR – Eight months after losing a beloved member of the family in a senseless shooting, the Trapps are continuing the charitable efforts that sprung out of their grief.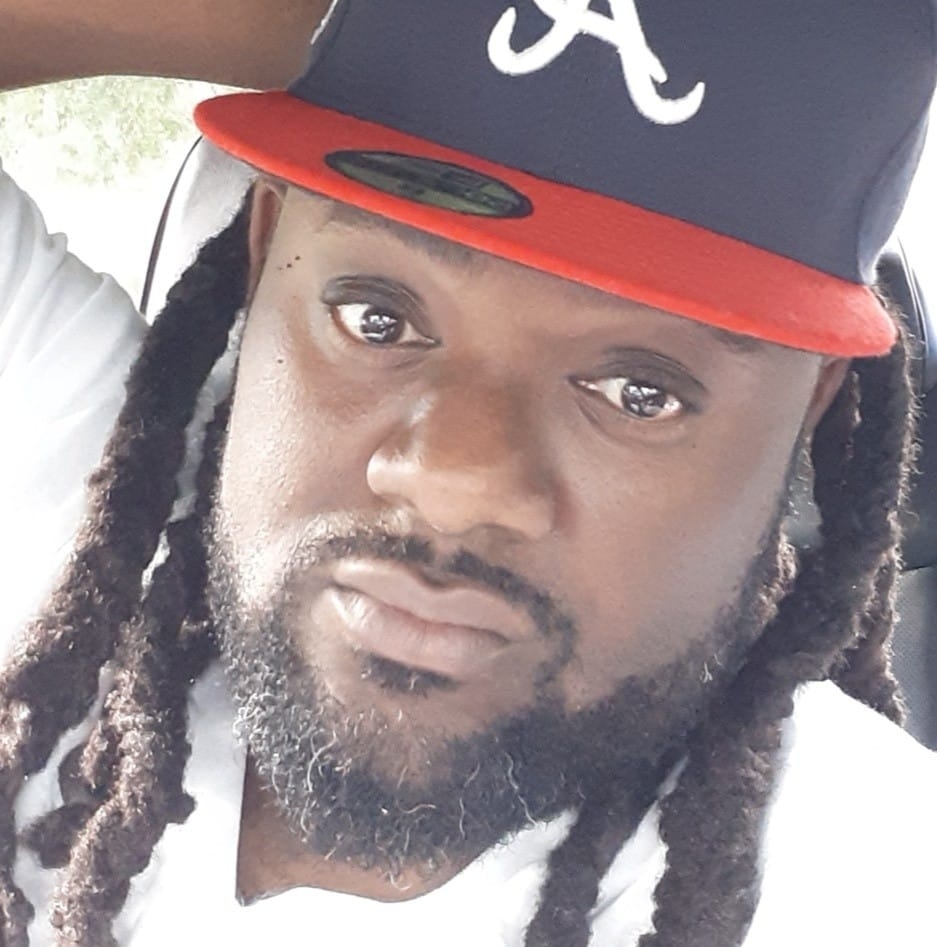 "That's what he would want. He was just that type of person. If he could do anything for you, he would, and that's just the way he was," Alfred Trapp said of his son Andrew, who died last August at the age of 34 when a young cousin and two friends – all of whom are now facing murder charges – randomly shot into a crowd at a large gathering of about 200 family and friends at a residence on Cole Trestle Road in Blair.
Alfred Trapp said the desire to remember his son's giving nature has spurred them forward with several holiday giveaways and continuing with even larger future event plans.
"He didn't have no enemies. He always had friends," Trapp said of his son, who is also remembered for his love of sports and fishing and who left behind three children ages 13, 12 and 4. "We used to call him a big teddy bear."
Trapp said it was one of his nephews who first suggested a charity event in Andrew's memory, just a couple of months after his death – a turkey giveaway – to help ensure struggling local families would be able to enjoy a Thanksgiving meal.
After all the love and community support they received for that event, he said, they decided to have another event at Christmas, also to help those in need in the community: a drive for toys, coats, and personal care items, all of which benefited local charities.
Then, for Easter, they planned another community giveaway: 500 pounds of pork loin, which was donated by Smithfield Farms in North Carolina.
"I'm really proud of the way people came out. It's good to have some support sometimes," Trapp said. "I hope they keep supporting us, and I hope when this story gets out that we have more people want to support us and what we're doing."
Now a 501(c)3 charity, Andrew Trapp Outreach is continuing its community efforts as Andrew's legacy.
Two more events are planned for the summer – a kids' softball camp in June and a school supply giveaway in August.
"So far", Trapp said, "we've collected enough school supplies for 100 kids – and the effort is ongoing."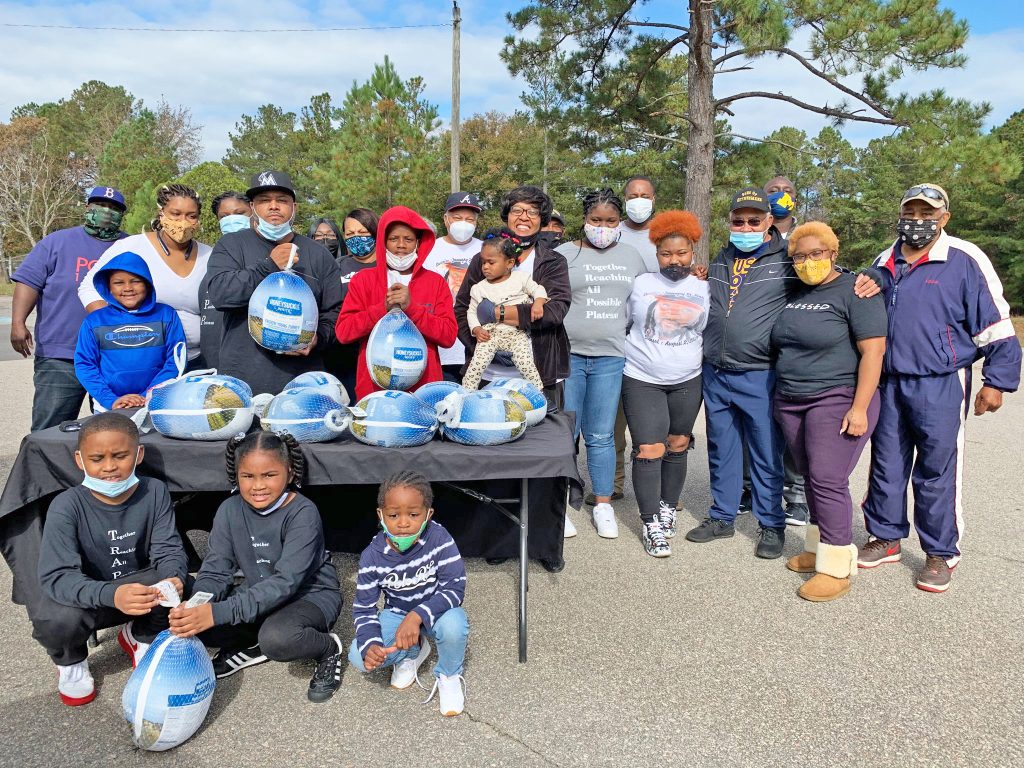 He said the school supply giveaway event, which will roughly coincide with the anniversary of his son's death, will also feature CPR training and certifications and partnership with a local law enforcement organization to present a program aimed at preventing gun violence.
Trapp said there's an important need for the community to guide its children away from gangs – and especially the kind of random, senseless killing that took the life of his son and has left so many other parents and loved ones bereaved – both those of the victims and those of the perpetrators.
There have been a surprising number of homicides in the tiny community of Blair recently, Trapp said. "It isn't something I'd ever expected to see there," he said.
"That's four families right here in Blair that've been destroyed all because of something foolish that happened," he said, referring to his family and the families of the three young perpetrators who took his son's life and are now behind bars.
"We're trying to do something for the community and trying to get these kids to do something different," he said, "to put down their guns."
Trapp said the family has also got their eye on another long-term project, a scholarship fund to ultimately send at least one bright student from the community to school – tuition-free – and possibly more.
He said he hopes these efforts will help to keep his son's legacy alive not just for the daughters and son he left behind, but also for everyone who'd like an opportunity to help make a positive impact on Fairfield County.
Not a day goes by that Andrew Trapp isn't sorely missed, his father said, but his family plans to continue to push forward to create as much good as they can out of the grief of their tragic loss.
"As long as I've got breath in my body, I'm going to do my best. I've got plenty of support though, and we're going to try our best to keep it going," Alfred Trapp said. "I think that's what he would want. He would want us to keep on going and doing to try to help somebody else."