IRMO – Down 7-4 at Irmo Monday night, Westwood picked up two runs in the top of the sixth to get to within one run of tying the Yellow Jackets.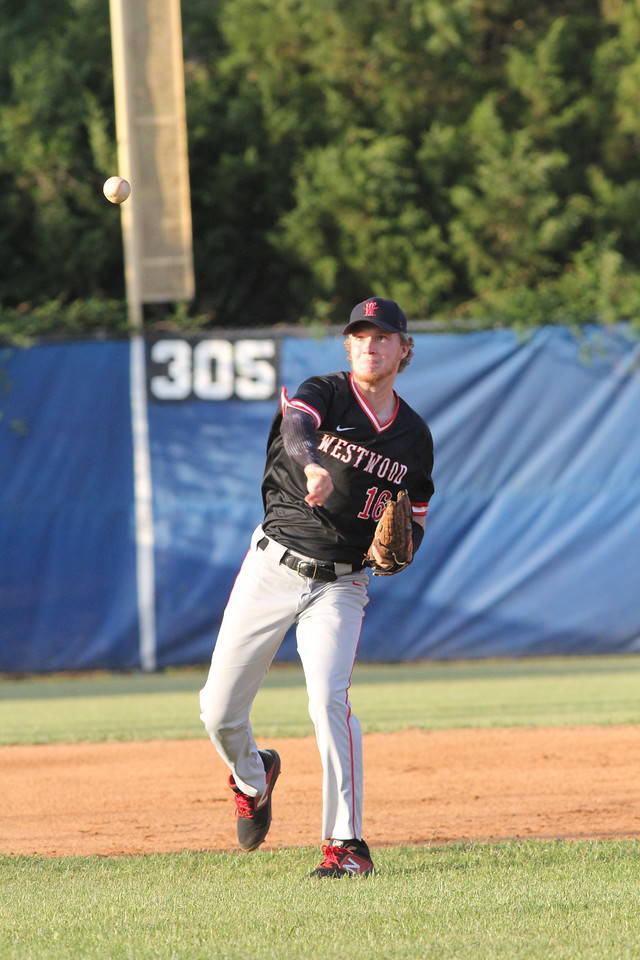 Unfortunately for the Redhawks, Irmo starting pitcher Nick Keisler and his reliever Jesse English worked a clean seventh inning and the Yellow Jackets escaped with a 7-6 victory.
Irmo scored four runs in the first inning to start the game, and picked up two in the fourth and another in the fifth. Westwood, which scored a run in the first, two more in the second, and a run in the fifth, got within striking distance in the top of the sixth.
John Janco and Liam Ginnery hit back-to-back one-out singles, and both moved to second and third on JaQuez Scarborough's sacrifice bunt. Zach Gore's 2-out triple drove in Janco and Ginnery, and Westwood seemed poised to get its first win of the season in dramatic fashion.
Colby Linn grounded out to end the sixth, but in the top of the seventh Michah Henryhand reached on a 1-out error.
The rally was not to be, however. Henryhand got caught stealing for the second out, and while Mason Ginnery kept the rally alive with a single, Donnie Weston ended the short rally—and the game—on an infield popup.
The Redhawks fell 15-0 in three innings at Dreher Thursday.
Westwood plays host to Ridge View for a double header Friday.
Westwood – 1-2-0-0-1-2-0 – 6-12-3
Irmo – 4-0-0-2-1-0-X – 7-8-4
WP: Nick Keisler. LP: Liam Ginnery
Hitters: W – John Janco 3-4. Liam Ginnery 2-3. Zach Gore 2-3, 3B. Mason Ginnery 2-4. I – J.J. Bruce 2-4. Austin Hinson 2B.
Westwood – 0-0-0 – 0-1-1
Dreher – 4-8-3 – 15-13-0
WP: Nolan Cook. LP: John Janco
Hitters: D – Ethan Campbell 3-3. Shane Keup 2-2, 2B, 3B. Nate Harvey 2-3. Caleb Gipson 2-2.