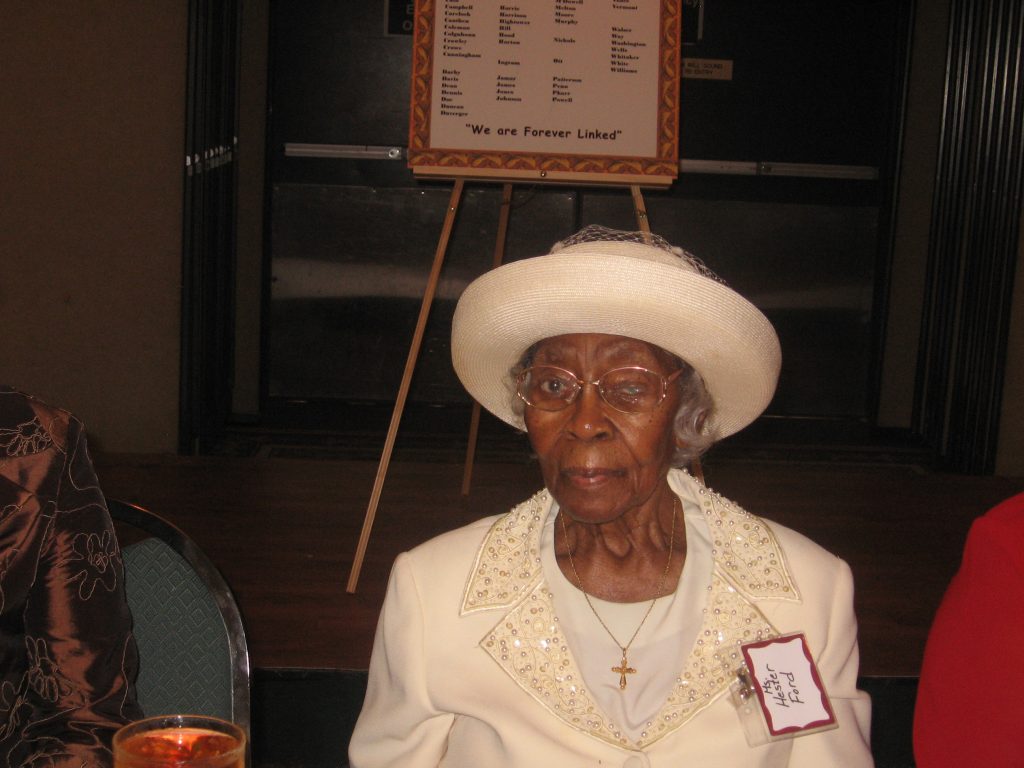 WINNSBORO – When Carrie Latham's grandmother, Hester Ford, died peacefully at her home in Charlotte, N.C. on Sunday, her death notice was published in newspapers across the county, not so much for something she did, but for how she lived. She was, at 116 years of age, the oldest person in America.
The family legacy she left included 12 children, 48 grandchildren (included Latham who is 72), 108 great grandchildren and 120 great-great-grandchildren.
Born in 1904 in Lancaster, South Carolina, Ford grew up working on a farm, planting and picking cotton and plowing the fields, Latham said.
While records are not clear as to her exact age – one census record shows her birth as Aug. 15, 1904, and another shows she was born in 1905. Nevertheless, the Gerontology Research Group reported in 2019, that she was the oldest person in America.
Her husband of 45 years died in 1963, a half-century ago, Lathan said.
Latham said she has many fond remembrances of her grandmother.
"I had eight siblings and every June my dad would drop us all off at my grandmother's in Charlotte to spend the summer," Lathan said. "And some of our cousins would be there for the summer as well – sometimes over 20 of us were there. We played and, as we got older, the big kids helped look after the little ones. We had a great time, but there wasn't any sitting around," Lathan recalled.
"My grandmother always had us working – cooking, doing chores and learning things.
"When it was mealtime, people from all over the neighborhood, not just us kids, would be there to eat," Lathan said. "Anyone and everyone was always welcome to join us at mealtime, and they did."
According to her granddaughter, Hester was still living at home and in full control of her faculties and taking very little medicine when she died.
"She was a very feisty woman till the end. She knew the Bible and was always ready to quote St. John, verses 1-7 and Psalms 23. And at her house, she always had gospel music playing or preaching on the TV," Lathan said. "That is what it was like at her house."