FLORENCE, S.C. – For the second time this season, Francis Marion University third baseman Todd Mattox has been named the Peach Belt Conference Baseball Player of the Week, most recently for the week ending April 19.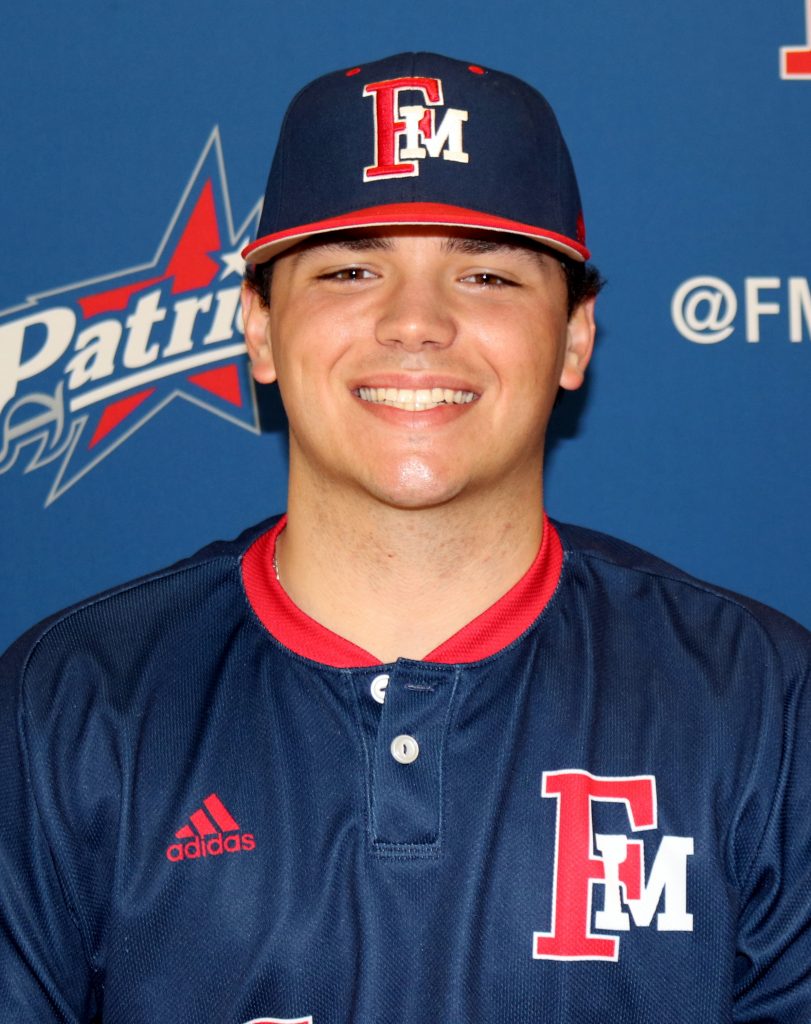 A native of Winnsboro, the 6-0 senior hit .667 (8-for-12) in three games against Columbus State University over the past weekend with three runs scored and seven driven in. He posted a 1.083 slugging percentage with two doubles and a home run. He collected multiple hits in all three games, going 2-for-4 in the opener with a run scored and a double; 4-for-4 in game two with a double, a home run and four RBIs, and 2-for-4 with three RBIs in the series finale.
He extended his streak of safely reaching base to 39 straight games dating back to last season (now 40 after Tuesday night's win).
A member of the 2021 pre-season All-PBC squad, Mattox currently ranks third in the PBC in batting average (.403), is second in total hits (56), tied for third in triples (4), tied for fifth in RBIs with 39, and is 10th in slugging percentage at .604.
Francis Marion owns a 16-16 overall record and a 14-16 conference mark. The Patriots will conclude their 2021 regular-season schedule with a three-game series at Georgia Southwestern State University this weekend, beginning with a single game on Friday at 6 p.m.
Mattox is a graduate of Blythewood High School, where he earned All-State honors and was MVP of the 2017 North/South All-Star Game. He was an All-Region performer at USC Lancaster before transferring to FMU.
He is majoring in sociology.