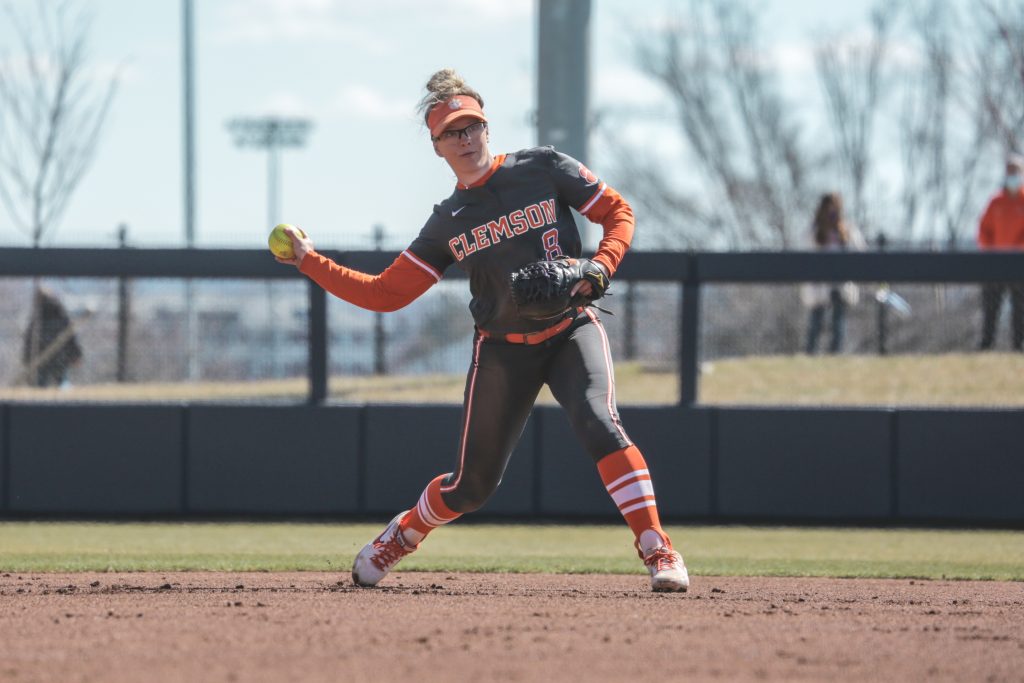 CLEMSON – Ansley Gilstrap's softball career over the past three years at Clemson has been "strange" – looking back, the Clemson softball veteran from Blythewood doesn't consider the term "strange" a terrible thing at all.
A redshirt season spent making up for credits that did not transfer from USC upstate, a recovery from major brain surgery, and of course the Covid-19 global pandemic threw some curves in her college softball career. Those curves, she said, made her a better player, and put the inaugural softball program at Clemson on a solid foundation.
"All three years at Clemson have been so different. I've learned so many different things in all three years," she said.
Considering she transferred to play on a brand-new softball program at the school in which she had cheered on for her whole life, those three years were filled with triumphs, letdowns, challenges, and above all, accomplishment: this year, in the team's first full spring season since it was announced in 2017 that Clemson would begin a softball program, the Tigers went 44-8 overall, finishing with a 29-5 ACC mark.
The Tigers traveled to the Tuscaloosa Regional last week, where they beat Troy 8-0 Friday and 4-2 Saturday but fell to softball power No.3 Alabama in the championship game.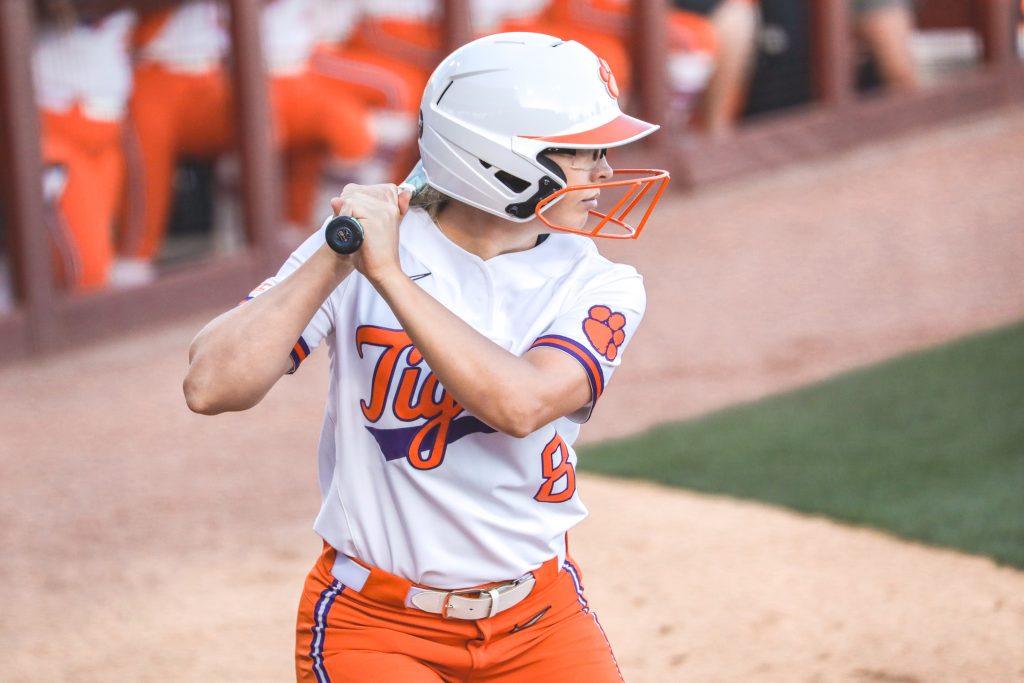 "Definitely the first big win over Troy was huge motivation for us," she said. "We showed ourselves that we could compete at that level."
Even if the Tigers were glad to be there, falling 6-0 to the Crimson Tide Saturday, then falling to them 5-0 Sunday in the championship game hurt.
"We have a lot of young people on the team and we never expected to make it this far already in their first year," Gilstrap said. "As exciting as it was, to be able to go to Tuscaloosa and play a legendary school was great. I know the result wasn't what we wanted, but failure like that will make them stronger."
Up until that time, Gilstrap, a former Blythewood High School standout, had helped USC-Upstate make back-to-back NCAA regional tournaments in 2016-2017. In 2018 she closed out her career with the Spartans and looked for another place to play. Her friends and relatives from Blythewood and elsewhere noted Clemson's new softball program when the news broke in 2017, but Gilstrap considered that transferring there—where the Tigers were not planning to take the field until spring 2020—was not realistic.
"It would be after my time. I thought that maybe I would have a coaching opportunity there, but then it just kind of worked out, she said. "I reached out to different schools. I knew I wasn't going to start until the next year. I had a redshirt year available, but I knew that in transferring I would lose a lot of credits, and I would be academically ineligible to play. That extra year helped me get back to eligibility."
As she said, Gilstrap made the most of 2019, whether in the classroom regaining academic eligibility and ultimately earning a bachelor's degree in Health Science in December of that year, or in the practice fields and weight rooms with seven freshmen who were redshirted with her.
"Three of them are still here so that was a good building year for us," she said. "It was definitely tough not having any competition, just practicing and lifting weights, going to school. It was a very different experience and a big adjustment, but very good learning. It got us so pumped for 2020. We were all excited."
In the fall of 2019 Gilstrap had competed in a series of weekend scrimmages in the upstate area in North Georgia. She was so pumped about being in just a mildly competitive arena that she attracted the attention of the Clemson head coach John Rittman and the Tigers staff. She was penciled into the starting lineup as shortstop for 2020.
At around that time Gilstrap began having severe headaches, and then migraines.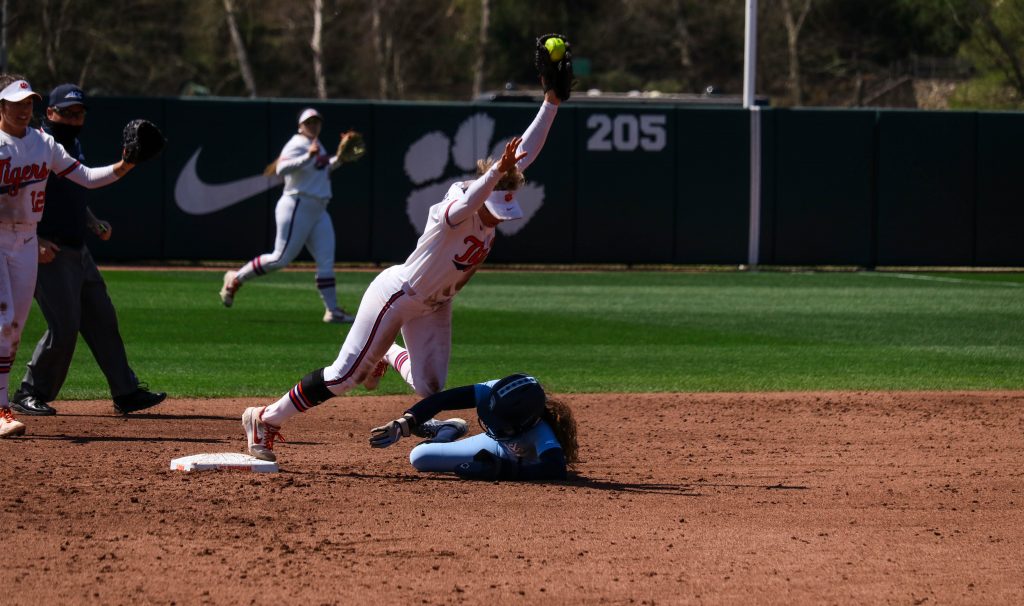 "My eyes would hurt and I had vertigo," she said in a school story that appeared in the Pittsburgh gameday football program in fall 2020. "My athletic trainer got me an MRI appointment and they told me I had Chiari Malformation, a brain disorder you're born with. A piece of my brain is sticking out of the base of the skull in the back."
She underwent surgery in early December, walked at her graduation, and was even on a pace to start for the Tigers by February 2020, until she suffered a series of cerebral spinal fluid leakages that forced her to stop all physical activity. Her season was over before it began.
But she was not out. Her teammates wouldn't allow it.
Clemson, which finished the Covid-shortened season 19-8 and 5-1 ACC, kept Gilstrap on its mind as they battled opponents. Her teammates visited her during hospital stays, texted her while she was watching the games.
"I still had a lot of hope," she said. "Instead of being in the dugout and field, I was watching on TV and that was definitely tough. My teammates were great, they made it like I was really still part of it. By the time I was back in the dugout they were super welcoming me back. The coaches, medical staff were great reassuring me and doing whatever they could to play the next year. I took it as everything happens for a reason."
When the season was cancelled, the next challenge for Gilstrap and the team was keeping together, keeping motivated and staying focused until whenever it came time to hit the field again.
"We had to find many different ways to bond as a team, because of the social distance, the roommate groupings, and we couldn't do any whole team functions in the fall," she said. "It was totally different than what we're able to do in the offseason. Things that would help us learn about each other and build chemistry normally, we wouldn't be able to."
That meant a lot of Zoom sessions and lots of texts. By the fall of 2020, Gilstrap said that the kind of players at Clemson were shaping up to be a different, more intense group perhaps than at other schools with decades of records, wins, and championships under their belts.
Clemson softball recruiting offered nothing—in terms of tangibility. What Coach Rittman and Clemson did offer recruits was a chance to build a championship team from the foundation up.
"You have to get a certain personality, someone super motivated who has the same vision, nothing tangible," Gilstrap explained. "There's no legacy here that Alabama softball has. They have a name that speaks for themselves. When Coach Rittman recruited us, there was no stadium, and what he really had to do was paint a picture, and find recruits who could see that picture, and visibly see what was in front of them."
Gilstrap and her teammates bought in.
"It was a great challenge. I'm really proud of the freshmen, especially," she said. "I want to imagine what it would be like if the last two years would have been my first two years, it's just been so strange. I've got to give them a lot of props, they've stuck with it. This team's only going to get better because of that."
Gilstrap, who just completed her Master's degree work in Athletic Leadership in May, looks toward a career in coaching at the college level.
"That's the direction, to stay around sports and college coaching opportunities first," she said. "I want to travel and see some more of the world before I settle down."
Gilstrap knows well that life can throw its curves, but thanks to the past three years, she knows that not all curves lead toward an end.
"Everything happens for a reason," she said. "I'm just super happy and super blessed."