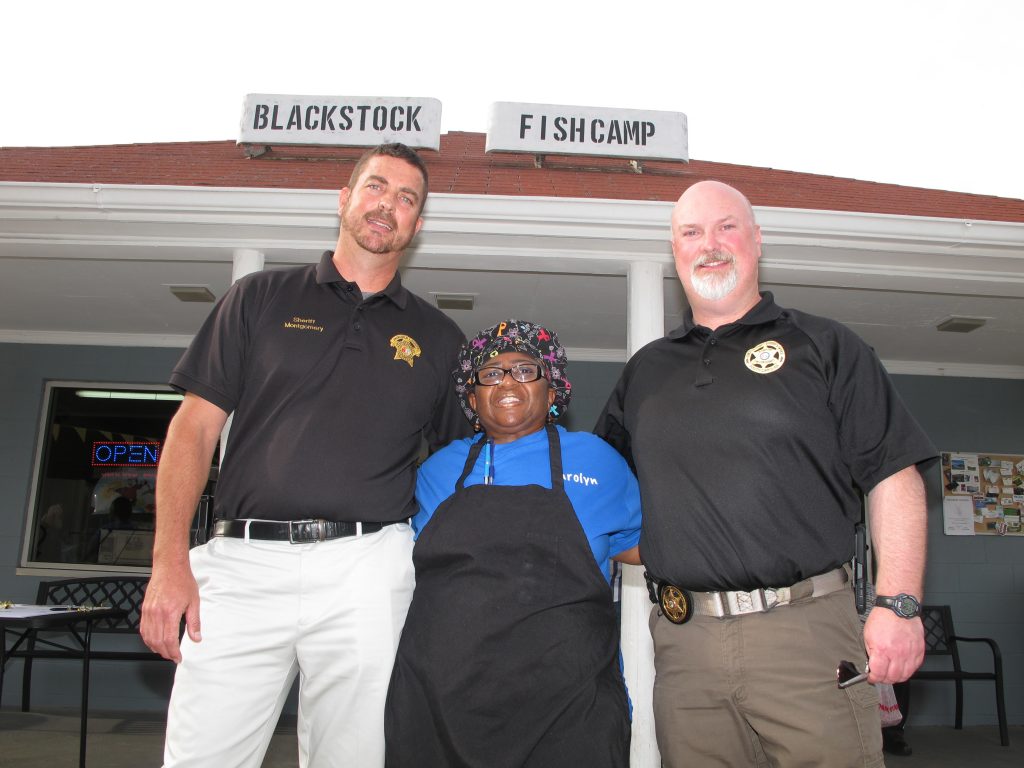 FAIRFIELD COUNTY – It's always fun and good food at the Blackstock Fish Camp, but it was especially so last week when the Sheriffs and deputies from both Fairfield and Chester got together with folks from both counties to visit and enjoy some of the great fish dishes from the kitchen of the fish camp owner Caroline Boulware.
While the fish camp is right at the county line between Fairfield and Chester, both Sheriffs, Will Montgomery and Donald Dorsey agreed there is no line when it comes to cooperation between the two Sheriffs' departments.
"That line doesn't matter to us. We have a great relationship with each other. Our deputies all work together really well. So when this community needs help, you're not going to get just one sheriff. You're going to get two sheriffs," Dorsey said. "Whatever resources we have that we can bring to both these communities, we will."
Montgomery agreed, "We are always happy to work with the Chester Sheriff's department, and if anyone needs any help, just let us know. Montgomery thanked the Fish Camp for hosting the event. "It's like home here. We always like coming out here. Good food and great people.
Lawrence Hodge, Eddie Branham, and Swain and Hunter Whitfield
The attendees signed cards for both sheriffs.

Taryn Bradley with her dog
Jayla Lytle, age 2

A singer entertained attendees.