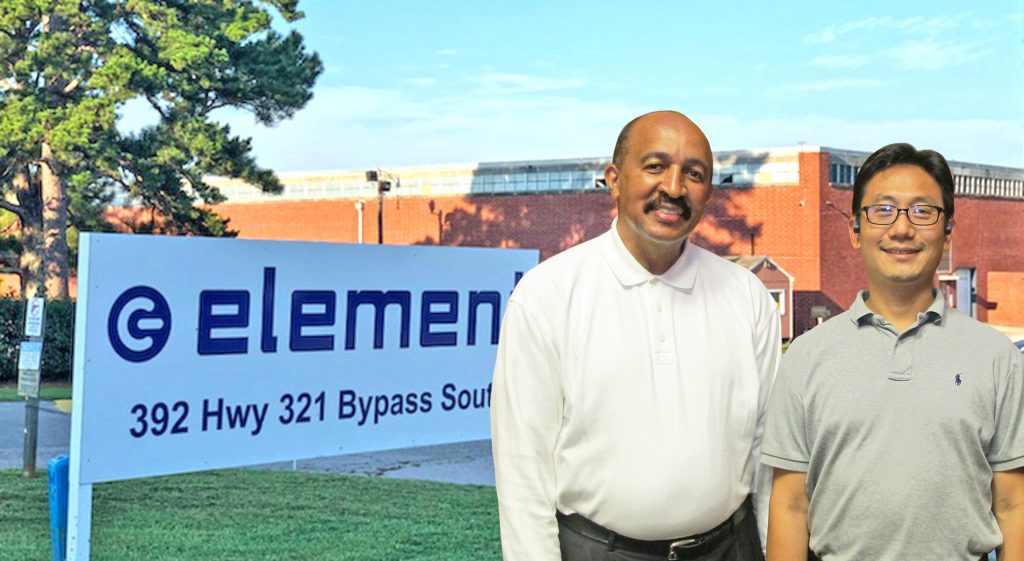 WINNSBORO – At Walmart's recent Supplier Growth Forum, Element Electronics was named Entertainment, Toys, and Seasonal Supplier of the Year. In addition, Element won Supplier of the Year in the Consumer Electronics category. The Supplier of the Year award is presented to suppliers who delivered above and beyond to serve Walmart Customers in each merchandising division in 2020.
Element President Vlad Kazhdan and Element CEO Mike O'Shaughnessy accepted the awards at Walmart's seventh annual Supplier Growth Forum held virtually on March 3, 2021.
"We are thrilled to win this year's Supplier of the Year in the Entertainment, Toys and Seasonal category," said Kazhdan. "We have a long-standing relationship and history with Walmart and are committed to continuing working with Walmart to create a positive impact on the manufacturing of electronics within the United States."
"I'm not surprised that Element has achieved this significant award," Fairfield County Economic Development Director Ty Davenport told The Voice. "I visit Carl Kennedy, Vice President of Human Resources at the facility fairly frequently, and there is always a very positive energy coming from the work force. To start from scratch and grow to 400 plus employees is amazing. Element is bursting at the seams and we are very confident that they will continue to grow. Carl has put together a great team that is extremely productive and willing to embrace opportunities," Davenport said. "In addition to the work inside the plant, Element is a fantastic corporate citizen. They are involved with the local school district and various other good causes."
Element Electronics has the only mass assembly television factory in the United States. The Winnsboro, South Carolina factory employs over 400 workers and delivers more than 1 million televisions each year to consumers in Walmart and other major retailers.
"We appreciate Walmart's partnership and recognition, especially in such an unprecedented year," said O'Shaughnessy. "We are completely committed to working together with Walmart with one end game in mind – that the Walmart shopper can get what they want, when they want it and at a great value. Our commitment to serving Walmart and their customers will never stop."
The two Walmart supplier of the year awards come off the heels of Element winning a Silver Stevie Award in Customer Services in the All Other Industries category in February. The Stevie Awards for Sales & Customer Service are the world's top honors for customer service, contact center, business development and sales professionals.
"Winnsboro and Fairfield County are thrilled to have Element here, and I think the Element management team is just as happy they selected Fairfield County as the place to build televisions and for a long-term future," Davenport said.
One judge commented that Element has, "an intelligent approach to improving satisfaction with customer service and has good results in reducing waiting times and resolving issues. This company has a unique profile in the market and shows great aptitude in taking care of business."
Fairfield County Council will present a proclamation to Element officials at Monday nights council meeting at the County building, that starts at 6 p.m.