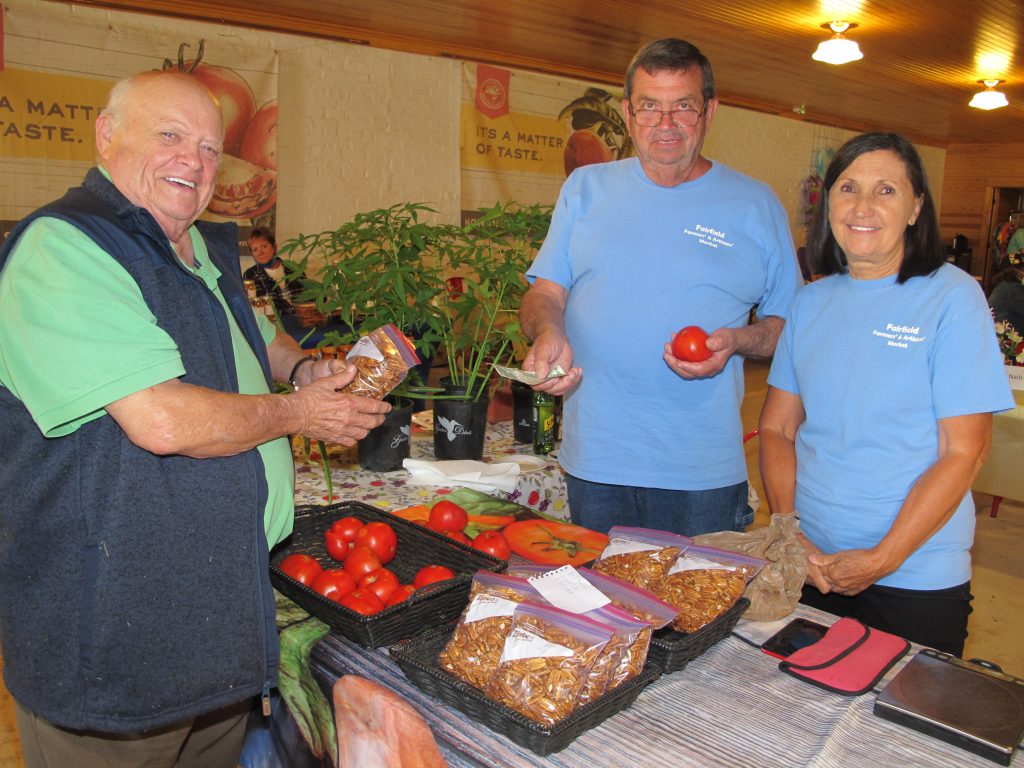 Vendor Michelle Taylor, left, visits with shoppers Katherine Suratt and Patti Estes.

Katherine Bass and Valerie Clowney sell produce from Meadow Lou Farms.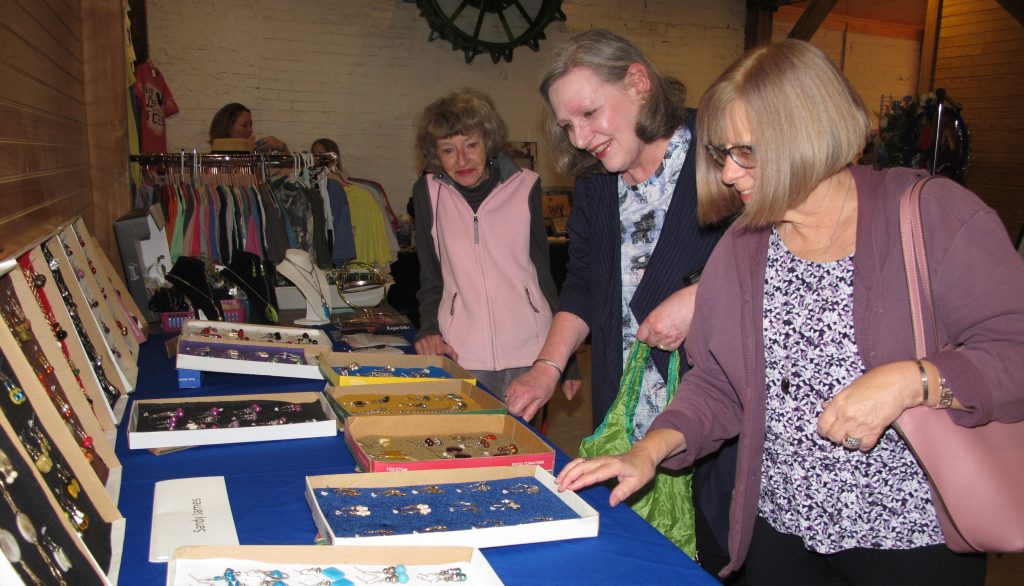 Keysha Page, left, purchases flowers from vendor Jacqueline Davey.

Fairfield Chamber of Commerce President Gene Stephens and Community Relations Director Dylan Pullen take a break on the clock steps.