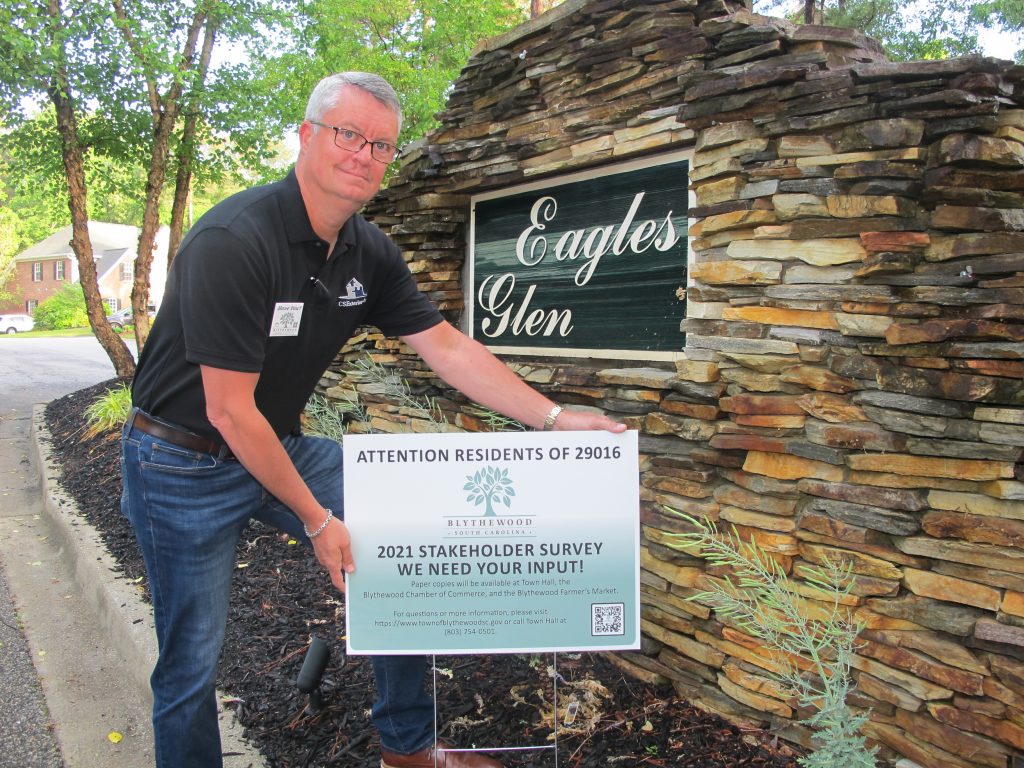 BLYTHEWOOD – Want to have a say in how Blythewood grows in the next few years? Then fill out the Stakeholder Survey. The multiple choice questions are easy and shouldn't take more than 8 or 10 minutes to complete. Just click here.
And those who would like to be entered for a drawing of several $10 gift certificates to restaurants and businesses in Blythewood, sign your name at the top of the survey and submit the completed survey no later than May 15.
Town Administrator Carroll Williamson and Planning Commission Chair Rich McKenrich are promoting the survey to civic groups, neighborhood associations and churches.
"The survey is how the residents can tell us what they want," McKenrich said. "I hope they won't procrastinate, but go ahead and take 10 minutes to fill in the bubbles. It really doesn't take a lot of time or mental work. I think everyone knows what they like and what they want their community to be like. And that's what the survey is about."
To fill out the survey online, click here. Hard copies of the survey are available at town hall, the farmers market on Wednesday afternoons and at the Chamber office.
To request McKenrich or Williamson to make a presentation about the survey at a club or church group, call McKenrich at 803-412-1756 or town hall at 803-754-0501.