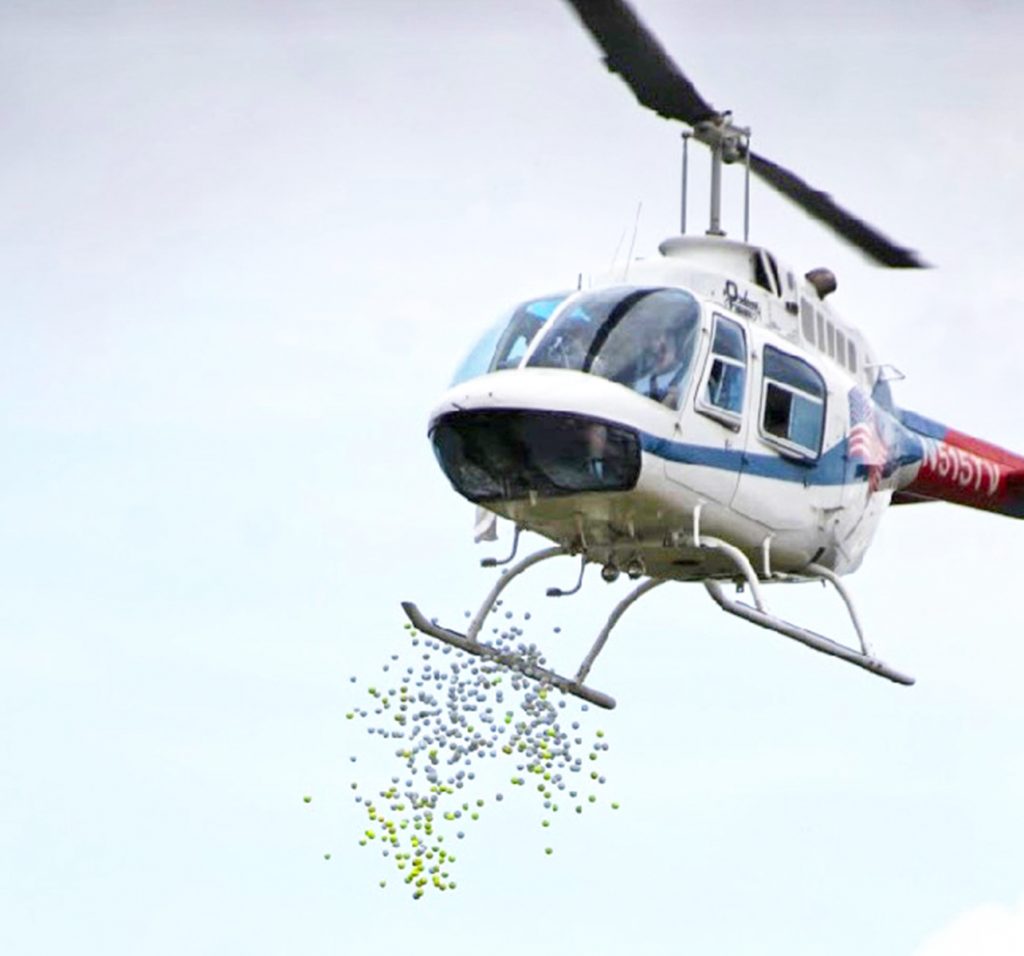 WINNSBORO – A helicopter dropped 3966 pink and yellow golf balls at the annual Richard Winn Academy golf ball drop on Saturday. The owner of the ball dropped nearest to the pin was Julie Corley, who won the grand prize of $7,255.
The following students won $100 each: Rhett Hagood, Hud McLean, Emma Brazell, Lily Grace Beam, Brody Price and Jase Pauley. Pauley also won a $1,500 RWA tuition voucher. Miller Stuck won $100 for selling the grand prize ball. The big winner of the day, however, was RWA.
The Golf Ball Drop provided $32,405 for school building improvement needs. School officials hope to replace the carpet throughout the school this summer with some type of durable tile. Clifford Fisher of Owen Fisher Construction made the drop.