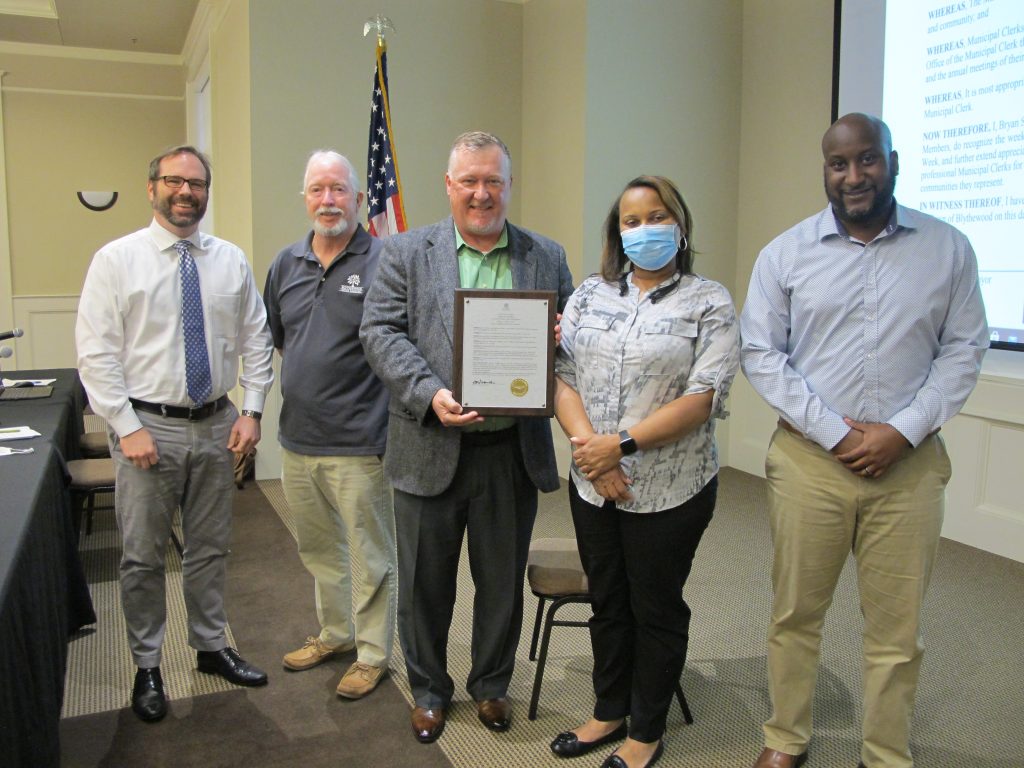 BLYTHEWOOD – During the 52nd Annual Professional Municipal Clerks Week celebrated May 2 – 8, Blythewood Mayor Bryan Franklin presented a proclamation in honor of Blythewood's town clerk, Melissa Cowan, during Monday evening's council meeting at The Manor. Franklin said his presentation was on behalf of all the Blythewood town council members.
"Melissa is an excellent municipal clerk and has served the town of Blythewood well over the past six plus years," Franklin said, "and she always goes above and beyond her duties to keep Blythewood functioning efficiently. We appreciate her dedication to those duties," Franklin added.
"We honor her this week for all the hard work she does for the Town of Blythewood throughout the year."
"We could not run this town without you," Franklin told Cowan.